Russia says relationship with US after presidential election will depend on whether Washington is 'willing'
Kremlin says it is watching election closely but will not interfere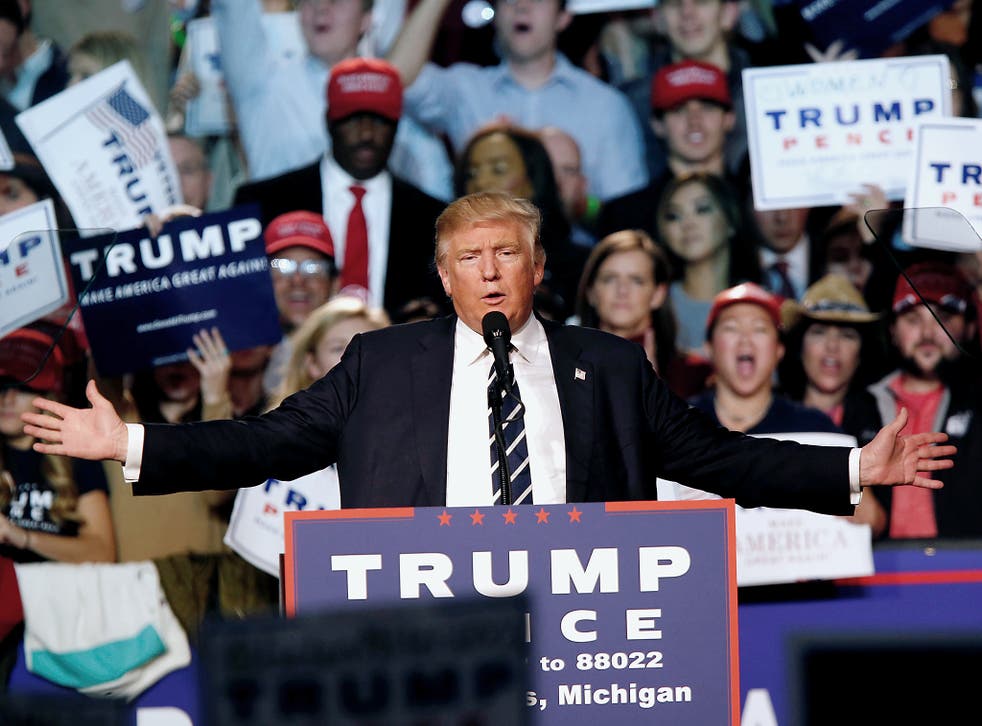 Russia is watching the US election closely, the Kremlin has said, and any possible improvement in relations between the two countries will depend on Washington.
Vladimir Putin's spokesman Dmitry Peskov told reporters Moscow was willing to work on the two nations' deteriorating ties once the presidential vote was over, RIA Novosti reported.
He told journalists that relations could be restored "as far as our partners in Washington are willing" - whoever that might be after Tuesday's vote.
Follow The Independent's coverage of US Election Day live here
Asked how Mr Putin would congratulate the victor in the race for the White House, Mr Peskov said the Russian president usually did so via telegram. He said he did not know if that would be the case this year.
In his briefing on Monday, Mr Peskov had said Moscow had no intention of interfering with Tuesday's vote.
"We have neither the right nor the intention of interfering in the U.S. election process," he said, according to a report in the Moscow Times, adding: "There are many problems even without our interference."
Mr Peskov described as "absurd" the suggestion that Russia has conducted an "information campaign" in favour of either candidate, amid Americans accusations that Moscow has been actively trying to undermine the election.
In recent weeks, according to the Times, Russian TV broadcasts have repeatedly questioned the validity of the US ballot, describing the election as "rigged". Similar language has been used on the campaign trail by Donald Trump, who has refused to say whether he will accept the result if he loses.
US-Russia ties are at their lowest point for a generation amid a row over Moscow's support for Bashar al-Assad in Syria and Russia's role in bombing the war-torn country.
According to marine traffic observers, a Russian fleet led by the Admiral Kuznetsov aircraft carrier reached the eastern Mediterranean as polls opened and voting got underway in the US.
The fleet is the latest show of muscle from Russia, which has moved nuclear-capable missiles into Kaliningrad and ordered widescale military training exercises in recent weeks.
If its 15 on-board aircraft engage in fighting to support Assad in Syria, the Admiral Kuznetsov will be involved in its first live fighting since it was launched three decades ago as a last-gasp show of force by the then-Soviet Union.
An unnamed Russian military source has previously been quoted by the Tass news agency as saying the fleet will hug the Syrian coastline while its fighters perform bombing runs, returning to the Kuznetsov to refuel.
Russia says its air force continues to observe a moratorium on air strikes on the rebel-held districts of the besieged city of Aleppo, in place since 18 October. The Syrian Observatory and emergency workers in eastern Aleppo say heavy air strikes continue to kill hundreds of people, and have previously hit hospitals and other civilian facilities, though their source remains unclear.
Register for free to continue reading
Registration is a free and easy way to support our truly independent journalism
By registering, you will also enjoy limited access to Premium articles, exclusive newsletters, commenting, and virtual events with our leading journalists
Already have an account? sign in
Register for free to continue reading
Registration is a free and easy way to support our truly independent journalism
By registering, you will also enjoy limited access to Premium articles, exclusive newsletters, commenting, and virtual events with our leading journalists
Already have an account? sign in
Join our new commenting forum
Join thought-provoking conversations, follow other Independent readers and see their replies