State of the Union 2018: Democrats choose Joseph Kennedy III to respond to Donald Trump's speech
The President is expected to roll out his immigration and infrastructure plans during the speech 
Mythili Sampathkumar
New York
Monday 29 January 2018 17:23 Comments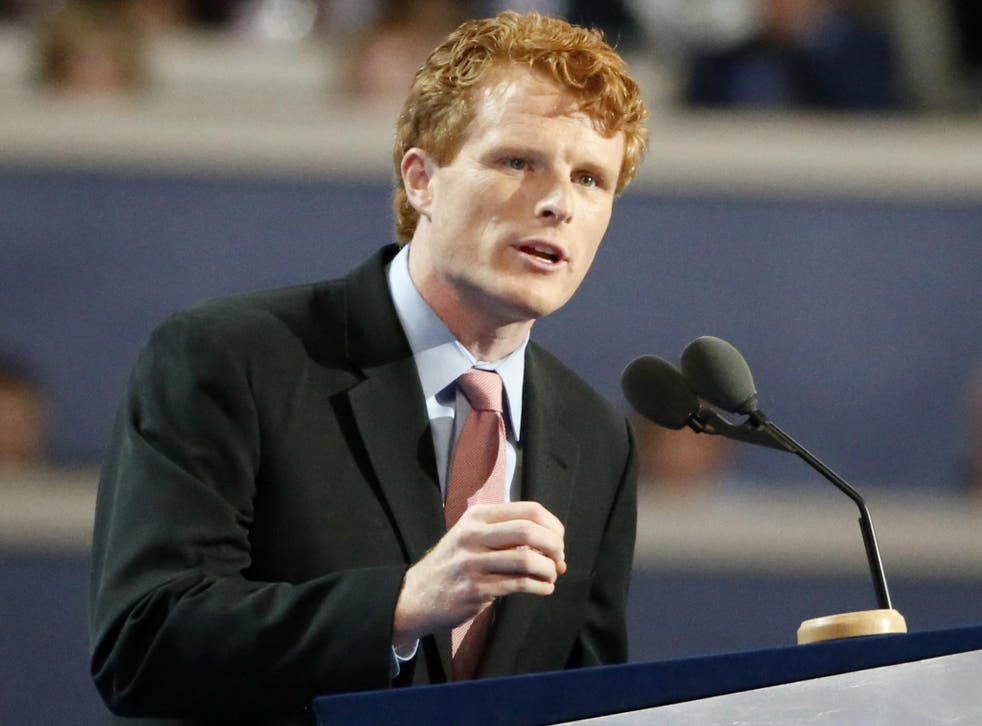 Democrats have chosen Congressman Joseph Kennedy III as the person to respond to US President Donald Trump's State of the Union speech next week.
Mr Kennedy, from Massachusetts, is the grandson of late Senator Robert F Kennedy and great-nephew of late President John F Kennedy.
He told the Boston Globe: "From healthcare to economic justice to civil rights, the Democratic agenda stands in powerful contrast to President Trump's broken promises to American families."
Mr Trump's speech will be his first in front of the full Congress about the status of his policies since he has taken office and his plan for the coming year.
It is expected that he will unveil his immigration plan and possibly $1.7 trillion infrastructure plan either during the speech or in the days following.
Recently, the Deferred Action on Childhood Arrivals (DACA) programme which allowed those brought to the US illegally as minors to stay, study, and work in the US, was under hot debate as Republicans and Democrats negotiated a deal to reopen the government after a three-day shutdown.
World news in pictures

Show all 50
The resolution only keeps the federal government open until 8 February, by which time another deal will have to be hashed out.
House Minority Leader Nancy Pelosi said Mr Kennedy "is a relentless fighter for working Americans".
"While President Trump has consistently broken his promises to the middle class, Congressman Kennedy profoundly understands the challenges facing hard-working men and women across the country," Ms Pelosi said in a statement.
It is customary for the opposition party to respond after the President gives the annual State of the Union.
The response speech made headlines when Senator Marco Rubio awkwardly reached for a water bottle in the middle of his response to former President Barack Obama. He later tweeted a picture of the water bottle to make light of the moment.
Democrats also said the first Hispanic female immigrant to be elected to the Virginia House of Delegates Elizabeth Guzman will be delivering the opposition's Spanish-language response.
Register for free to continue reading
Registration is a free and easy way to support our truly independent journalism
By registering, you will also enjoy limited access to Premium articles, exclusive newsletters, commenting, and virtual events with our leading journalists
Already have an account? sign in
Join our new commenting forum
Join thought-provoking conversations, follow other Independent readers and see their replies