Obama calls for 'concrete steps' to tackle mass shootings after Texas church massacre
In contrast Donald Trump says attack was due to 'mental health problem' and wasn't 'a guns situation'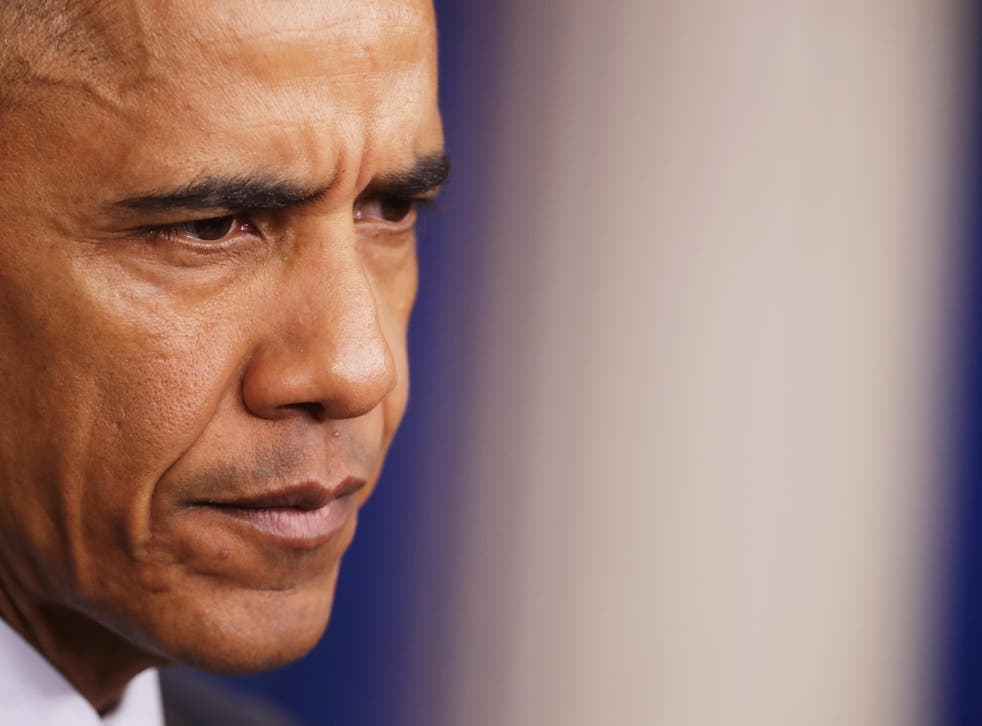 Barack Obama has called for "concrete steps" to tackle mass shootings after a gunman massacred at least 26 worshipers and wounded 20 others at church in Texas.
Offering his condolences, the former US President tweeted: "We grieve with all the families in Sutherland Springs harmed by this act of hatred, and we'll stand with the survivors as they recover."
In a call for action, he added: "May God also grant all of us the wisdom to ask what concrete steps we can take to reduce the violence and weaponry in our midst."
In contrast, Donald Trump said the attack was due to a "mental health problem" and wasn't "a guns situation."
When asked what policies he might support in response to the shooting at a press conference in Tokyo, the US President said that based on preliminary reports, the gunman was "a very deranged individual, a lot of problems."
Texas church shooting: What we know so far
"We have a lot of mental health problems in our country, as do other countries. But this isn't a guns situation," he said.
"Fortunately somebody else had a gun that was shooting in the opposite direction.
"This is a mental health problem at the highest level," he added. "It's a very, very sad event."
Texas church shooting

Show all 9
The lone gunman, identified in US media as Devin Patrick Kelley, opened fire with an AR-15 assault rifle after entering the Sutherland Springs First Baptist Church, killing worshippers ranging in age from five to 72.
Kelley was fired upon and chased by a local resident and fled in his vehicle.
He was later found dead in a neighbouring county.
It was not immediately clear if Kelley killed himself or if he was hit by gunfire by the resident, police said.
Register for free to continue reading
Registration is a free and easy way to support our truly independent journalism
By registering, you will also enjoy limited access to Premium articles, exclusive newsletters, commenting, and virtual events with our leading journalists
Already have an account? sign in
Register for free to continue reading
Registration is a free and easy way to support our truly independent journalism
By registering, you will also enjoy limited access to Premium articles, exclusive newsletters, commenting, and virtual events with our leading journalists
Already have an account? sign in
Join our new commenting forum
Join thought-provoking conversations, follow other Independent readers and see their replies