Trump administration cracking down on relatives of undocumented child immigrants
Campaigners say move, part of a push to target human traffickers, will lead to more children being sent to juvenile immigrant detention centres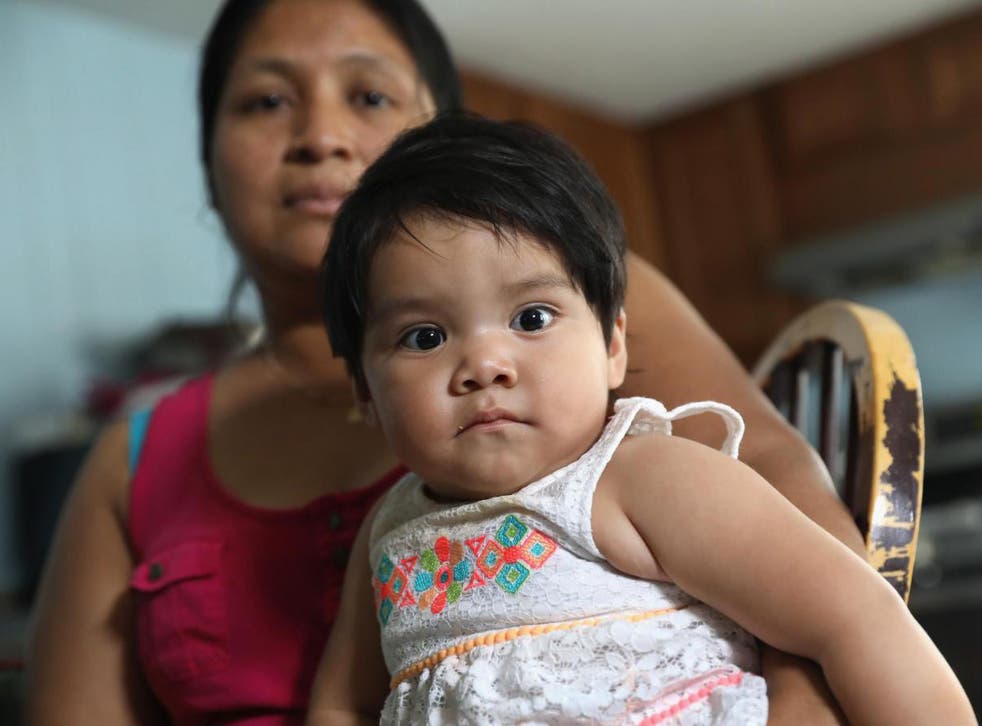 The Trump administration has started targeting parents and relatives of undocumented child immigrants to the US, in a move that could result in thousands of arrests.
Tens of thousands of children have flocked across the border in recent years, largely in attempts to escape gang and drug violence in Honduras, Guatemala and El Salvador. Often, they are shepherded across the border by smugglers.
Immigration and Customs Enforcement (ICE) officials announced this week that they would start cracking down on smuggling rings by targeting those relatives who take immigrant children in. The relatives could face prosecution, or be placed in deportation proceedings themselves.
"The sponsors who have placed children directly into harm's way by entrusting them to violent criminal organisations will be held accountable," agency spokeswoman Sarah Rodriguez said.
The announcement drew instant outcry from immigrant rights advocates, who say it will lead to more children being sent to juvenile immigrant detention centres.
The Department of Homeland Security estimates 60 per cent of undocumented child immigrants are currently placed with family sponsors. Children often stay with these sponsors so that they can continue their education while their immigration cases are processed.
"Arresting those who come forward to sponsor unaccompanied children during their immigration proceedings, often parents, is unimaginably cruel," said Wendy Young, president of Kids in Need of Defense.
"Without caregivers to come forward, many of these children will languish in costly detention centers or be placed in foster care at great expense to states."
The controversial orders Donald Trump has already issued

Show all 9
Almost 170,000 unaccompanied minors have been placed with sponsors in the US since October 2013, according to federal data. The number of children coming across the border spiked in the years since 2014, when an average of 10,000 children made the crossing each month.
That number has declined in recent months, in a trend the Trump administration attributes to its tough stance on immigration. Detentions jumped by 38 per cent in the first three months of Mr Trump's presidency, with the largest spike coming from those immigrants with no criminal records.
Homeland Security Secretary John Kelly pledged in February to penalise those who paid to have their children smuggled across the border, claiming the department has "an obligation to ensure that those who conspire to violate our immigration laws do not do so with impunity".
"Regardless of the desires for family reunification or conditions in other countries," he wrote in a memo, "the smuggling or trafficking of alien children is intolerable."
Join our new commenting forum
Join thought-provoking conversations, follow other Independent readers and see their replies