Governors and attorneys general demand Trump halt border policy causing child separations
Administration's 'zero tolerance' policy generates growing political outcry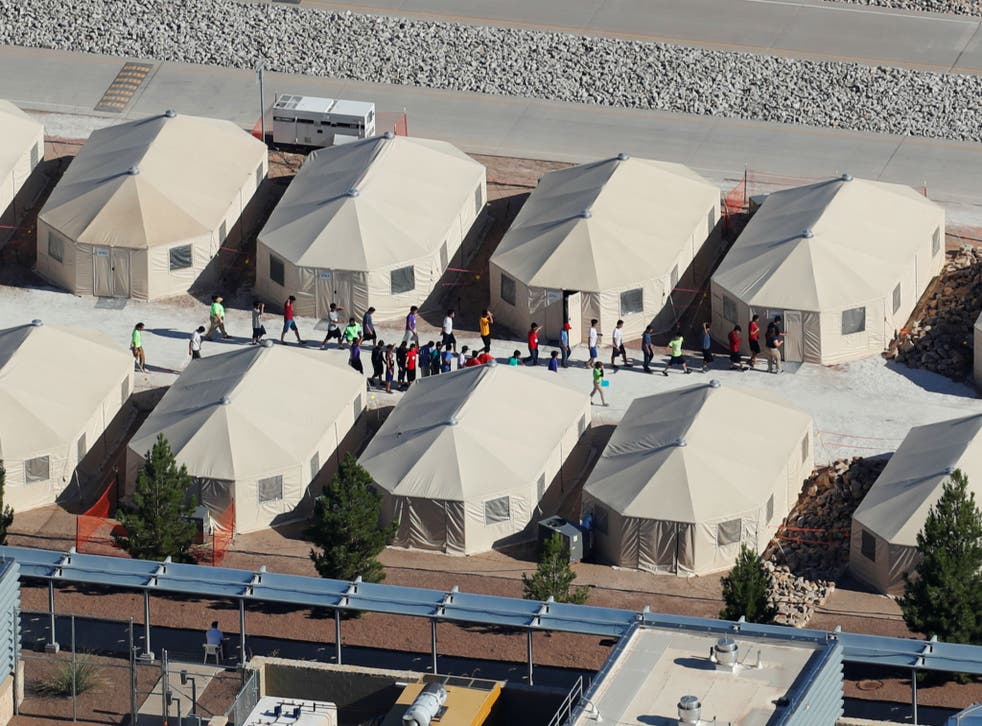 Dozens of state-elected officials have condemned Trump administration policies that have broken up migrant families, with Republican governors among those vowing to stop aiding the federal government.
Under a newly unveiled "zero tolerance" stance, the administration has begun prosecuting all adults who cross the US-Mexico border illegally.
The change has the effect of separating parents who face prosecution from their children, with federal officials saying this week that more than 2,000 juveniles were split from their families between early May and early June.
As images of caged children and audio of young people wailing for their parents have circulated widely, the Trump administration has been confronting a widening political backlash.
Multiple governors have said they would recall National Guard troops deployed to the US border to assist with security. Among them were two Republicans: Massachusetts Governor Charlie Baker, whose spokesperson released a statement lambasting the "inhumane treatment of children", and Maryland Governor Larry Hogan.
"Until this policy of separating children from their families has been rescinded, Maryland will not deploy any National Guard resources to the border," Mr Hogan said in a statement. A day earlier, he had cautioned that "immigration enforcement efforts should focus on criminals, not separating innocent children from their families".
A group of Democratic state attorneys general sent a letter to US attorney general Jeff Sessions and Department of Homeland Security chief Kirsten Njielsen warning that the zero tolerance policy was "inhumane" and could violate children's rights and equal protection guarantees.
People strike across America for A Day Without Immigrants

Show all 16
"Because of these concerns, we demand that the Department of Justice immediately cease these draconian practices", the law enforcement officials wrote.
Amplifying the call to change course were dozens of former US attorneys who signed a letter saying they were "horrified" by reports of family separations.
They warned the zero tolerance policy represent a "radical departure from previous Justice Department policy" and drains resources from pursuing more serious lawbreakers like the transnational MS-13 gang, whose predations Mr Trump frequently invokes to justify tougher immigration enforcement.
"Under your policy, families and children are greeted with unexpected cruelty at the doorstep of the United States, instead of with relief or asylum in the greatest country in the world," the letter said. "Until now, no Republican or Democratic administration, nor any prior Attorney General, has endangered children in order to deter illegal entry."
US child immigration detention centre features Donald Trump mural: 'By losing a battle you find a new way to win the war'
All four living former first ladies have also weighed in opposing the policy, with Laura Bush penning an op-ed calling the zero tolerance policy "cruel" and "immoral".
Michelle Obama wrote "sometimes truth transcends party" in sharing the piece on Twitter.
"These images" of children in detention "are eerily reminiscent of the internment camps for US citizens and noncitizens of Japanese descent during World War II, now considered to have been one of the most shameful episodes in US history," Ms Bush warned.
Join our new commenting forum
Join thought-provoking conversations, follow other Independent readers and see their replies