Trump's budget plans will 'cripple' US scientific research, says American science body
'The administration's cuts threaten our nation's ability to advance cures for disease, maintain our technological leadership, ensure a more prosperous energy future, and train the next generation of scientists'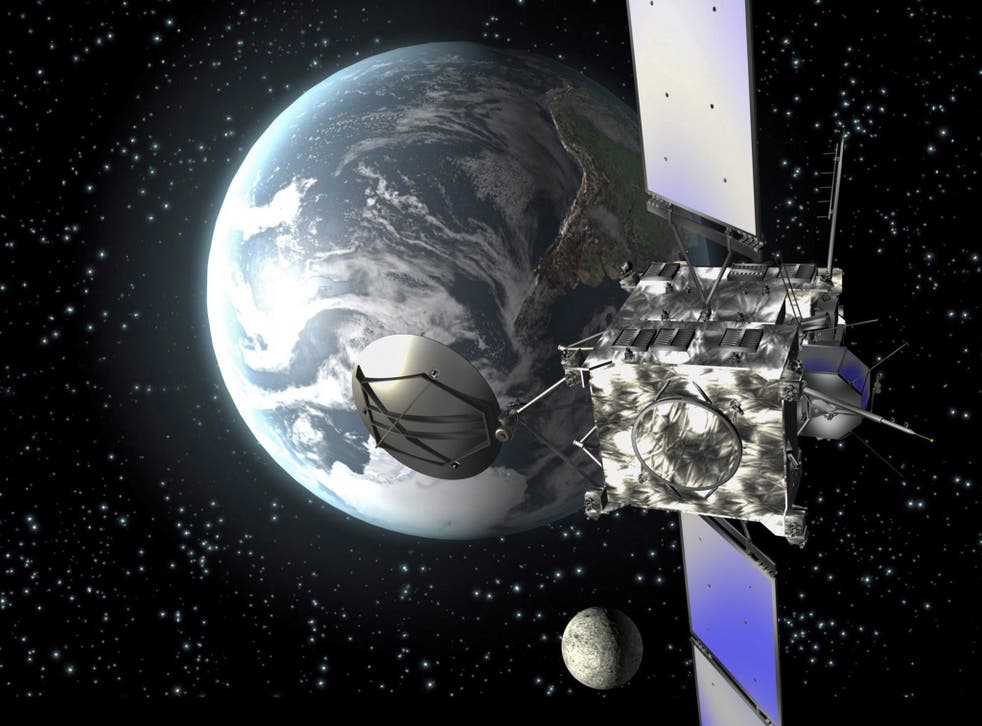 Donald Trump's budget plans will "cripple" science in the US, cutting funds for research into cures for diseases, new forms of energy and climate change, the world's largest scientific society has warned.
The American Association for the Advancement of Science (AAAS) condemned proposals to make swingeing cuts to the National Institutes of Health (NIH) and programmes run by the Department of Energy and National Oceanic and Atmospheric Administration (NOAA). Congress could still decide to make changes to the budget.
While the Trump administration has been expected to slash climate change-related spending, the plan to slash the NIH's budget was somewhat unexpected.
It funds biomedical research carried out by universities in the US. But it now faces a $5.8bn (£4.7bn) cut, which is just under a fifth of its current $30bn (£24bn) discretionary budget.
NOAA would be forced to scrap some marine and coastal management research, Nasa would have to drop a satellite programme that monitors the Earth's climate and solar storms and the Energy Department would have to stop funding Advanced Research Project Agency research into energy from biofuels and new kinds of batteries.
Dr Rush Holt, the AAAS's chief executive, said: "The Trump administration's proposed budget would cripple the science and technology enterprise through short-sighted cuts to discovery science programs and critical mission agencies alike.
"Investments in federal research and development make significant contributions to economic growth and public well-being.
"The administration's cuts threaten our nation's ability to advance cures for disease, maintain our technological leadership, ensure a more prosperous energy future, and train the next generation of scientists and innovators to address the complex challenges we face today and in the future."
The controversial orders Donald Trump has already issued

Show all 9
He appealed to Congress to prevent this from happening.
"Congress has a long bipartisan history of protecting research investments," Dr Holt said.
"We encourage Congress to act in the nation's best interest and support sustainable funding for federal research and development – for both defence and non-defence programmes – as it works to address the 2018 budget."
Nasa's acting Administrator, Robert Lightfoot, said its funding was "in line with our funding in recent years, and will enable us to effectively execute our core mission for the nation, even during these times of fiscal constraint".
"While the budget and appropriation process still has a long way to go, this budget enables us to continue our work with industry to enhance government capabilities, send humans deeper into space, continue our innovative aeronautics efforts and explore our universe," he said.
"Overall science funding is stable, although some missions in development will not go forward and others will see increases.
"We remain committed to studying our home planet and the universe, but are reshaping our focus within the resources available to us — a budget not far from where we have been in recent years, and which enables our wide ranging science work on many fronts."
At the AAAS's annual meeting in Boston in February, there were protests as some delegates expressed fears the Trump administration was 'anti-science', particularly regarding global warming.
Some even suggested the US could become like Soviet Russia, where ideology was so powerful that hard evidence could not contradict it.
Register for free to continue reading
Registration is a free and easy way to support our truly independent journalism
By registering, you will also enjoy limited access to Premium articles, exclusive newsletters, commenting, and virtual events with our leading journalists
Already have an account? sign in
Register for free to continue reading
Registration is a free and easy way to support our truly independent journalism
By registering, you will also enjoy limited access to Premium articles, exclusive newsletters, commenting, and virtual events with our leading journalists
Already have an account? sign in
Join our new commenting forum
Join thought-provoking conversations, follow other Independent readers and see their replies