Trump downplaying Covid 'greatest dereliction in presidential history', says historian who predicts each election
'What is Trump's whole campaign based on? Causing panic,' says Allan Lichtman
Kate Ng
Friday 11 September 2020 14:02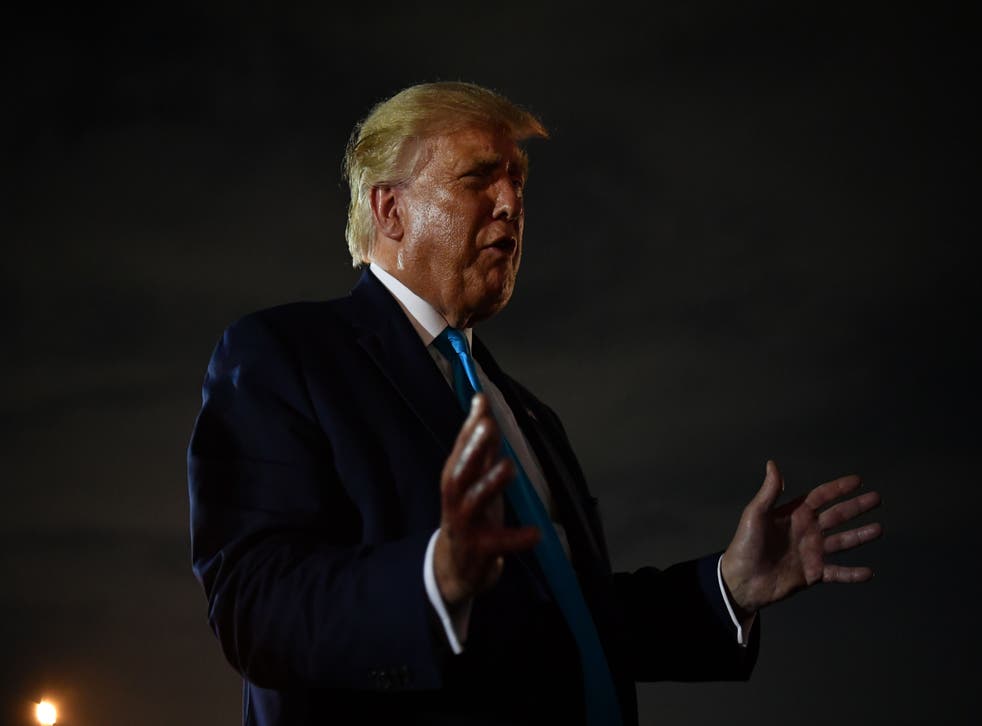 A historian renowned for accurately predicting presidential elections has said that Donald Trump's downplaying of the severity of Covid-19 is "the greatest dereliction of duty" in US presidential history.
Allan Lichtman, a professor of history at American University for nearly five decades, was responding to journalist Bob Woodward's upcoming book 'Rage', in which the president reportedly said in a March interview that he played down the pandemic so as not to "create a panic".
According to Mr Woodward, Mr Trump said he intentionally minimised the seriousness of coronavirus to the public, telling the journalist: "I wanted to always play it down. I still like playing it down, because I don't want to create a panic."
Speaking to CTV News Channel on Thursday, Mr Lichtman said: "This is the greatest dereliction of duty in the history of the US presidency."
He added that he did not believe Mr Trump's claim of not wanting to cause panic, and said: "What is Trump's whole campaign based on? Causing panic.
"'Elect Joe Biden and your streets are going to burn. The criminals will be attacking your houses. The suburbs will be abolished.' This is a guy who's worried about causing panic? Come on. How could you possibly believe that?"
Mr Lichtman also attributed the president's willingness to speak so candidly with Mr Woodward to his "pathological ego".
"Donald Trump thinks he's smarter than everyone, he thinks he's more cunning than everyone."
The president unleashed a barrage of tweets on Thursday morning to defend and justify his comments, accusing the media of conspiring against him.
"Bob Woodward had my quotes for many months," he wrote. "If he thought they were so bad or dangerous, why didn't he immediately report them in an effort to save lives? Didn't he have an obligation to do so?
"No, because he knew they were good and proper answers. Calm, no panic!"
Mr Woodward has defended his decision not to publish his interviews with Mr Trump immediately by saying he needed time to make sure the comments were true.
Joe Biden, the Democratic presidential nominee, declared that Mr Trump had "lied to the American people", adding: "He knowingly and willingly lied about the threat it posed to the country for months.
"While a deadly disease ripped through our nation, he failed to do his job - on purpose. It was a life or death betrayal of the American people."