Trump trolled by New York politicians over move to Florida: 'Don't let the door hit you on the way out'
'I have been treated very badly by the political leaders of both the city and state,' president claims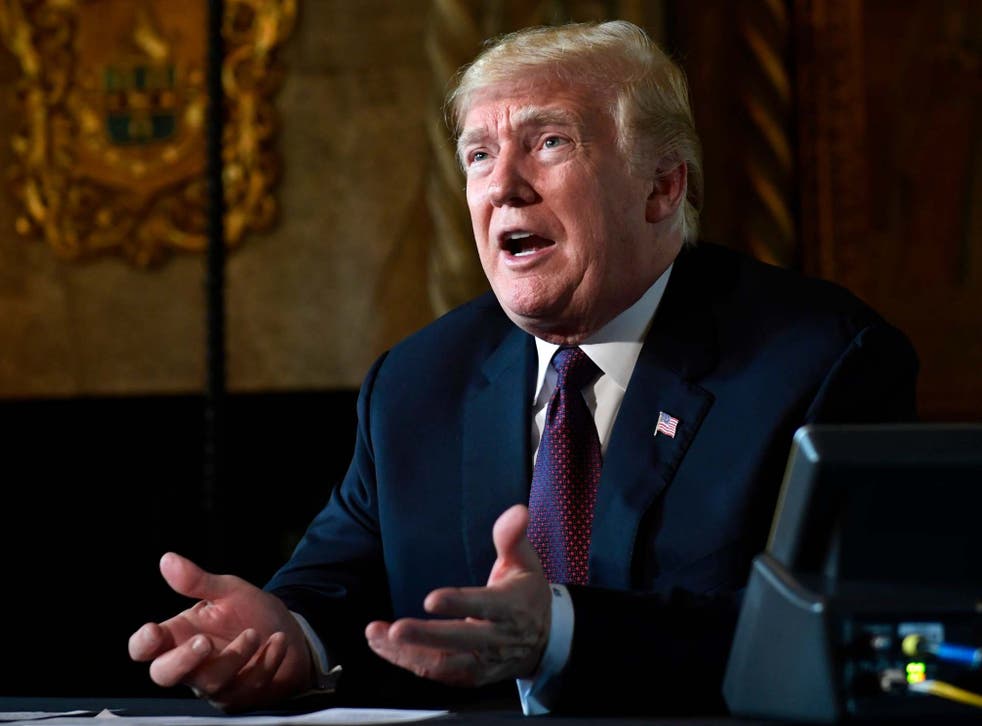 New York politicians have mocked Donald Trump's reported decision to declare himself a resident of Florida, telling the president: "Don't let the door hit you on the way out."
Mr Trump was born in New York City and has become one of its most famous denizens.
But according to a report in the New York Times, the president and his wife Melania have both filed declarations of domicile with the Palm Beach county circuit court in Florida to say the Mar-a-Lago estate will be their permanent home. The move may have been made for tax reasons, the paper speculated.
Mr Trump said he cherished his home town. But he added that "despite the fact that I pay millions of dollars in city, state and local taxes each year, I have been treated very badly by the political leaders of both the city and state".
Bill de Blasio, New York's Democratic mayor, said in response: "Don't let the door hit you on the way out or whatever. Our deepest condolences to the good people of Florida as Trump attempts to outrun his past."
Trump impeachment: Who's who in the Ukraine scandal

Show all 26
And Andrew Cuomo, the governor of New York state, tweeted: "Good riddance. It's not like @realDonaldTrump paid taxes here anyway... He's all yours, Florida."
But Gwen Graham, a former Florida congresswoman, tweeted: "We. Don't. Want. Him."
Nita Lowey, a congresswoman representing New York's 17th district, alleged the president was using an elitist tax dodge. "Everyday Americans don't own resorts they can list as alternative addresses to tinker with their tax liability," she tweeted.
"Middle class families today face more tax burdens while the president dodges the consequences of the Republican tax bill."
Join our new commenting forum
Join thought-provoking conversations, follow other Independent readers and see their replies