Support for Trump's impeachment rises to 40% among Americans
30% of Americans in February supported impeaching the President and removing him from office
Alexandra Wilts
Washington DC
Thursday 17 August 2017 15:01 Comments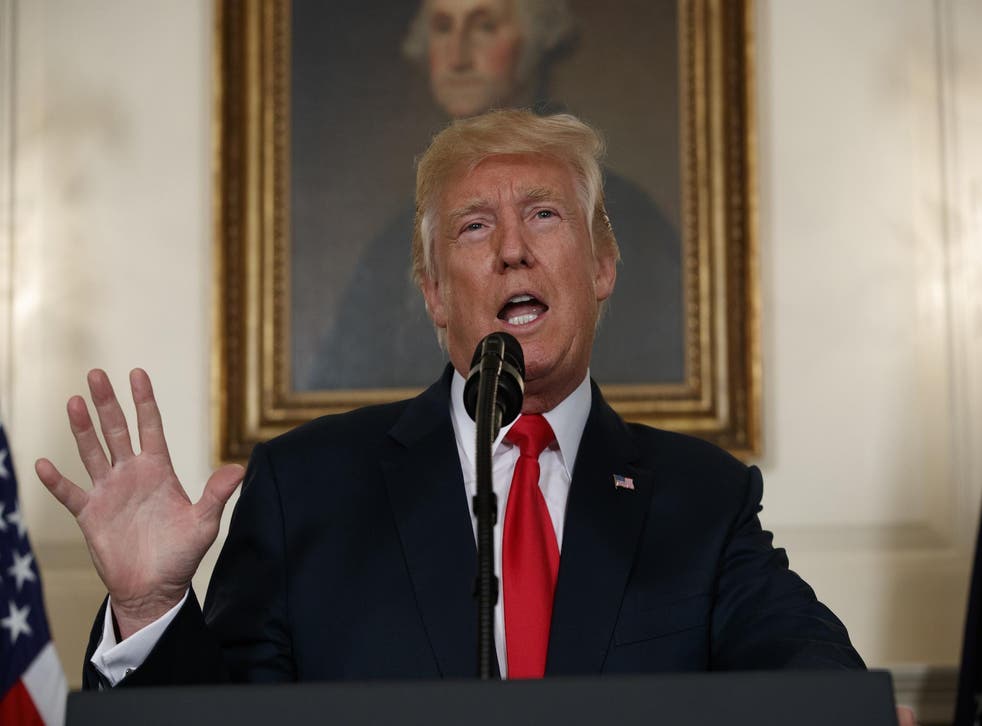 Four out of every 10 Americans now support the impeachment of Donald Trump, a new poll shows.
A survey by the Public Religion Research Institute (PRRI) shows that 40 per cent of Americans – including almost 75 per cent of Democrats and seven per cent of Republicans – back impeaching the President and removing him from office.
This is a big jump from the 30 per cent of Americans who supported the idea in February, according to NBC News.
PRRI conducted its survey from August 2 to 8 – prior to last Saturday's white nationalist rally in Charlottesville, Virginia.
Mr Trump has received widespread bipartisan criticism for his comments insisting that white supremacists, neo-Nazis and other hate groups did not deserve 100 per cent of the blame for the violence that resulted in the death of 32-year-old Heather Heyer.
PPRI's poll shows that Democrats and independents are increasingly supporting the impeachment of Mr Trump, while the percentage of Republicans who support the removal of the President from office has remained in the single digits.
Violence on the streets of Charlottesville

Show all 9
Since February, the share of Democrats saying they back impeachment rose from 58 per cent to 72 per cent. During the same time period, the percentage of independents advocating for the idea jumped rom 27 per cent to 38 per cent.
Earlier this week, Watergate journalist Carl Bernstein called on the US media to investigate his claim that "important" Republicans believe Mr Trump is unfit for office.
Mr Bernstein added that the apparent growing disapproval over the US leader included individuals "high-up" among the ranks of the intelligence agencies and the military.
Register for free to continue reading
Registration is a free and easy way to support our truly independent journalism
By registering, you will also enjoy limited access to Premium articles, exclusive newsletters, commenting, and virtual events with our leading journalists
Already have an account? sign in
Join our new commenting forum
Join thought-provoking conversations, follow other Independent readers and see their replies