Trump escalates tensions with Iran by imposing sanctions on foreign minister
Javad Zarif was defiant in response, saying: 'Is the truth really that painful?'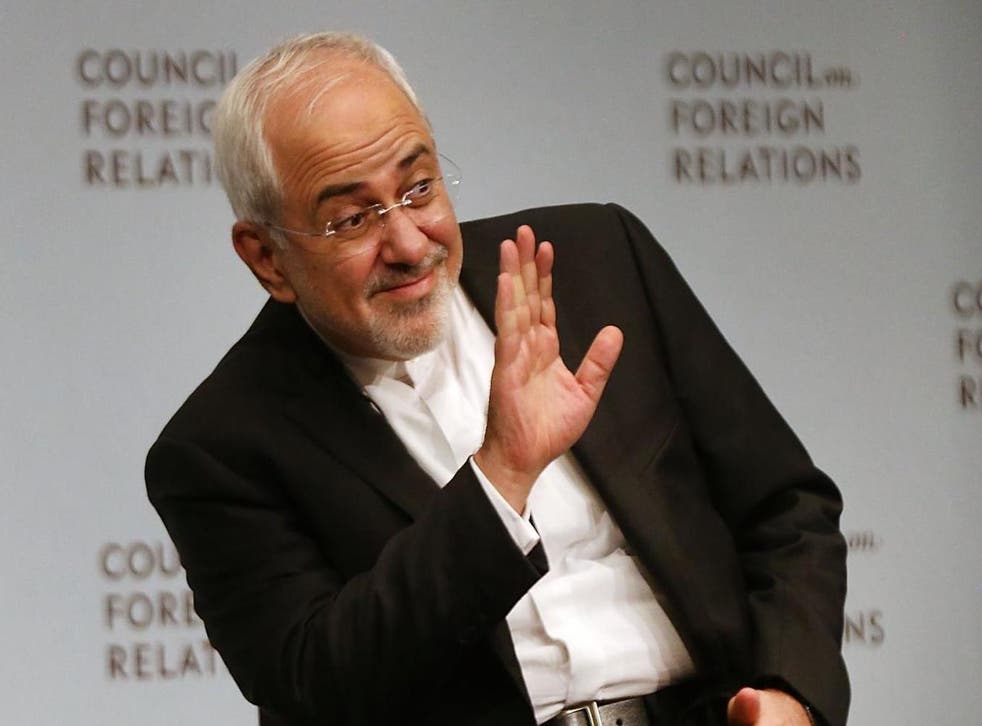 The US has imposed sanctions on Iran's foreign minister Mohammad Javad Zarif - ratcheting up tensions between the two countries and denting the possibility of diplomatic talks.
Mr Zarif - a key figure in the now-abandoned Iran nuclear deal, and an outspoken critic of the US on Twitter - insisted the move would have no effect on him as he has no US property.
Imposing the sanctions, Treasury secretary Steven Mnuchin said: "Javad Zarif implements the reckless agenda of Iran's Supreme Leader, and is the regime's primary spokesperson around the world.
"The United States is sending a clear message to the Iranian regime that its recent behaviour is completely unacceptable."
In a tweeted response, Mr Zarif was defiant: "The US' reason for designating me is that I am Iran's 'primary spokesperson around the world'. Is the truth really that painful? It has no effect on me or my family, as I have no property or interests outside of Iran. Thank you for considering me such a huge threat to your agenda."
In photos: British-flagged tanker seized by Iran

Show all 13
Travel visas - for trips to the United Nations, for example - would be considered on a case-by-case basis, the Trump administration said.
The UN's General Assembly takes place in September.
In recent months, relations between the US and Iran have deteriorated rapidly - tankers have been attacked in the Gulf, which the US has blamed on Iran, meanwhile an air-strike was planned then aborted by Donald Trump after a US drone was downed by Iran's military.
Mr Trump is open to talks with Iran, according to agency reports, but the administration does not see Mr Zarif as a key decision maker.
Independent Minds Q&A session on the Middle East, Trump, Syria and Isis
Agencies contributed to this report.
Join our new commenting forum
Join thought-provoking conversations, follow other Independent readers and see their replies