Trump to 'relocate to New Jersey golf club' when Mar-A-Lago closes for hurricane season
Former president Donald Trump will reportedly relocate to his New Jersey golf club in Bedminster when his Florida resort has its annual summer shut-down
Alice Hutton
Friday 23 April 2021 21:40 Comments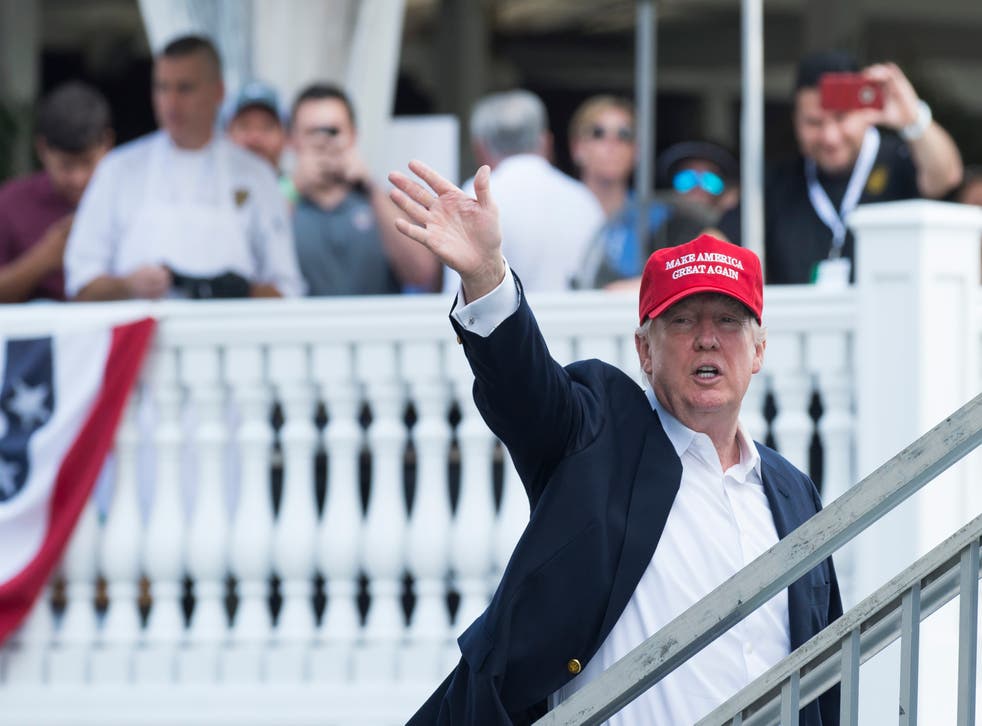 Former US president Donald Trump may relocate to New Jersey when his Florida resort Mar-A-Lago has its scheduled summer closure, according to a new report.
The 74-year-old, the first American president to be impeached twice, could move his home base to Trump National Golf Club Bedminster, according to close advisers.
One person told Business Insider: "They're moving the whole operation to New Jersey because they're going to start doing more fundraising."
Mar-A-Lago, in Palm Beach, Florida, has been Mr Trump's base since he left office in January this year and has been a hub for the GOP, as well as a base for fundraising.
But it traditionally closes each summer after Memorial Day due to the hot and humid weather, as well as the dangerous hurricane season.
Now it looks like the new base for Trump loyalists could be temporarily moved 1,200 miles away to his plush, east coast club.
The club opened in 2004 and is about an hour from Trump Tower in Manhattan, with the most expensive membership reportedly costing $300,000 annually.
It was the location of daughter Ivanka Trump's 2009 wedding to Jared Kushner. 
Bloomberg reported that following the January 6 Capitol riots, the PGA of America cancelled it as the location of next year's championship amid fears it would damage its brand. 
Register for free to continue reading
Registration is a free and easy way to support our truly independent journalism
By registering, you will also enjoy limited access to Premium articles, exclusive newsletters, commenting, and virtual events with our leading journalists
Already have an account? sign in
Join our new commenting forum
Join thought-provoking conversations, follow other Independent readers and see their replies