Mueller indictments prove 'rot went all way to top' of Trump campaign, says top Democrat
Democratic National Committee chair Tom Perez predicts more charges to come 
Jeremy B. White
San Francisco
Wednesday 01 November 2017 00:52 Comments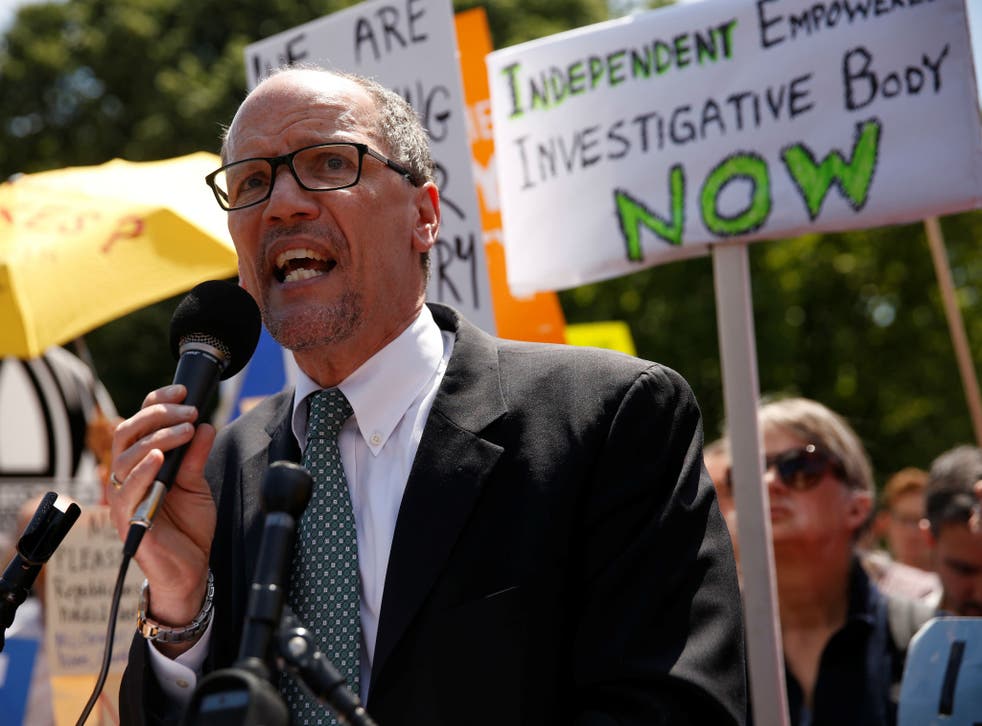 The indictments levelled against multiple Donald Trump campaign aides shows "the rot went all the way to the top", Democratic National Committee chairman Tom Perez has said.
Special counsel Robert Mueller's investigation of potential coordination between Donald Trump's presidential campaign and the Russian government entered a new phase on Monday. Former campaign chairman Paul Manafort and his associate Rick Gates were indicted for money laundering and an unsealed document showed former foreign policy adviser George Papadopoulos pleaded guilty to lying to the FBI about his conversations with two people with alleged links to the Russian government.
To Mr Perez, who will oversee the Democratic Party's attempt to wrest control of Congress in 2018, the arrests of Mr Manafort and Mr Gates - who both pleaded not guilty to all charges - in particular hinted at more to come.
"The rot went all the way to the top of the campaign. It's clear the investigation will continue. It's not the end of the criminal charges moving forward", Mr Perez told reporters at a breakfast hosted by the Christian Science Monitor, according to the Hill.
The White House has forcefully denied that the three indictments handed down so far tie in any way to the President. White House Press Secretary Sarah Huckabee Sanders dismissed Mr Papadopoulos as someone with an "extremely limited" campaign role and said the offenses for which Mr Manafort was arrested occurred before the campaign and "doesn't have anything to do with us".
The biggest names involved in the Trump-Russia investigation

Show all 17
The President has taken to Twitter to continue assailing an investigation he has long repudiated as a "witch hunt", writing there was "NO COLLUSION" and seeking to deflect blame to Democrats.
But Mr Perez may be right that there are more charges to come. A transcript of Mr Papadopoulos' arraignment hearing reveals that he is cooperating with federal investigators in what one government lawyer called "a large scale ongoing investigation".
Trump-Russia investigation: who has been charged in the Mueller probe
That means the Trump-Russia probe could remain in headlines as the 2018 campaign draws closer. Previewing a potential campaign line of attack for Democrats eager to link Republican congressional candidates to an historically unpopular president, Mr Perez slammed Republicans for their "appalling silence".
"You look at the history of Watergate - it took way too long for Republicans to recognize they need to put country over party," he said. "You look at the deafening silence from [Republican Senate lead Mitch] McConnell and [House leader Paul] Ryan - it's unfortunate."
Register for free to continue reading
Registration is a free and easy way to support our truly independent journalism
By registering, you will also enjoy limited access to Premium articles, exclusive newsletters, commenting, and virtual events with our leading journalists
Already have an account? sign in
Join our new commenting forum
Join thought-provoking conversations, follow other Independent readers and see their replies