Trump's new 'Muslim ban': All you need to know about his more extreme replacement
The new ban could impose further restrictions on travel from foreign countries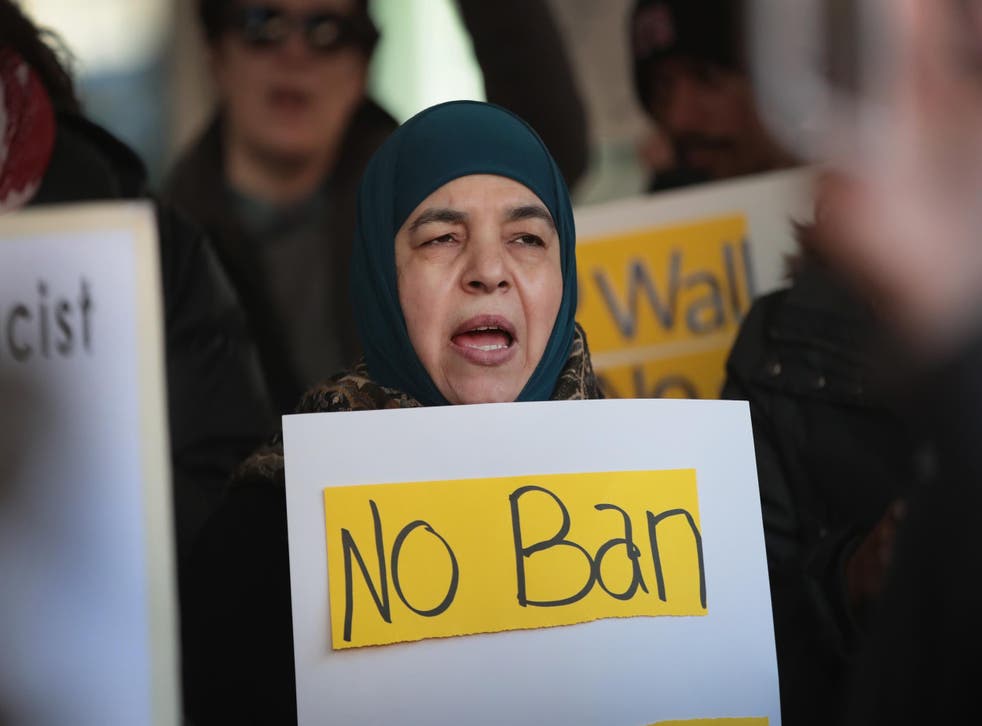 Nine months after first introducing a controversial travel ban that filled airports with protesters, the White House is considering implementing a new and more targeted ban to get stricter on incoming immigration.
The measure is the latest in the contentious efforts by Donald Trump to make good on a central campaign promise — to strengthen the US border, and to make sure that foreign nationals who want to come to America to hurt the country are not able to do so.
Here's what you need to know about the new measures.
Who is developing the latest proposal?
Mr Trump is considering recommendations from the Department of Homeland Security on th new rules. Acting Homeland Security Secretary Elaine Duke is the face of that effort, and submitted a new report to the President last week That report details potential new travel restrictions that could be put in place.
Are new countries going to be added to the travel ban?
At this point, it is not clear what countries might be added, or taken off, of the targets list. The White House has so far refused to disclose those names, and how many countries might be on the list in general.
New York City bodegas strike to protest Trump's travel ban

Show all 27
But, they have outlined their basic considerations. Basically, after the agency raised the baseline for vetting standards for people coming from other countries, and countries that don't meet that threshold may see enhanced measures.
A report from the Wall Street Journal, citing unnamed sources, indicates that the Department of Homeland Security has identified 17 countries that were not meeting vetting standards.
What kinds of measures are these countries facing?
Again, exacting details are hazy at this point. But, the administration appears poised to impose a variety of stricter procedures for individuals travelling from certain countries. That could include enhanced vetting procedures, or harsher restrictions on travel.
What's wrong with the old travel ban?
Mr Trump's travel ban — which was the second attempt to implement such a measure — was not cleared by the courts to go into effect until June, and it was only written to be implemented for a temporary period. The order suspended the US refugee program for 120 days and limited travel from six predominantly Muslim countries for 90 days.
As such, the "problem" — in the strictly non-political sense — is that the 90 days are up Sunday.
Why were the first travel bans so controversial?
For opponents of Mr Trump, and for those who have philosophical differences with the President when it comes to America's relationship with immigration, the measures were outrageous because they appeared to target people based upon their religion, not on the basis of risk analysis. In addition to that, opponents pointed out that the US has fairly strict vetting programmes for refugees at the moment.
The President's supporters, of course, saw things differently. Mr Trump openly campaigned calling for a Muslim ban, meaning that at least a portion of his supporters would not find it problematic that the President chose to target six majority Muslim countries in his ban. Plus, they argued, national security is tantamount to other concerns, and that the US has no obligation to accept travel from foreign nationals if they might pose a security risk.
Join our new commenting forum
Join thought-provoking conversations, follow other Independent readers and see their replies