Trump denies reports he wants 10 times more nuclear weapons: 'It's got to be in tip-top shape'
The President says he 'never discussed' increasing the US's nuclear arsenal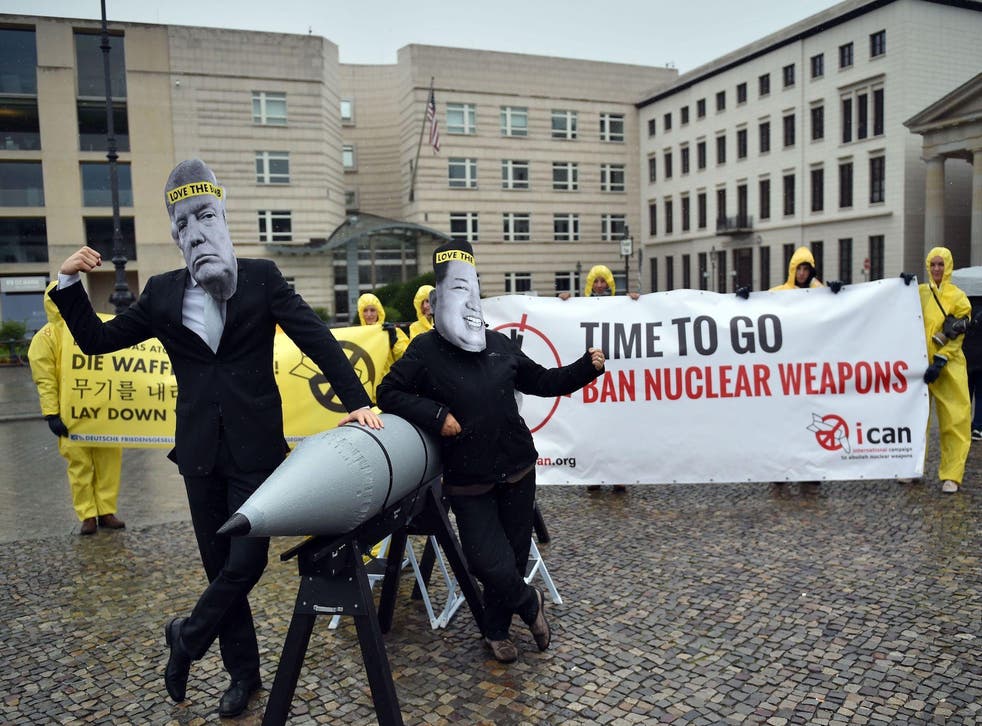 Donald Trump has said he wants the US's nuclear arsenal in "tip-top shape", while also denying reports he suggested America should have 10 times more nuclear weapons.
"We won't need an increase, but I want modernization and I want total rehabilitation. It's got to be in tip-top shape," Mr Trump told reporters.
Any growth in America's nuclear weapons stockpile would violate international disarmament treaties signed by every president since Ronald Reagan in the 1980s.
But modernising the arsenal would not put the US in violation of treaty obligations, nuclear expert Joe Cirincione told NBC News.
The Defence Department is currently undergoing a long-planned posture review, which is expected to be finalised by the end of 2017 or early next year.
Mr Trump had suggested before becoming president that the US "must greatly strengthen and expand its nuclear capability."
Donald Trump's least presidential moments so far...

Show all 30
This week, NBC reported that Mr Trump during a July meeting with national security officials was shown a briefing slide that outlined America's nuclear stockpile over the past 70 years. The president referenced the highest number on the chart – about 32,000 in the late 1960s – and told his team he wanted the US to have that many now, officials told the news outlet.
According to the Federation of American Scientists, the US currently has around 4,000 nuclear warheads in its military stockpile.
Mr Trump denied NBC's report, labelling it "fake news".
He added that he "never discussed" increasing the US's nuclear arsenal.
"I want it in perfect shape," Mr Trump said. "That was just fake news by NBC, which gives a lot of fake news, lately."
"Right now, we have so many nuclear weapons," he added. "I want them in perfect condition, perfect shape. That's the only thing I've ever discussed."
Join our new commenting forum
Join thought-provoking conversations, follow other Independent readers and see their replies