Democrat senator Kirsten Gillibrand on whether Trump has kept his promises: 'F*** no'
Some have speculated that she may make a play for the Democratic nomination in 2020
Clark Mindock
New York
Friday 09 June 2017 20:55 Comments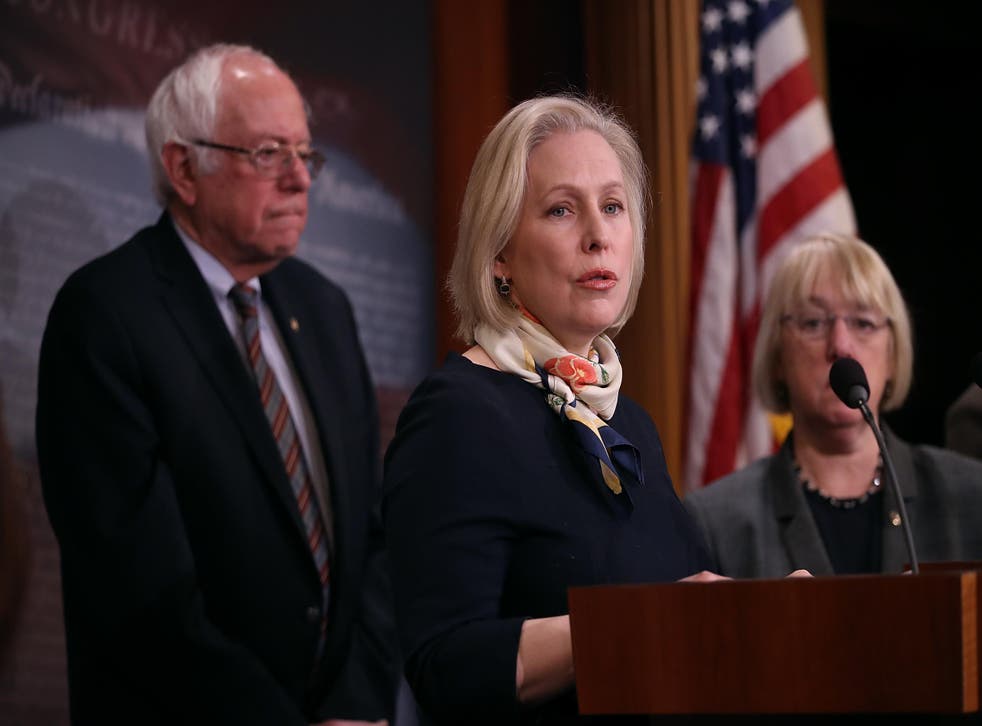 New York Senator Kirsten Gillibrand has laid down a few choice f-bombs during a speech at a technology and democracy conference at New York University.
Ms Gillibrand employed the expletive to criticise Donald Trump's record in office, and to assert that government is meant to be a forum for helping people.
"Has he kept his promises? F*** no", Ms Gillibrand said of the President.
It's not the first time that the Senator has used the four letter word in public. She pulled it out during an interview with New York Magazine earlier this year during a push to pass legislation that would protect seniors against fraud.
"If we're not helping people, we should go the f*** home," Ms Gillibrand said during her New York University speech, and also during that magazine interview.
The junior senator of one of the most populous and left-leaning states in the country is said to be a potential 2020 candidate in the Democratic presidential primary, and has been establishing a reputation on Capitol Hill for progressive votes and for speaking out against the Trump White House.
Donald Trump's first 100 days: in cartoons

Show all 33
Asked whether it is appropriate for Ms Gillibrand to drop f-bombs as a prominent member of the US Congress, a spokesperson for her office has said, "I think it's appropriate for a senator to be exactly who they are — Kirsten is going to continue to be exactly who she is and always has been."
If Ms Gillibrand throws her hat into the ring for 2020, she's likely to face a big bench of competition for the Democratic nomination. Less than six months into the Trump administration, speculation around who would run has already entered political discourse. Potential candidates range from well known veterans like Vermont Senator Bernie Sanders or former Vice President Joe Biden, to relatively unknown figures on the national stage like Ms Gillibrand, New Jersey Senator Corey Booker, and California Senator Kamala Harris, among others.
Register for free to continue reading
Registration is a free and easy way to support our truly independent journalism
By registering, you will also enjoy limited access to Premium articles, exclusive newsletters, commenting, and virtual events with our leading journalists
Already have an account? sign in
Join our new commenting forum
Join thought-provoking conversations, follow other Independent readers and see their replies