Donald Trump drops 92 places in the Forbes rich list
Andrew Buncombe
New York
Tuesday 17 October 2017 14:43 Comments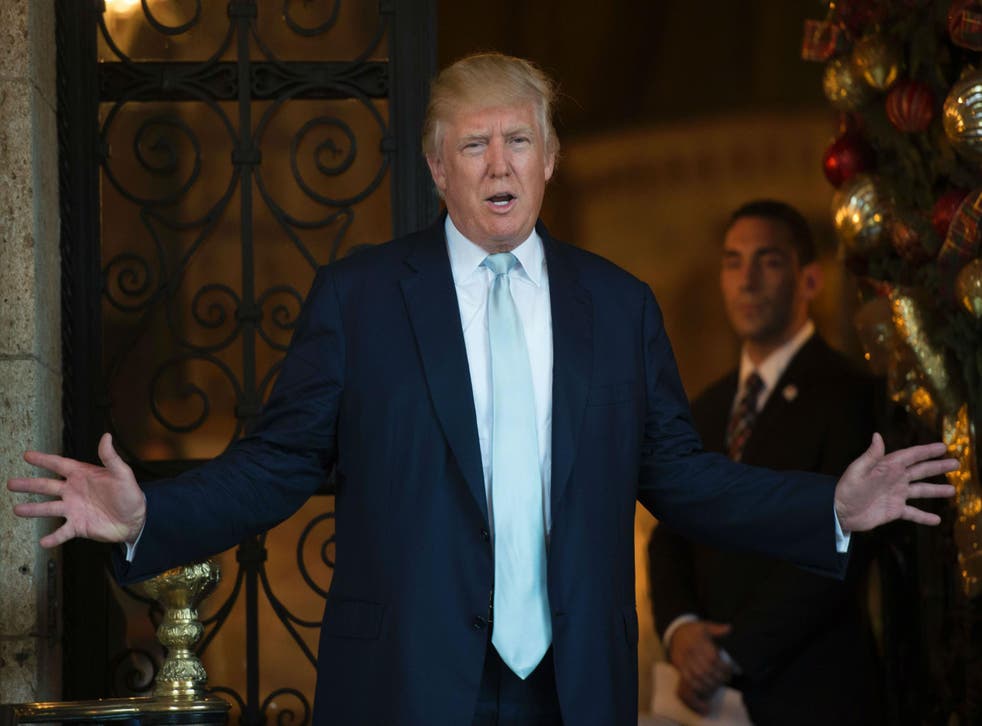 Donald Trump, whose business empire has continued to operate alongside his presidency, has fallen close to 100 places in a prestigious ranking of America's wealthiest people.
The Forbes annual list ranking the 400 richest Americans, says Mr Trump has tumbled 92 places to 248th. Last year, he was ranked at 156th.
The magazine said the President's total wealth had fallen $600m to a net worth of $3.1bn, largely due to a weakening in the New York City retail and office real estate markets. The magazine said the downgrading of his wealth was also a result of "new information" it had collected.
Donald Trump's least presidential moments so far...

Show all 30
It has long been unclear precisely how wealthy Mr Trump really is. When he announced in the summer of 2015 that he was running for the White House, he boasted about how rich he was and held up a financial statement detailing what he said were $9.2bn in assets and $8.7bn in net worth.
"I'm not doing that to brag," he said. "Because you know what? I don't have to brag."
Yet analysts were quick to question Mr Trump's self-assessment. An filing with the Security and Exchange Commission (SEC) subsequently revealed he was probably worth no more than half of what he claimed. Back then, Forbes reckoned he had total wealth of $4bn.
On Tuesday, Luisa Kroll, Forbes magazine senior wealth editor told CNBC that Mr Trump had not sought to boost his ranking on the list, as she said he had in previous years.
John McCain appears to rebuke Trump by slamming "half-baked nationalism"
"We'll see if he tweets today," she said. "I know he cares a lot."
The President, whose wealth has been tracked by Forbes since 1982, shares his spot on the list with the 27-year-old Evan Spiegel, co-founder and CEO of the parent of Snapchat, and the youngest person included.
At the top of the list, Microsoft founder and philanthropist Bill Gates tops for the 24th consecutive year, with a net worth of $89n this year. Amazon's Jeff Bezos, worth $81.5bn, retains the No. 2 spot for the second consecutive year, the magazine said.
Trump: We're saying 'Merry Christmas' again
Meanwhile, iconic investor Warren Buffett, who before 2016 held the second spot for 15 consecutive years, has been listed at third place for the second year in a row.
The magazine said that the billionaires on its list have a combined total net worth of $2.7 trillion, up from $2.4 trillion in 2016. The minimum net worth now required to be counted among the very richest Americans hit a record high of $2bn, up from $1.7bn in 2015 and 2016. There were 169 billionaires who did not make the cut.
"America's richest are richer than ever. The minimum net worth to make the Forbes list of 400 wealthiest Americans is now a record $2bn," said Luisa Kroll and Kerry Dolan of Forbes.
"But even at these new heights, entrepreneurs are breaking into the ranks for the first time as they mint fortunes in everything from Netflix and telecom to vodka and fishing."
Register for free to continue reading
Registration is a free and easy way to support our truly independent journalism
By registering, you will also enjoy limited access to Premium articles, exclusive newsletters, commenting, and virtual events with our leading journalists
Already have an account? sign in
Join our new commenting forum
Join thought-provoking conversations, follow other Independent readers and see their replies