White House refuses to hand over documents on Michael Flynn to Trump-Russia investigation
House Oversight Committee officials say Mr Flynn may have broken law by not disclosing Russian dealings 
Clark Mindock
New York
Tuesday 25 April 2017 18:39 Comments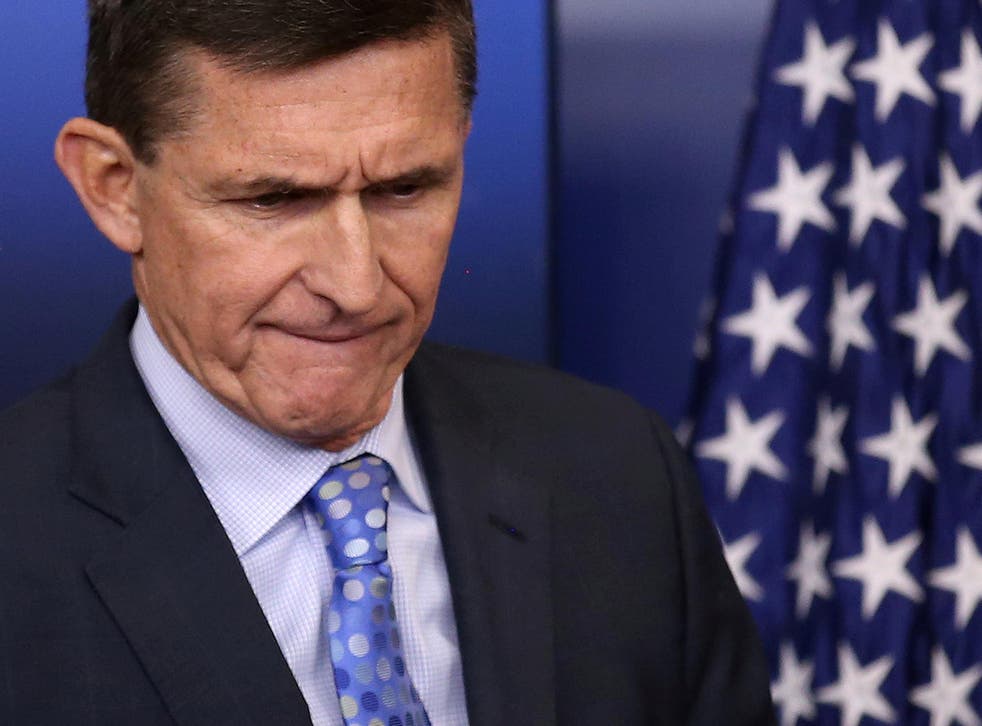 The White House has refused a request from the House Oversight Committee to disclose documents related to payments received by former US National Security Advisor Michael Flynn from foreign sources.
White House Director of Legislative Affairs Marc Short wrote to the committee saying that they would not complete the request, citing a number of reasons for the refusal. The letter stated that some queries should be addressed to the Department of Defence, some of the information was not in the possession of the White House, and that the West Wing was simply "unable to accommodate" other requests.
Even with that refusal Mr Flynn had already been connected to foreign actors through his bank account. House Oversight investigators announced last month that Mr Flynn had received more than half a million dollars from work for the Russian state-owned television network RT and for work with a lobbying firm that likely benefited Turkey.
Top members of the committee told reporters on Tuesday may have broken US law by not fully disclosing his business dealings with Russia when seeking a security clearance to work in the administration.
"I see no data to support the notion that Gen. Flynn complied with the law," Republican Rep. Jason Chaffetz, the chairman of the committee, said.
Mr Flynn has been the subject of scrutiny for his potential ties to foreign states — especially Russia. Earlier this year when he was forced to resign from his position in the administration of US President Donald Trump for failing to disclose that he had discussed sanctions with Russian ambassador to the US Sergey Kislyak.
The controversial orders Donald Trump has already issued

Show all 9
The Trump administration has been dogged by questions about the extent of contact members of the campaign team had with Russia during the 2016 election, adding to the scrutiny on Mr Flynn. Russia's alleged role in hacking the election to try and sway the proceedings in Mr Trump's favour prompted former President Barack Obama to impose further sanctions on the country and to vow to retaliate for the interference. Mr Trump has repeatedly denied that Russia had any role in helping him get elected.
Register for free to continue reading
Registration is a free and easy way to support our truly independent journalism
By registering, you will also enjoy limited access to Premium articles, exclusive newsletters, commenting, and virtual events with our leading journalists
Already have an account? sign in
Join our new commenting forum
Join thought-provoking conversations, follow other Independent readers and see their replies