Donald Trump insists Russia meeting where he allegedly leaked secrets was 'very successful'
The president said the discussion on defeating Isis was 'great'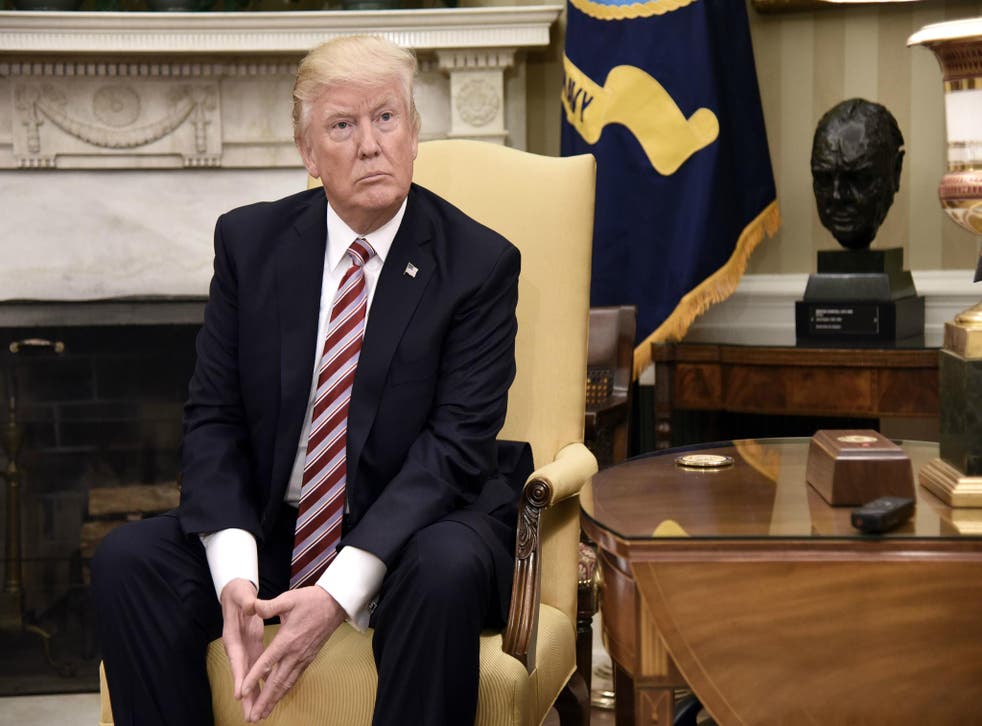 Donald Trump said his meeting with Russian Foreign Minister Sergei Lavrov was "successful," in terms of discussing a joint effort to fight terror group Isis.
He was giving a joint statement with Turkish President Recep Tayyip Erdogan when posed a question by the press regarding a Washington Post report that Mr Trump allegedly leaked "highly classified" information from a US ally to Mr Lavrov and Russian Ambassador to the US Sergei Kislyak during that particular Oval Office meeting.
The meeting took place just one day after Mr Trump fired FBI Director James Comey, who led the investigation into purported ties between Mr Trump's campaign team and Russia as well as their possible interference into the 2016 US election.
"This is code-word information," one US official told the newspaper, a reference to one of the highest classification levels used by the American intelligence agencies, adding that Mr Trump had revealed more to Russia than the US does to some allies.
National Security Advisor HR McMaster said that "at no time were any intelligence sources or methods discussed and no military operations were disclosed that were not already known publicly."
Mr McMaster said he was in the room and "it didn't happen."
However, the Washington Post report did not include any information about "sources and methods," causing some to speculate why Mr McMaster would deny something that was not reported.
He briefed the press today again in a somewhat heated exchange, saying that Mr Trump's conversation with Mr Lavrov and Mr Kislyak was "wholly appropriate" and that what was shared could have been learned from open sources.
The New York Times later reported that the intelligence Mr Trump shared came from Israel, an ally of the US. Mr Trump also had a call with King Abdullah of Jordan earlier today, another US ally in the Middle East.
However, Mr McMaster said Mr Trump "wasn't even aware of where this information came from" at the time of the meeting with Russian officials. He had not been briefed on it according to the national security advisor.
In fact, he said the president made the decision to share the information "in the context of the conversation." In other words, Mr Trump decided spontaneously to share the sensitive information.
Join our new commenting forum
Join thought-provoking conversations, follow other Independent readers and see their replies