Man who ghostwrote 'Art of the Deal' says Trump is 'frightened by black people'
'His only way of dealing with them is to attack them,' says Tony Schwartz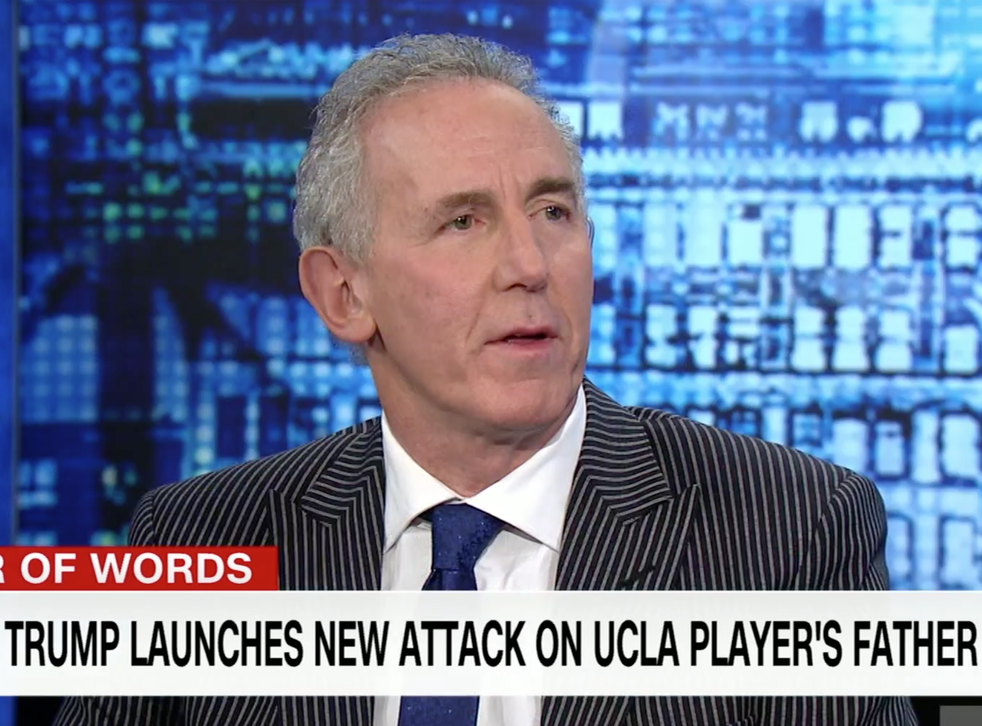 The ghostwriter of Donald Trump's best-selling book "The Art of the Deal" has claimed the President is frightened by black people.
Ghostwriter Tony Schwartz appeared on CNN to discuss Mr Trump's Twitter feud with LaVar Ball, the father of a UCLA basketball player who was recently released from jail in China. Host John Berman asked Mr Schwartz whether the President chose his latest Twitter target because of what he said, or because of how he looked.
The writer responded: "Both."
"So first of all, [Mr Ball] is a tall black man, and I think Trump is half awed and half frightened by black people," he said, "and his only way of dealing with them is to attack them."
He added: "On the other hand, I think he has a zero tolerance for any criticism of any kind, that's why he goes after anybody who says virtually anything about him that's negative."
Asked for evidence of this point, Mr Schwartz recalled being with Mr Trump when he visited African-American players on the United States Football League teams he owned, or black fighters in the prizefights he sponsored. Sometimes, Mr Schwartz said, the future President seemed almost jealous of the athletes' careers.
"On the other hand," he added, "if he felt fear, he always felt aggression ... and a need to put them down."
Trump says he 'should have left American basketball players arrested in China in jail'
Mr Trump previously stoked conflict NFL players who chose to sit out the national anthem before games. The majority of NFL players are black, and the display was intended as a protest against police treatment of African Americans. Mr Trump, however, deemed it disrespectful to the country and the flag, and suggested the players be fired.
Michael D'Antonio, the biographer who wrote "The Truth About Trump," said the President purposefully chooses black athletes as targets for his anger.
"There is this desire, I think, to find the right person to go after, who fits a certain template," he told Mr Berman. "He doesn't go after little guys who happen to be white, I've noticed that."
The biographer added: "If he can pick out a target who is different from him, and who his base may also resent, that's the person he'll go after."
American sportspeople kneel in protest

Show all 14
Mr Trump has denied targeting people of colour in the past, claiming he is "the least racist person".
His feud with Mr Ball started when the man's son, LiAngelo, was arrested for shoplifting in China. Mr Trump claimed he played a pivotal role in securing the younger Mr Ball's release, but his father downplayed the President's role in an interview with ESPN.
Mr Trump responded via Twitter, accusing the elder Mr Ball of being ungrateful for his help.
"Now that the three basketball players are out of China and saved from years in jail, LaVar Ball, the father of LiAngelo, is unaccepting of what I did for his son and that shoplifting is no big deal," he wrote. "I should have left them in jail!"
Join our new commenting forum
Join thought-provoking conversations, follow other Independent readers and see their replies