Senior Republican senator 'wants to probe Trump's tax returns'
Mr Trump has repeatedly denied any collusion with Russia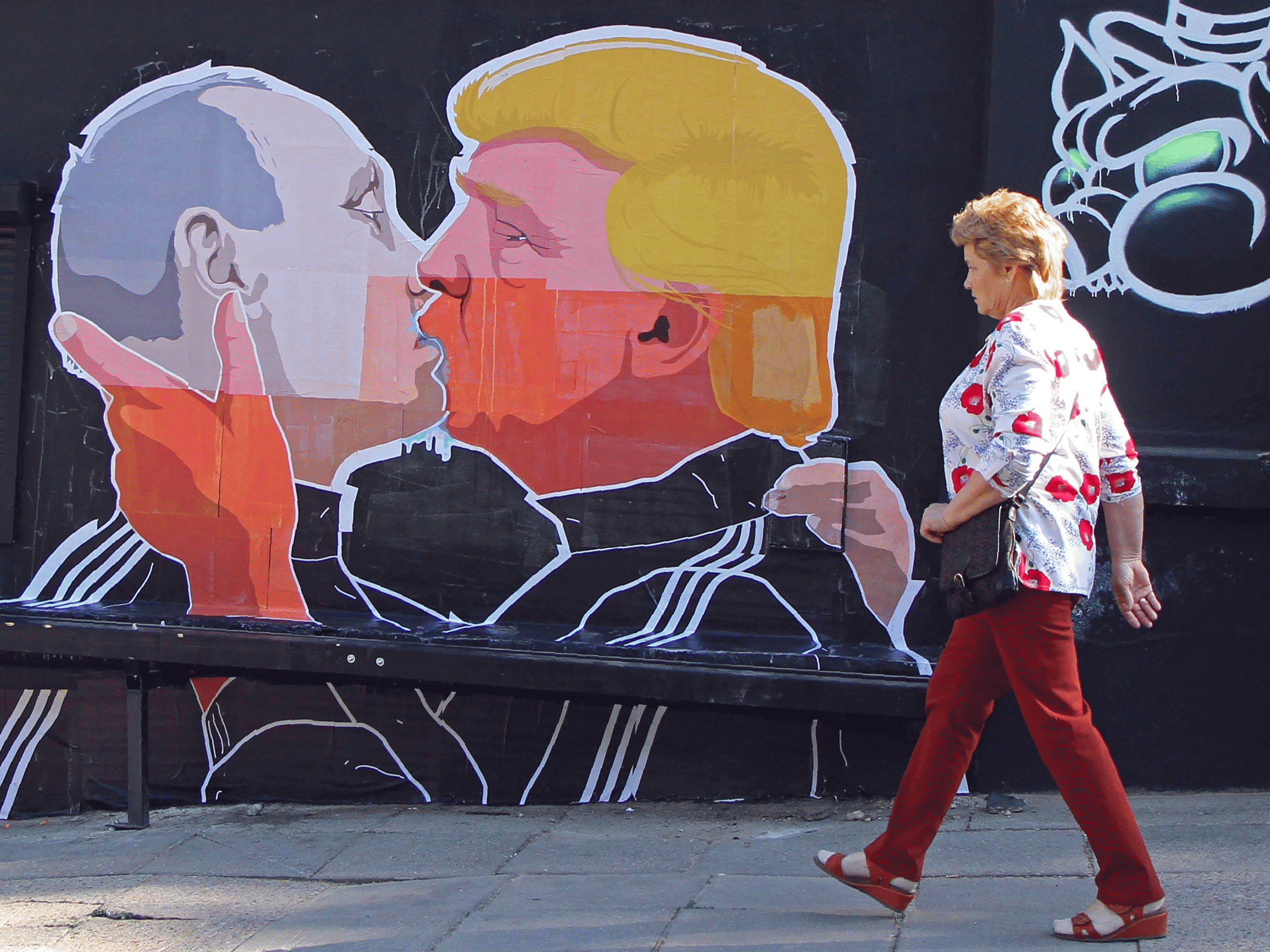 A leading Republican has said he would like to probe possible links between Donald Trump's businesses and Russia and believed it would be "helpful" to obtain his tax returns.
Senator Lindsey Graham said he wanted to use a congressional committee he sits on to investigate the issue, after a former senior intelligence official had testified he could not fully comment on the matter.
The South Carolina senator also reportedly said that getting hold of the president's tax returns would be helpful to the effort, though he said it was too soon to talk about issuing a subpoena to the White House.
CNN said Mr Graham had made the comment following testimony before the a subcommittee of the Senate Judiciary Committee from James Clapper, who served as director of national intelligence under Barack Obama.
Asked under oath about whether, during his investigation of "all things Russia", he had uncovered something where Mr Trump's business interests in the country had given him cause for concern, Mr Clapper said: "Not in the course of the preparation of the intelligence communities assessment."
Mr Graham then asked if he had uncovered any such information at any time during his investigations. Mr Clapper alluded to the ongoing FBI investigation into possible links between Mr Trump and Moscow by saying: "Senator Graham I can't comment on that because that impacts an investigation."
Obama takes dig at Trump during award acceptance speech: 'We need courage to stand up to hate'
Mr Trump sought to seize on Mr Clapper's comments by saying that the former intelligence official had not revealed anything new.
"Director Clapper reiterated what everybody, including the fake media already knows- there is "no evidence" of collusion w/ Russia and Trump," the president said on Twitter.
Later, he added: "The Russia-Trump collusion story is a total hoax, when will this taxpayer funded charade end?"
World news in pictures

Show all 50
CNN said that as a result, Mr Graham now wanted the judiciary committee to pursue this matter. It said the senator had said he would liaise with the FBI about its ongoing matter into the matter.
The network said Mr Graham believed it would be helpful to the investigation to get its hand on Mr Trump's tax returns - something the president has said he will not release.
Asked if the committee was ready to use a subpoena to force the White House to release such information, he reportedly replied: "We are not there yet."
Mr Clapper testified along with former acting Attorney General Sally Yates, who was fired from her position after refusing to support Mr Trump's travel ban.
She said that the White House knew former National Security Adviser Michael Flynn was susceptible to blackmail by the Russian government at least three weeks before he was forced out
Russian officials were aware of Mr Flynn's conversations with the Russian ambassador – and that he had misled the US vice president as to the nature of those conversations, Ms Yates testified to the Senate subcommittee.
"The Russians also knew about what General Flynn had done, and the Russians also knew that General Flynn had misled the Vice President and others," Ms Yates said at the public hearing.
"That created ... a situation where the national security adviser essentially could be blackmailed by the Russians."
Join our new commenting forum
Join thought-provoking conversations, follow other Independent readers and see their replies