James Comey says he leaked Trump meeting memo in order to secure appointment of special prosecutor
Mr Comey appeared on Capitol Hill a month after he was fired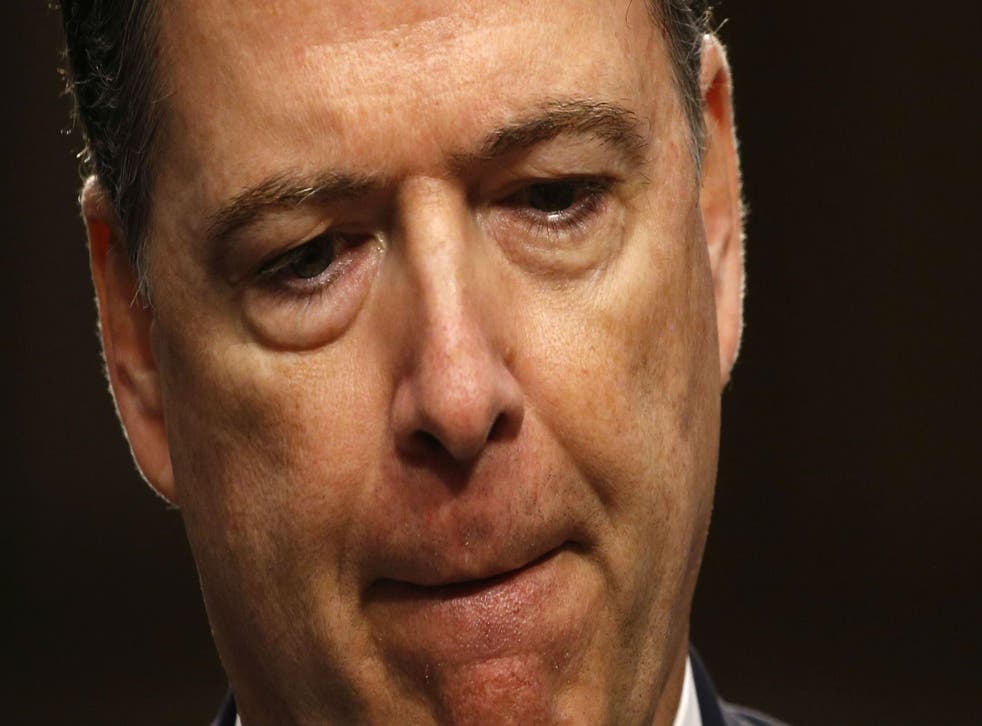 James Comey has said he leaked memos of his conversations with Donald Trump to the media in order to trigger the appointment of a special prosecutor.
In comments that suggested the former FBI Director was concerned about the ability of his own Justice Department to oversee the investigation into possible collusion between the Trump campaign and Moscow, Mr Comey said he decided to pass on the information after seeing one of Mr Trump's tweets.
"The president tweeted on the Friday after I got fired that I'd better hope there are not tapes," Mr Comey said.
The biggest names involved in the Trump-Russia investigation

Show all 17
He said he then woke up on Monday thinking that if there were tapes, there might be corroboration. Mr Comey said he asked "a friend of mine to share" the memo he had written about his conversation with Mr Trump "with a reporter."
He said the person was "a good friend of mine who's a professor at Columbia Law School"- someone since revealed to be Daniel Richman, a former federal prosecutor who teaches at Columbia Law School.
"I thought it might prompt the appointment of a special counsel," said Mr Comey. "I said to him 'make sure this gets out'."
Comey: "The shifting explanations, confused me and increasingly concerned me"
Mr Comey also said he was disturbed by Mr Trump's attempt to get him to drop a probe into his former national security advisor, but said it was not for him to decide if that was an attempt to obstruct justice.
Speaking on Capitol Hill, Mr Comey told senators that the Trump administration had told lies and defamed him and the FBI after the President fired him on May 9.
In written testimony released on Wednesday, Mr Comey said Mr Trump had asked him in February to drop an FBI investigation of former national security advisor Michael Flynn a
"I don't think it's for me to say whether the conversation I had with the president was an effort to obstruct. I took it as a very disturbing thing, very concerning," he said.
Join our new commenting forum
Join thought-provoking conversations, follow other Independent readers and see their replies