US military paying $130,000 a month to rent Trump Tower space
It is one of the most expensive rentals in Manhattan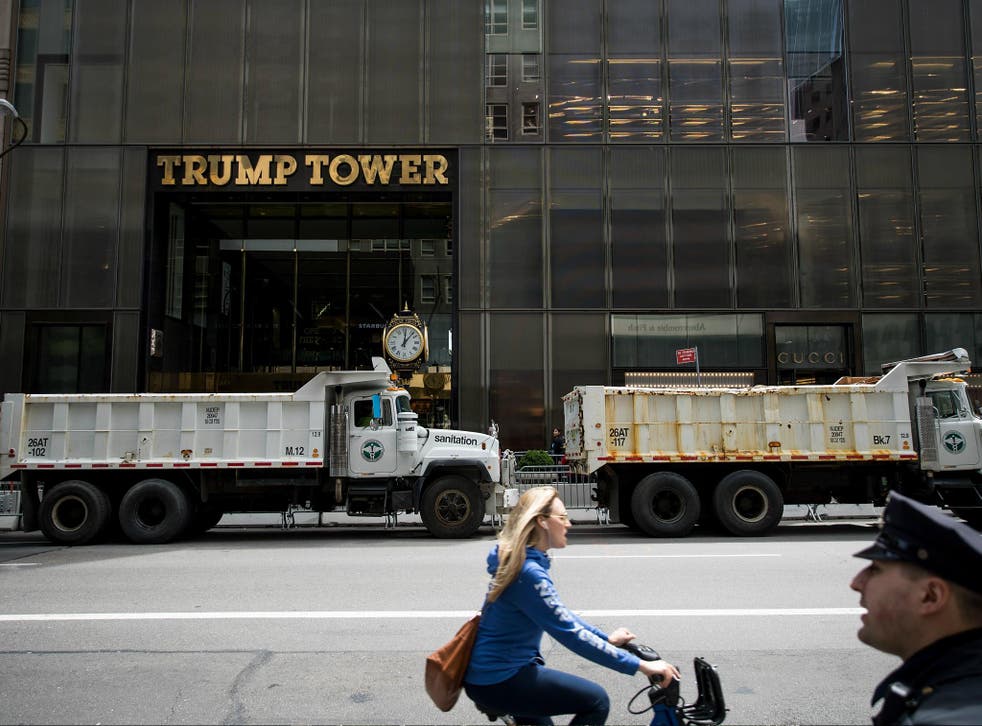 The US military has a lease with Trump Tower in New York City to rent a space for $130,000 a month, where Donald Trump has a residence but has yet to spend a single night since becoming President.
Lease documents were obtained by the Wall Street Journal that showed an 18-month lease at $2.39 million for a 3,475 square foot space from 11 April 2017 to 30 September 2018, making it one of the most expensive rental properties in Manhattan.
The White House Military Office is responsible for, among other matters, the briefcase containing the nuclear launch codes - called the "nuclear football" - which needs to be close to the President at all times.
The Government Services Agency (GSA) is the agency responsible for managing federal government office space leases and said that the space in Trump Tower is actually owned by an individual not affiliated with the Trump Organisation.
The person's name has been redacted from GSA documents, however, so that has not been independently confirmed. If true, it would mean the lease money may not benefit Mr Trump directly.
The Pentagon signed the lease despite objections from Democrats. Congresswoman Jackie Speier wrote to Defence Secretary James Mattis that she was "concerned by the appearance that the President...will financially benefit from this deal at the expense of the Department of Defense - and ultimately, taxpayers".
The federal government also had to pay an additional $23 million to protect First Lady Melania Trump when she and son Barron were still residing in Trump Tower.
The Pentagon, in a letter to Ms Speier, wrote that lease terms discussions "have been with the owner's representatives only" and they do not believe Mr Trump would profit from it personally.
Join our new commenting forum
Join thought-provoking conversations, follow other Independent readers and see their replies