Trump administration says transgender workers are not protected by anti-discrimination law
It is the latest announcement by the Trump administration that specifically targets transgender people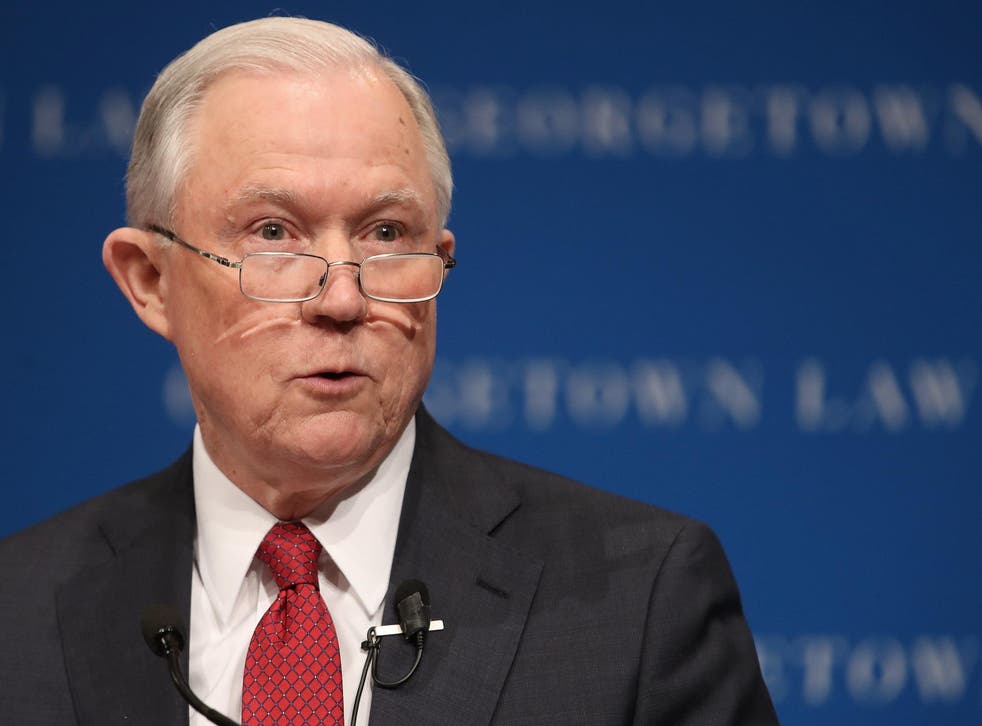 The Justice Department has announced that an anti-discrimination law does not protect transgender workers, potentially opening people up to discrimination in the workplace because of their gender identity.
It is the latest announcement by the Trump administration that specifically targets transgender people.
Earlier this year, Donald Trump signed a directive reinstating a ban on transgender individuals from serving in the military. Transgender troops had been able to serve openly since the Obama administration lifted the ban in 2016.
In a memo dated Wednesday, Attorney General Jeff Sessions rescinded another Obama-era action aimed at expanding rights for transgender people.
The Justice Department under Barack Obama had interpreted the Civil Rights Act to protect transgender workers. But according to Mr Sessions, "Title VII's prohibition on sex discrimination encompasses discrimination between men and women but does not encompass discrimination based on gender identity per se, including transgender status."
"This is a conclusion of law, not policy. As a law enforcement agency, the Department of Justice must interpret Title VII as written by Congress," he added.
The controversial orders Donald Trump has already issued

Show all 9
His memo, obtained by Buzzfeed, focused on the reach of the Civil Rights Act of 1964, particularly Title VII, which bans sex discrimination in the workplace.
Civil rights activists have argued that the law applies to transgender people, because discrimination against someone based on their gender identity is fundamentally rooted in sex-based expectations.
The Equal Employment Opportunity Commission, an independent agency that enforces civil rights law in the workplace, and a growing number of federal court decisions have found sex discrimination does include discrimination on the basis of gender identity and sex stereotyping — and that Title VII therefore bans anti-transgender discrimination as well.
Embracing these ideas, former Attorney General Eric Holder under Mr Obama issued a memo in 2014 that said, "I have determined that the best reading of Title VII's prohibition of sex discrimination is that it encompasses discrimination based on gender identity, including transgender status. The most straightforward reading of Title VII is that discrimination 'because of ... sex' includes discrimination because an employee's gender identification is as a member of a particular sex, or because the employee is transitioning, or has transitioned, to another sex."
Mr Sessions, however, in his order withdrawing Mr Holder's memorandum, took a narrower view, saying Title VII only covers discrimination between "men and women."
The Justice Department expects its attorneys and other federal agency heads to follow its interpretation of the law.
Join our new commenting forum
Join thought-provoking conversations, follow other Independent readers and see their replies