Donald Trump turns victory speech into infomercial with talk of airlines, vodka and steaks
The New York tycoon has been attacked by members of the Republican establishment in recent days
Andrew Buncombe
New York
Wednesday 09 March 2016 04:14 Comments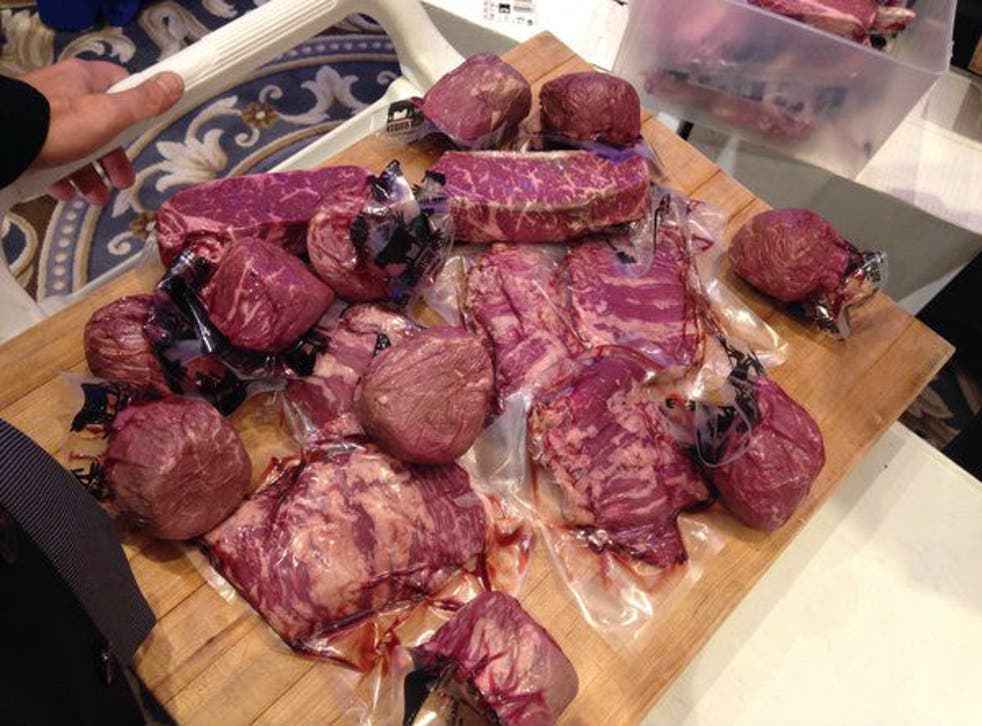 Anyone casually tuning into Donald Trump's victory rally on Tuesday night may have assumed they were watching a commercial for the businessman's products.
Attacked by former Republican nominee Mitt Romney for what he called a series of failed business ventures, the tycoon sought to disprove him.
In an appearance in Jupiter, Florida, Mr Trump talked not only of his celebrated hotels and resorts but also about a host of other businesses. Over the space of just a few minutes, he mentioned Trump Magazine, Trump Water, Trump Vodka, Trump Wine,Trump Steaks,Trump Airlines and Trump University.
More than just mention them, Mr Trump had several of the products to hand, most noticeably his steaks.
"Mitt Romney got up and spoke the other day," said Mr Trump, to boos from his supporters. "Oh, it's all right. He ran, but he did not manage to get over the final gate."
The tycoon said that he had brought the steak and other items to disprove Mr Romney claims about him having overseen failed business.
Yet reporters at the event in Florida said it was not clear whether the steaks on display were actually produced by Mr Trump. Some speculated they were not usually available for sale.
Register for free to continue reading
Registration is a free and easy way to support our truly independent journalism
By registering, you will also enjoy limited access to Premium articles, exclusive newsletters, commenting, and virtual events with our leading journalists
Already have an account? sign in
Join our new commenting forum
Join thought-provoking conversations, follow other Independent readers and see their replies