Twitter explains why it will not ban Donald Trump (without mentioning his name)
President recently threatened North Korea by mentioning his 'nuclear button'
Jeremy B. White
San Francisco
Saturday 06 January 2018 00:06 Comments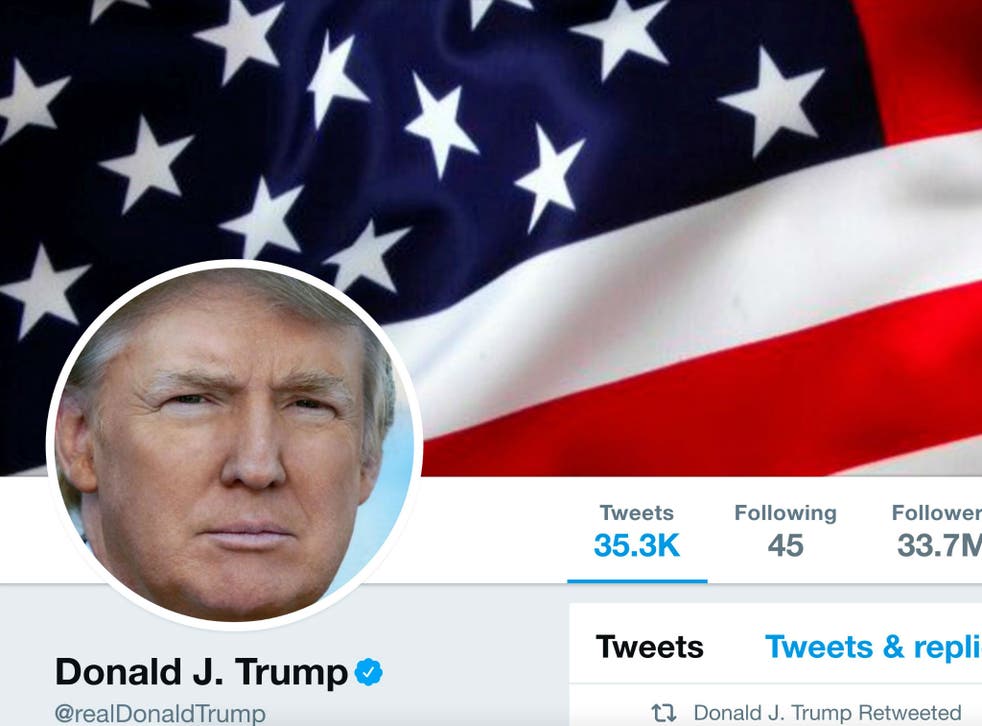 Twitter has made clear in its strongest terms yet that it will not remove Donald Trump's account despite the President's affinity for provocative tweets.
Earlier this week Mr Trump effectively threatened North Korea with nuclear war, telling North Korean leader Kim Jong Un "that I too have a Nuclear Button, but it is a much bigger & more powerful one than his, and my Button works"!
Amid the ensuring uproar, which included members of Congress calling for more authority over the President's ability to launch nuclear strikes, Twitter was again called upon to square its rules prohibiting violent or abusive speech with messages that could fuel international conflict.
In a post entitled "World Leaders on Twitter," the site said "Blocking a world leader from Twitter or removing their controversial Tweets, would hide important information people should be able to see and debate".
"It would also not silence that leader, but it would certainly hamper necessary discussion around their words and actions," the post said.
As Mr Trump has repeatedly unleashed controversy with a tap of his finger, Twitter has offered shifting explanations for why he would not be penalised under its rules prohibiting abuse.
Britain First: the far-right group in pictures

Show all 15
When he retweeted an anti-Muslim group in December, the site said keeping the messages visible would ensure airing "see every side of an issue" and served "a legitimate public interest in [their] availability". When he warned North Korea its leaders "won't be around much longer" — which Pyongyang dubbed "a declaration of war" — Twitter cited "newsworthiness" and "public interest".
Even as it has steadfastly said Mr Trump does not violate its rules, Twitter has cracked down against white supremacists and others who transgress its updated guidelines by removing their blue verification marks. It has also bolstered its policy on hate speech by pledging to punish messages that promote or glorify violence.
Register for free to continue reading
Registration is a free and easy way to support our truly independent journalism
By registering, you will also enjoy limited access to Premium articles, exclusive newsletters, commenting, and virtual events with our leading journalists
Already have an account? sign in
Join our new commenting forum
Join thought-provoking conversations, follow other Independent readers and see their replies