Donald Trump starts first UN speech by promoting one of his buildings just across the street
Several people with connections to the former Soviet Union own condos in the building
Clark Mindock
New York
Monday 18 September 2017 16:07 Comments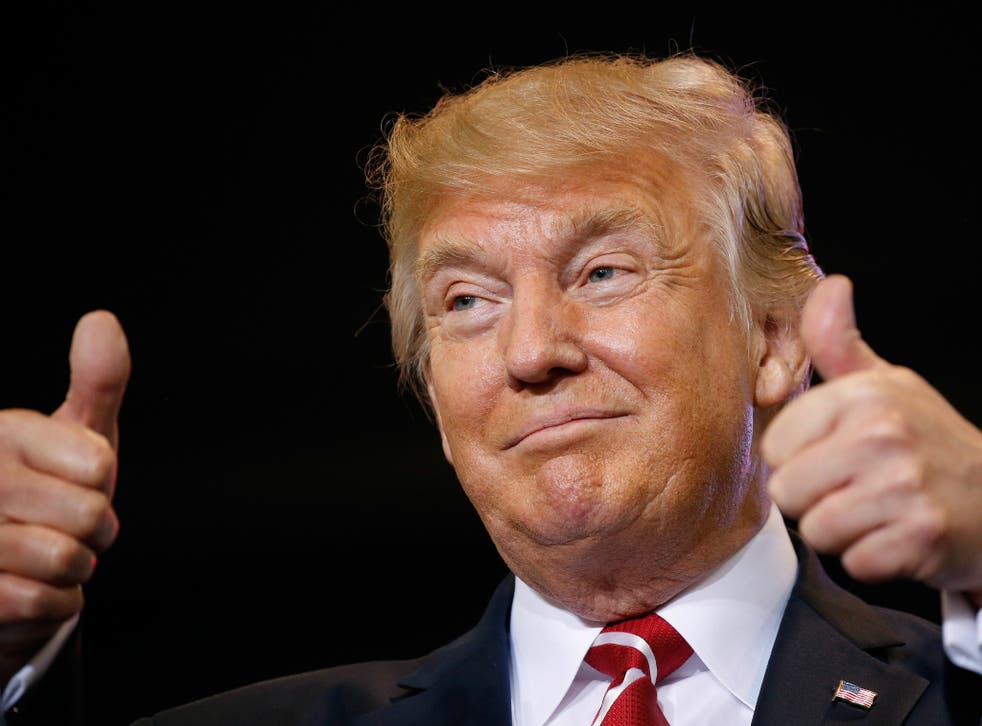 Donald Trump has begun his first speech to the United Nation's General Assembly with a plug for one of the many properties with his name on the building, just across the street.
"I actually saw great potential right across the street, to be honest with you, and it was only for the reason that the United nations was here that that turned out to be such a successful project," Mr Trump said just after thanking those attending the meeting on UN reform.
Trump World Tower sits just across 1st Avenue from the United Nations. The building towers 72 floors high, but lists 90 stories on elevator panels. The building has boasted several prominent residents since its construction finished in 2001, including New York Yankees star Derek Jeter, Kellyanne Conway, and others.
The tower has also been used for staging during filming for some episodes of Mr Trump's television show The Apprentice, which was first aired during the winter and spring of 2004. Mr Trump hosted that show franchise for 14 years before leaving to run for President.
But, while Mr Trump has boasted that he actually owns the skyscraper, a report by Bloomberg just after his election noted that his interests in the building are residual at this point.
Donald Trump's international Presidential trips

Show all 22
Bloomberg has also noted that construction in the building relied at least in part on condominium sales to individuals with ties to former Soviet republics. That included big buyers from Russia, Ukraine, and Kazakhstan, according to the sales agent who filled the tower.
Register for free to continue reading
Registration is a free and easy way to support our truly independent journalism
By registering, you will also enjoy limited access to Premium articles, exclusive newsletters, commenting, and virtual events with our leading journalists
Already have an account? sign in
Join our new commenting forum
Join thought-provoking conversations, follow other Independent readers and see their replies