Donald Trump calls for unity after Virginia shooting and hails heroism of Capitol police
'We may have our differences, but we do well in times like these to remember that everyone who serves in our capital is here because above all they love our country'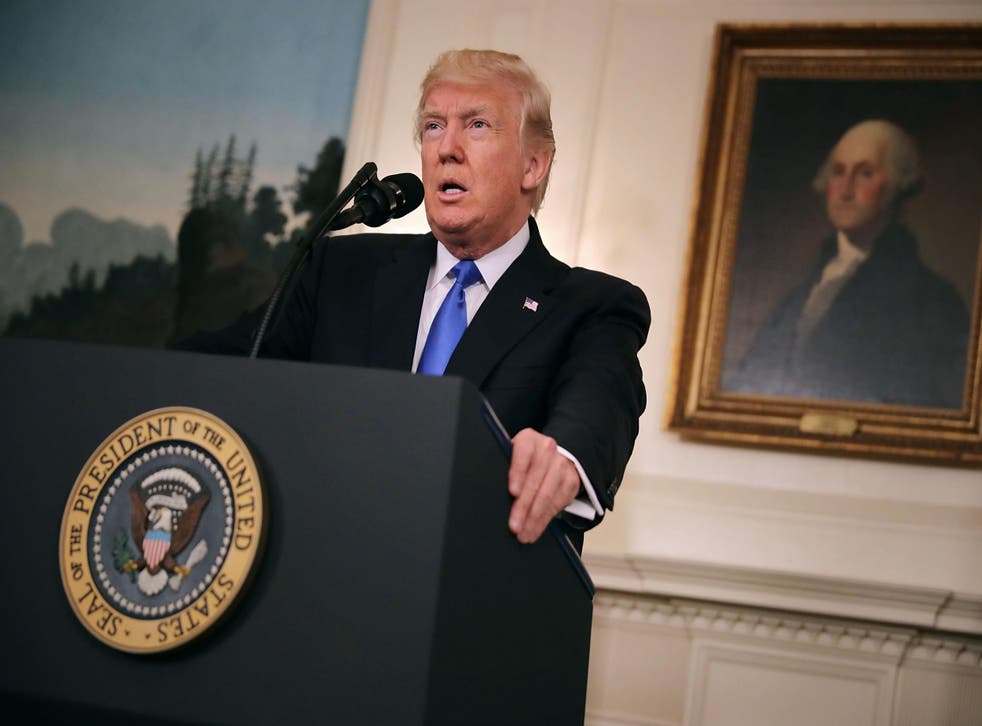 President Donald Trump has commended the heroism of the Capitol Police, first responders, and those present who acted bravely at the congressional baseball practise shooting in Virginia.
The President said that Representative Steve Scalise, a member of the leadership in the House of Representatives who was injured in the attack, is "a patriot and a fighter" who will make a full recovery from his gunshot wound. Mr Trump called for unity among Americans to work toward the common good.
"We may have our differences, but we do well in times like these to remember that everyone who serves in our capital is here because above all they love our country", Mr Trump said during televised remarks from the White House.
"We can all agree that we are blessed to be Americans", he said.
Mr Trump said during his remarks that the suspected gunman, 66-year-old James Hodgkinson, is died.
Mr Hodgkinson was from Belleville, Illinois, and reports indicate that he may have specifically targeted the group because they were Republicans.
Virginia Shooting

Show all 20
In a show of resilience, the annual congressional baseball game scheduled for the next day will still take place. The announcement that the game would still be played in spite of the shooting drew a standing ovation from members of the House of Representatives.
Mr Scalise is the first member of Congress to be shot since former Representative Gabrielle Giffords was shot in the head in Tucson. Ms Giffords survived her attack, but her wounds left her with a disability, and she later resigned from her position in the House.
The wounded Republican is expected to recover from his wounds, and was quickly taken to the hospital for surgery. Hours later, Mr Scalise had exited surgery amid reports that he would recover well. He was reportedly shot in the hip. Several other people at the baseball practice were also injured, including members of the Capitol Police force.
Join our new commenting forum
Join thought-provoking conversations, follow other Independent readers and see their replies