US plans for visas to require five years of social media history for many to access country
The State Department has not announced which countries would be targeted
Clark Mindock
New York
Thursday 04 May 2017 20:55 Comments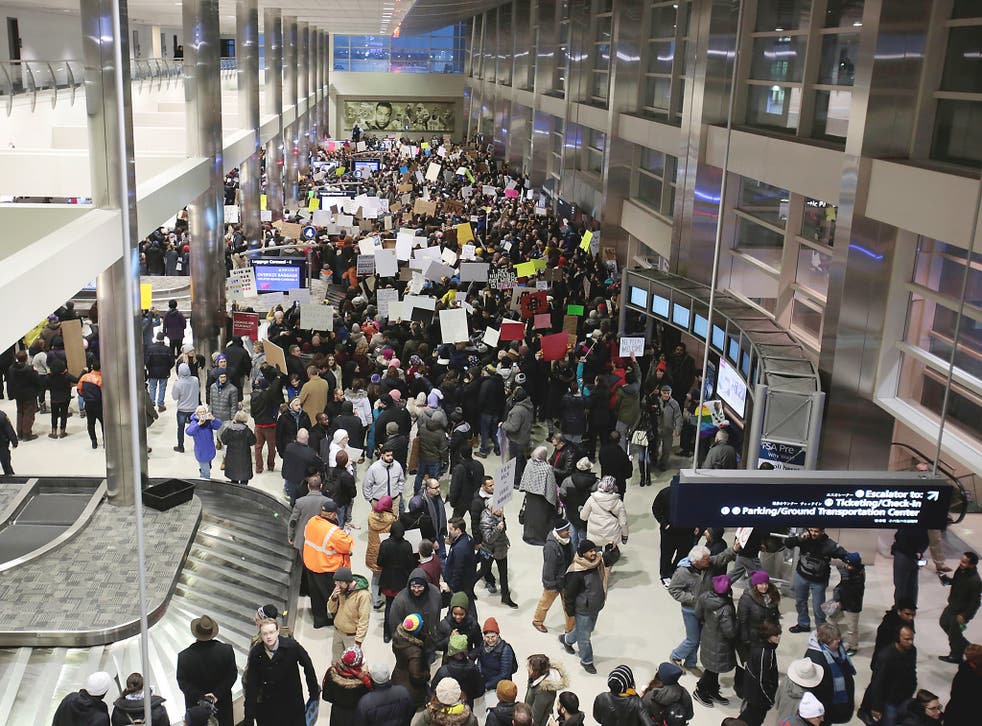 Donald Trump's administration is planning to ask people applying for visas to live and work in the US, to let officials review five years' worth of social media posts.
The State Department will also ask email addresses and phone numbers, plus 15 years' worth of work and travel history and the names and dates of birth for immediate family members
The enhanced screening questions will be part of the President 's crackdown on immigration. They would only apply to individuals who have been identified for extra security, like people who have travelled to countries and areas with known terrorist organisations.
The new policy would not ask for social media passwords or access to personal computers, though Mr Trump has called for that as recently as last month. The State Department posted the proposed new questions in the Federal Register and asked for public comments.
The new protocols would apply to roughly 65,000 people per year, which accounts for about 0.5 percent of visa applicants worldwide, according to State Department estimates. The department did not elaborate on which countries specifically would be flagged for the new standards of questioning but noted that foreign posts would get to weigh in.
Immigration lawyers and advocates say that the measures may gum up the entry process for immigrants who simply can't remember their past social media handles, for example. Plus, the new standards of review would take a lot more time with questionable merit for catching terrorists.
"The more effective tactics are the methods that we currently use to monitor terrorist organisations, not just stumbling into the terrorist who is dumb enough to post on his Facebook page 'I am going to blow something up in the United States,'" John Sandweg, a former senior official at the Department of Homeland Security, told Reuters.
Mr Trump's administration has repeatedly attempted to limit travel from individuals entering the United States from Muslim countries after having called for an outright ban on Muslim entry into the states during his campaign. Mr Trump attempted twice during his first 100 days in office to implement a travel ban but was thwarted both times by federal judges. The second ban would have barred citizens of Iran, Somalia, Sudan, Yemen, Syria and Libya.
Register for free to continue reading
Registration is a free and easy way to support our truly independent journalism
By registering, you will also enjoy limited access to Premium articles, exclusive newsletters, commenting, and virtual events with our leading journalists
Already have an account? sign in
Register for free to continue reading
Registration is a free and easy way to support our truly independent journalism
By registering, you will also enjoy limited access to Premium articles, exclusive newsletters, commenting, and virtual events with our leading journalists
Already have an account? sign in
Join our new commenting forum
Join thought-provoking conversations, follow other Independent readers and see their replies