State officials refuse to turn over voters' sensitive data to Donald Trump's election panel
The information includes partial Social Security numbers, and voter histories going back to 2006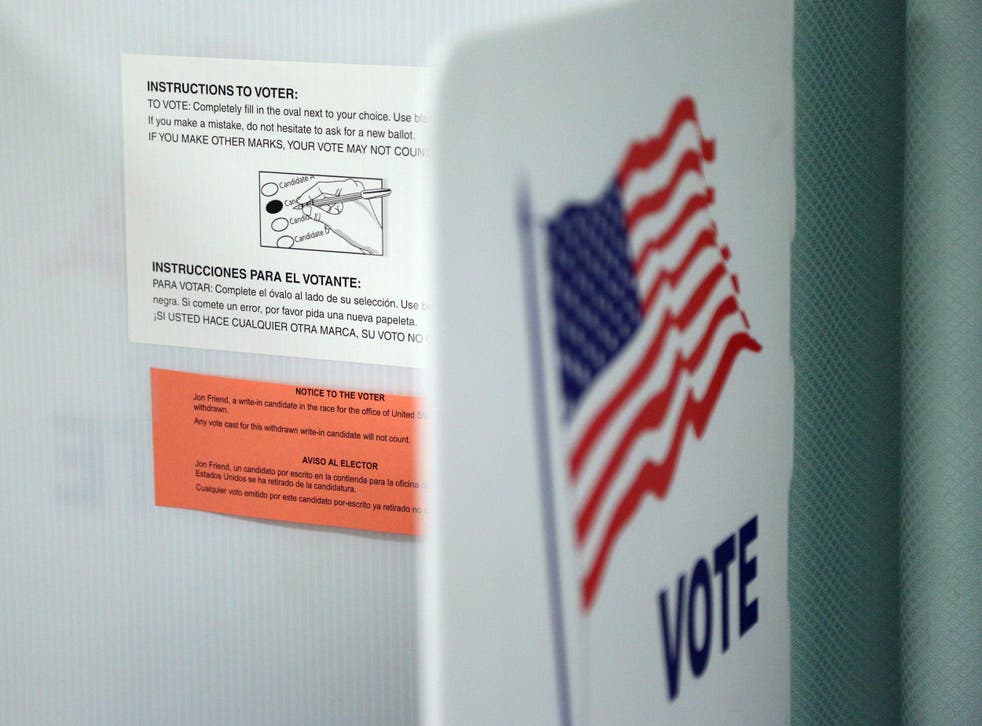 President Donald Trump is trying to compile a list of voter data from all 50 states by compiling an extensive range of information on American voting habits going back over a decade.
The President's commission on election integrity sent letters to all 50 states asking for voter names, birthdays, the last four digits of their Social Security numbers, and their voting records from 2006 until today. But, state officials from red and blue states alike are fighting back.
Officials more than 10 states, including Virginia, California, New York, and Kentucky all refused to honour the request for their voter roll data, saying they had an obligation to protect the fairness of their elections.
The White House called the refusals a "political stunt".
"At best this commission was set up as a pretext to validate Donald Trump's alternative election facts, and at worst it is a tool to commit large-scale voter suppression," Virginia Governor Terry McAuliffe, a Democrat, said.
California Secretary of State Alex Padilla argued that the request would only serve to legitimise the President's false claims that there was widespread voter fraud in the 2016 election, which Mr Trump says is why he lost the popular vote by nearly three million votes.
"I will not provide sensitive voter information to a commission that has already inaccurately passed judgement that millions of Californians voted illegally," Mr Padilla said, referring to the President's claims that Californians voted illegally en-masse. "California's participation would only serve to legitimise the false and already debunked claims of massive voter fraud by the President, Vice President, and [Kansas Secretary of State Kris] Kobach."
Donald Trump's first 100 days: in cartoons

Show all 33
Mr Kobach is heading up the President's election integrity commission.
Kentucky Secretary of State Alison Lundergan Grimes also defended her state's voting record, which favoured Mr Trump.
"Indeed, despite bipartisan objections and a lack of authority, the President has repeatedly spread the lie that three to five million illegal votes were cast in the last election," her statement read. "Kentucky will not aid a commission that is at best a waste of taxpayer money and at worst an attempt to legitimise voter suppression efforts across the country."
States are required under federal law to compile central electronic voter files, however the availability of that data varies between states. Many states make the information available, but will charge fees to entities looking to access the data. Candidates for political office will frequently use that data to begin compiling their own voter databases. Some states also have restrictions on who is eligible to access the information.
Mr Kobach has been accused of pushing voter suppression tactics in his home state, and some have noted that the attempt to get voter roll data from across the country may be the first step toward implementing similar tactics on a national level. Mr Kobach has not disclosed how he plans on using the voter data, should he get it.
There are other indicators that Mr Trump's administration and Republicans are moving to suppress voting across the country. The House Appropriations Committee has voted to defund the Election Assistance Commission, which is the sole federal agency tasked with helping states make sure that their voting machines aren't hacked - even as an investigation into Russia's meddling in the 2016 is ongoing. In addition to that, the Department of Justice has sent a letter to the states indicating that it is reviewing the "maintenance procedures in each state" of voter rolls, and how they plan on removing voters from rolls - a sign for some that the Department is encouraging voter purging by the states.
Register for free to continue reading
Registration is a free and easy way to support our truly independent journalism
By registering, you will also enjoy limited access to Premium articles, exclusive newsletters, commenting, and virtual events with our leading journalists
Already have an account? sign in
Register for free to continue reading
Registration is a free and easy way to support our truly independent journalism
By registering, you will also enjoy limited access to Premium articles, exclusive newsletters, commenting, and virtual events with our leading journalists
Already have an account? sign in
Join our new commenting forum
Join thought-provoking conversations, follow other Independent readers and see their replies