Trump's ex-wife Ivana claims she has 'direct line' to White House and suggests Melania may be jealous of her
Claims prompts scathing rebuttal from Melania Trump, whose spokeswoman says First Lady 'loves' living in Washington and is 'honored' by the role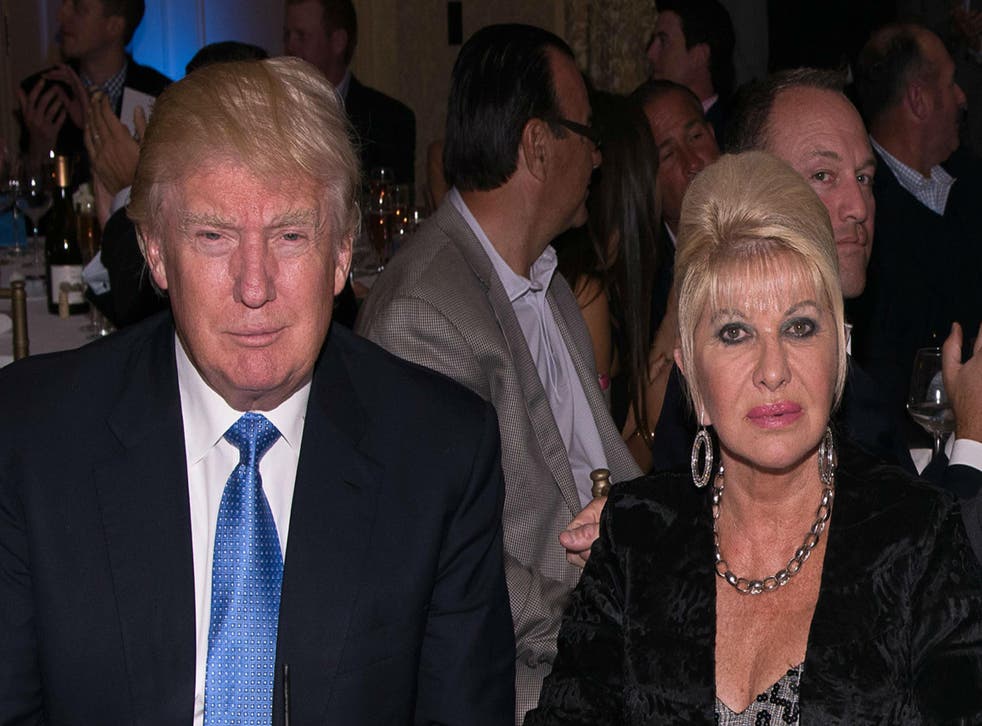 Donald Trump's ex-wife has claimed she has an active presence in the president's life, including a direct line to the White House.
In an interview on Good Morning America, Ivana Trump said she had a "direct number" to the White House and talked to Mr Trump about once every two weeks, although she said she was wary of antagonizing the president's current wife Melania.
"I don't want to cause any kind of jealousy or something like that, because I'm basically first Trump wife. OK? I'm first lady", Ivana Trump said, also suggesting that Melania Trump would chafe at the "horrible" responsibility of living in Washington.
That prompted a scathing rebuttal from Melania Trump, whose spokeswoman said the first lady "loves" living in Washington and is "honored" by the role.
"There is clearly no substance to this statement from an ex. Unfortunately only attention seeking and self-serving noise", the statement said.
President Donald Trump life in pictures

Show all 16
The White House did not respond to a question about whether Ivana Trump has access to a direct phone line.
With Melania, the president is currently on his third wife. His marriage to Ivana Trump - the mother of children Ivanka, Donald Jr and Eric, all of whom have functioned as key advisers to the president - dissolved amid Mr Trump's affair with Marla Maples, which became a staple of New York tabloids and fueled a contentious divorce.
Donald Trump 'asks ex-wife Ivana for advice about Tweeting'
"During the divorce was brutal", Ivana Trump said. "He took the divorce as a business deal and he cannot lose. He has to win".
While Ivana Trump said she had forgiven Mr Trump his transgressions with Ms Maples and discounted the idea that he is sexist, saying he "definitely respected women", she said she remained angry with Ms Maples.
Join our new commenting forum
Join thought-provoking conversations, follow other Independent readers and see their replies