Number of travellers having electronic devices searched at US border up by more than half
Practice criticised by civil liberties advocates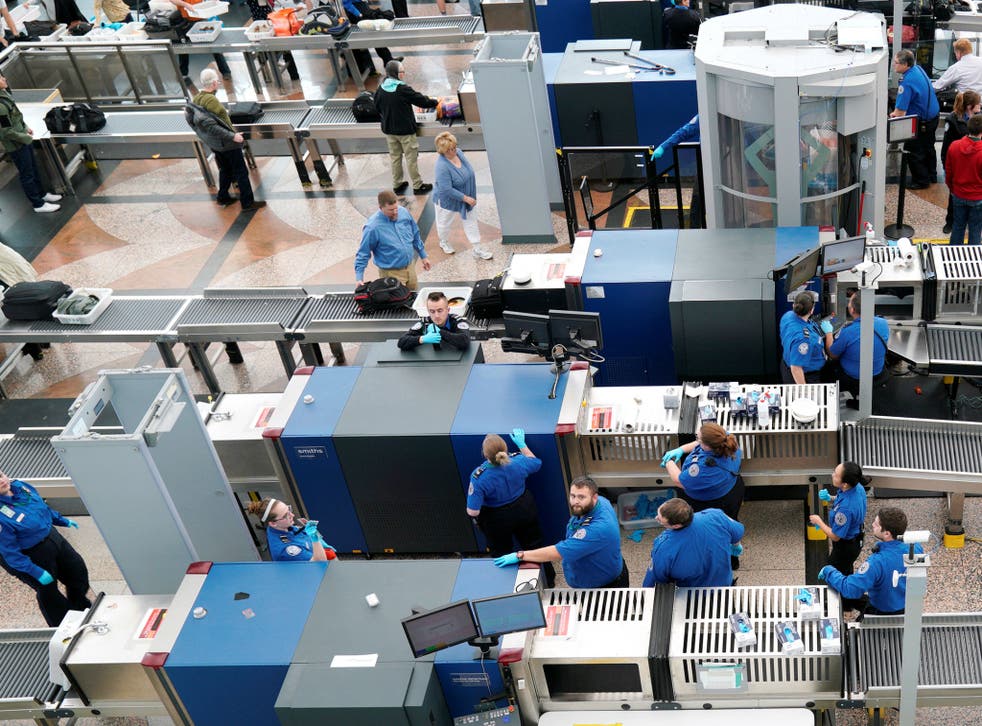 Thousands more travellers had their phones, computers and other devices searched at American airports and other border crossings last year, according to new data.
Over the last fiscal year, US Customs and Border Protection (CBP) agents conducted searches of 29,200 arriving international travellers' electronic devices.
While that represented a tiny fraction of all travellers – 0.007 per cent, according to the agency – it still marked a sharp increase of 59 per cent from the 18,400 people who had their devices searched the year prior.
"In this digital age, border searches of electronic devices are essential to enforcing the law at the US border and to protecting the American people," CBP official John Wagner said in a statement.
Mr Wagner added that the agency "is committed to preserving the civil rights and civil liberties of those we encounter, including the small number of travellers whose devices are searched" and noted it had updated its search policies with a directive that vows to "protect the rights of individuals against unreasonable search and seizure".
The policy document also notes that electronic searches "help detect evidence relating to terrorism and other national scurry matters human and bilk cash smuggling, contraband defend child pornography" as well as helping to enforce immigration law.
Protestors rally at JFK Airport against Muslim immigration ban

Show all 20
But privacy and civil liberties advocates have challenged such searches as unlawful. In 2017 the American Civil Liberties Union and the Electronic Frontier Foundation sued the government over searches conducted on 11 passengers, arguing that searches and seizures of laptops and cell phones violated the Constitution.
"The effect of searches of mobile electronic devices on individual privacy and expression can hardly be overstated. Travellers' electronic devices contain massive amounts of personal information, including messages to loved ones, private photographs of family members, opinions and expressive material, and sensitive medical, legal, and financial information," the complaint says.
Register for free to continue reading
Registration is a free and easy way to support our truly independent journalism
By registering, you will also enjoy limited access to Premium articles, exclusive newsletters, commenting, and virtual events with our leading journalists
Already have an account? sign in
Register for free to continue reading
Registration is a free and easy way to support our truly independent journalism
By registering, you will also enjoy limited access to Premium articles, exclusive newsletters, commenting, and virtual events with our leading journalists
Already have an account? sign in
Join our new commenting forum
Join thought-provoking conversations, follow other Independent readers and see their replies