US 'is no longer leader of the free world' after withdrawing from Paris Agreement, says Fareed Zakaria
Donald Trump faces widespread backlash after decision to quit climate accord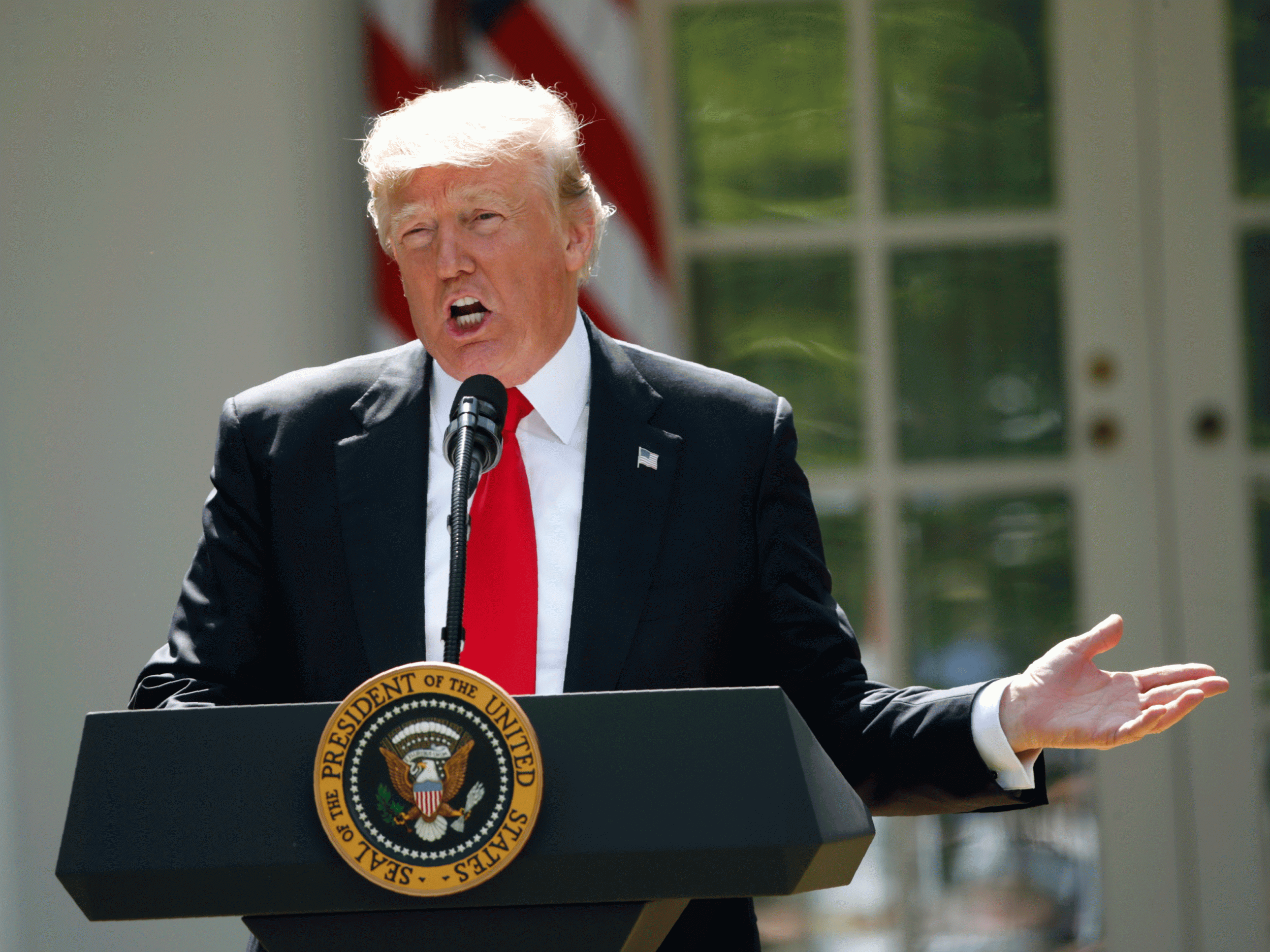 Donald Trump's decision to withdraw the US from the Paris Agreement on climate change means the US is "no longer the leader of the free world", a prominent journalist has claimed.
CNN's Fareed Zakaria said the US had "resigned" the honour by stepping away from its responsibilities to help combat global warming.
"This will be the day that the United States resigned as the leader of the free world," Mr Zakaria said.
"The irresponsibility of this act is breath-taking, because the Paris climate accords are actually extraordinarily flexible. They do not dilute American sovereignty. They allow every country to make its own plans. That's why countries that that have jealously guarded their sovereignty – like China, like Iran, like Russia – have all signed on."
Mr Zakaria dismissed claims that countries like China and India are ignoring the accords.
"Under any agreement there is going to be some cheating…but if the Chinese were not signed on to the Paris accords they would be polluting many, many times more."
Some studies suggest China is "overshooting" its targets on reducing emissions, he said.
Mr Trump's decision, announced in the White House rose garden, sparked a wave of condemnation from leaders abroad and in the US.
Former US president Barack Obama issued a statement saying: "The nations that remain in the Paris Agreement will be the nations that reap the benefits in jobs and industries created. I believe the United States of America should be at the front of the pack."
In pictures: President Donald Trump on tour

Show all 39
The leaders of France, Germany and Italy released a joint statement saying the Paris agreement was "irreversible" and constituted "a vital instrument for our planet, societies and economies".
Theresa May reportedly refused to sign the letter, leading Labour leader Jeremy Corbyn to accuse her of "subservience" to Mr Trump.
Speaking in the UK, former Democratic presidential candidate Bernie Sanders called the decision "stupid and dangerous", adding that it was "a setback for the entire planet".
"When Trump ran for president, he indicated his opinion that, despite all he scientific evidence, Trump understood, uniquely, that climate change was a 'hoax'," he said.
"It is absurd and dangerous for the president of the most powerful nation on earth to reject science."
Announcing his decision, Mr Trump said it was his "solemn duty" to withdraw the US from the agreement.
He would "begin negotiations to re-enter either the Paris accords or a really entirely new transaction," he added.
"We will start to negotiate, and we will see if we can make a deal that's fair. If we can, that's great. If we can't, that's fine."
Join our new commenting forum
Join thought-provoking conversations, follow other Independent readers and see their replies