US 'considers shooting down North Korean missiles' even if they don't pose a direct threat
Andrew Buncombe
New York
Tuesday 19 September 2017 13:47 Comments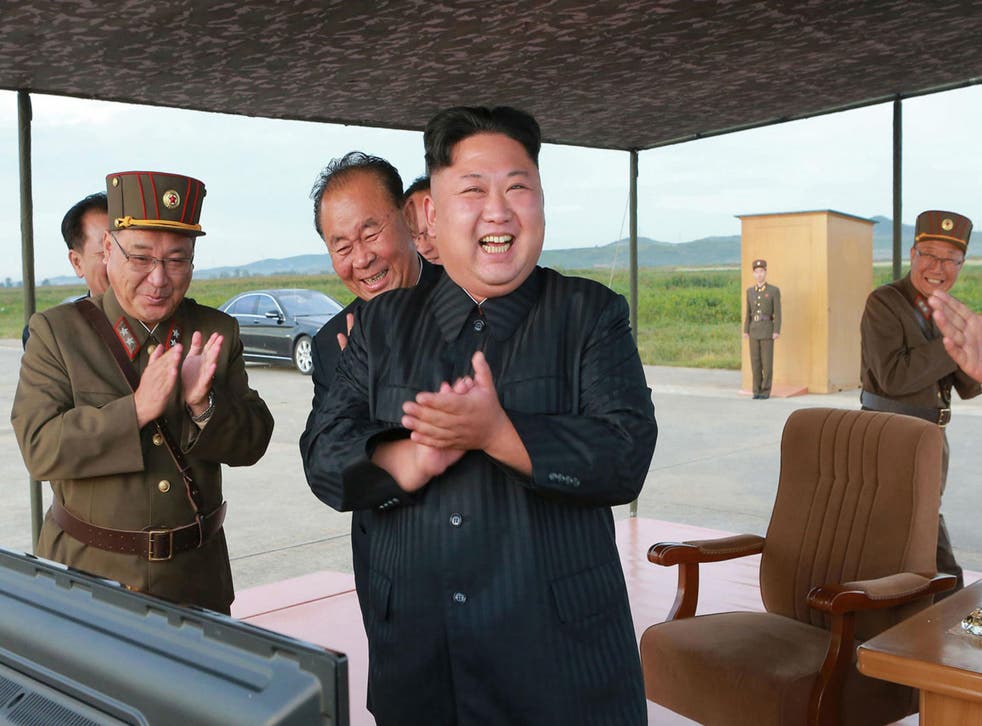 The American military is said to be considering shooting down North Korean missile - even if they do not pose a direct threat.
As North Korea continues to test a series of intercontinental missiles and payloads, and as the US continues to respond by unleashing "fire and fury", the Pentagon is said to be rethinking how to respond to such missile launches.
CNN said now the US was assessing whether Pyongyang's missile programme had progressed to the level of being such an inherent threat that the "Pentagon would recommend targeting a missile even if its trajectory did not indicate it would hit the US or its allies".
Speaking on Monday, US Defense Secretary James Mattis said that North Korea was seeking to "push the envelope" as far as they could.
Mr Mattis said that North Korea is "intentionally doing provocations that seem to press against the envelope for just how far can they push without going over some kind of a line in their minds that would make them vulnerable."
It comes as United Nations Secretary-General Antonio Guterres appealed for war with North Korea to be avoided and criticised world leaders stoking resentment over refugees for political gain, two apparent digs at President Donald Trump.
Kim Jong-un inspects weapon North Korea says is powerful hydrogen bomb

Show all 6
In his first address to the annual gathering of world leaders at the 193-member U.N. General Assembly since taking office in January, Guterres said the North Korea crisis must be solved through a political process.
"This is the time for statesmanship," said the former prime minister of Portugal. "We must not sleepwalk our way into war."
With tensions escalating over North Korea's continued nuclear and ballistic missile testing in a bid to give it the ability to target the United States with a powerful, nuclear-tipped missile, Trump has warned of U.S. military action.
The UN Security Council has unanimously imposed nine rounds of sanctions on North Korea since 2006 and Guterres appealed for the 15-member body to maintain its unity on North Korea.
Register for free to continue reading
Registration is a free and easy way to support our truly independent journalism
By registering, you will also enjoy limited access to Premium articles, exclusive newsletters, commenting, and virtual events with our leading journalists
Already have an account? sign in
Join our new commenting forum
Join thought-provoking conversations, follow other Independent readers and see their replies