US presidential debate: Donald Trump says Putin and Assad are helping in fight against Isis
The Republican candidate said he disagreed with the view of his running mate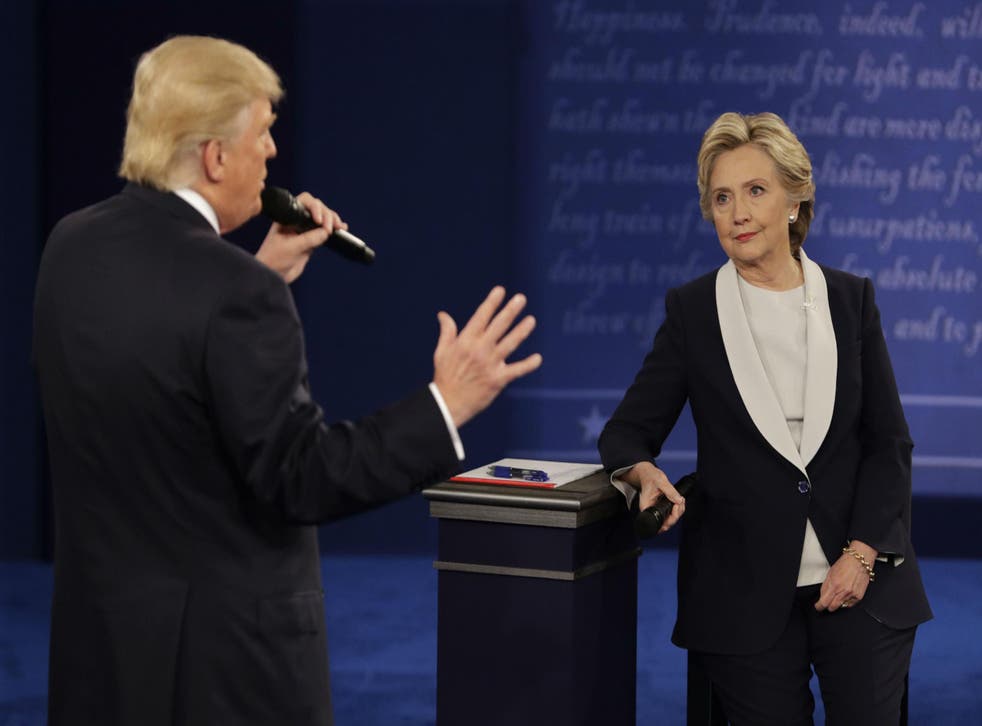 Donald Trump has blamed Hillary Clinton for what was called the "red line" in Syria, and condemned the Obama administration for what he said was a failed policy.
Asked for a solution to the situation in Syria, a crisis that has led to the deaths of up to 500,000 people and displaced up to 10m people, Mr Trump said he was not a fan of Russian president Vladimir Putin or President Bashar Assad. But he said that the two leaders were fighting Isis, as was Iran.
Ms Clinton said the president had made the comment about lines in the sand, and not her, as she had left the administration.
"But you were in contact, excuse me. Sadly, perhaps President Obama was still listening to you," said Mr Trump.
Mr Trump's vice presidential pick, Mike Pence, said last week the US should use military force if Russia keeps attacking civilians in Syria. Mr Trump said he disagreed with Mr Pence.
Ms Clinton says she would try to rein in Russia. She claimed that Russia was trying to get Mr Trump elected president.
Join our new commenting forum
Join thought-provoking conversations, follow other Independent readers and see their replies