Vermont's major new gun law blocks man 'who planned school shooting' from having a gun
The man had a diary that he titled 'Journal of an Active Shooter'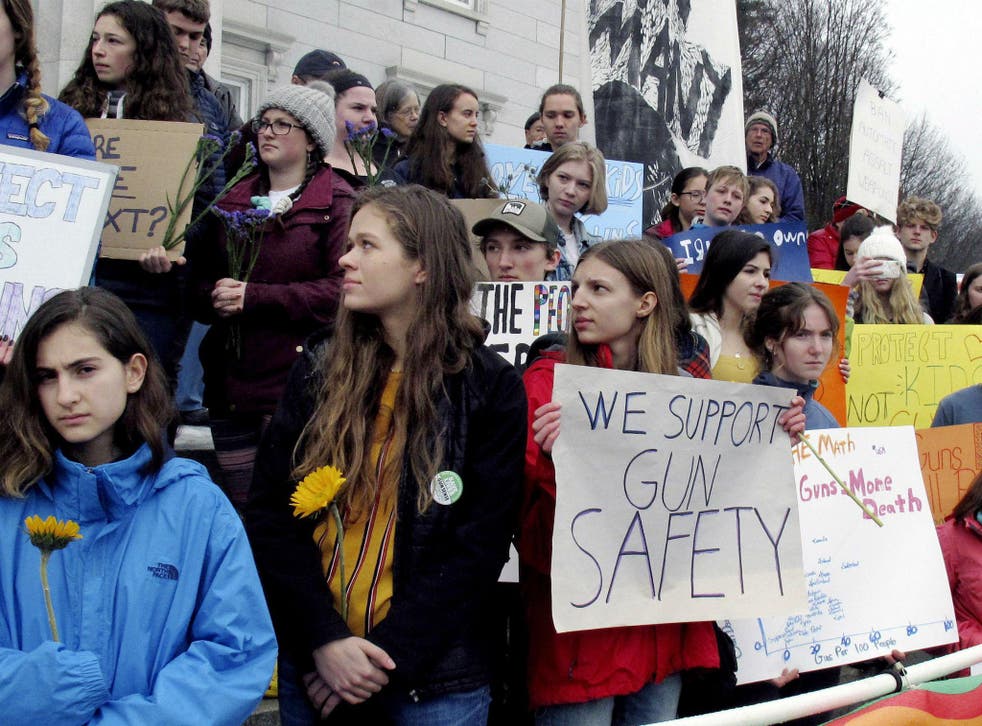 Less than a week after the Republican governor of Vermont signed the first significant gun control package in state history into law, officials have used the new restrictions to stop a school shooting plot suspect from holding on to his guns.
After Governor Phil Scott signed the package — which includes a ban on high capacity magazines, raising the age to buy a gun in the state, and a provision that makes it easier for police to remove guns from people who appear to pose a threat — a judge in the state signed a so-called extreme risk prevention order that said 18-year-old Jack Sawyer poses an extreme threat of physical harm to himself and others, and therefore cannot possess a firearm.
Prosecutors say that Mr Sawyer kept a diary with the title "Journal of an Active Shooter", and that he had created a detailed plan for a shooting at Fair Haven Union High School with the goal of killing more people than any other school shooting in American history.
Mr Scott — who has been generally well received by America's gun lobby, the National Rifle Association, before — said that he was inspired in part to sign the new gun control legislation because of Mr Sawyer's alleged plan, which was foiled two months ago.
The new laws also come in the months after the shooting at Marjory Stoneman Douglas High School in Parkland, Florida, which has resulted in an ongoing national debate about gun control and violence in the United States.
But, the Vermont Supreme Court has recently ruled that Mr Sawyer cannot be held without bail, leading to questions about whether state prosecutors will be able to go forward with charges against the 18-year-old, and whether he will be kept locked up until trial. The extreme risk order could keep him from obtaining a firearm if he is eventually released.
March for Our Lives – in pictures

Show all 13
He has been charged with aggravated attempted murder, attempted first degree murder, and aggravated assault with a weapon. The court noted that Mr Sawyer had not actually committed those crimes — just prepared to do so.
In response to those rulings, and the uncertainty around them, the community around Fair Haven Union High School is on edge.
"People are frustrated, they are nervous, they're scared," Mark Gutel, a cafe owner, told the Associated Press. "Because that's a serious crime, it was a serious threat — a credible threat."
The high school itself is ramping up security, eyeing Mr Sawyer's potential release.
When contacted for comment, School Superintendent Brooke Olsen-Farrell referred The Independent to letters she sent to students and their families, noting the increased security. The school has undergone security audits in all of its buildings, will deploy more law enforcement during school hours, will implement swipe-card access, and is restricting access to the school.
Join our new commenting forum
Join thought-provoking conversations, follow other Independent readers and see their replies