Hillary Clinton wants to review US strategy in Syria against Isis and Bashar al-Assad's 'murderous' regime
The political will to oust the Syrian President has waned since the rise of Isis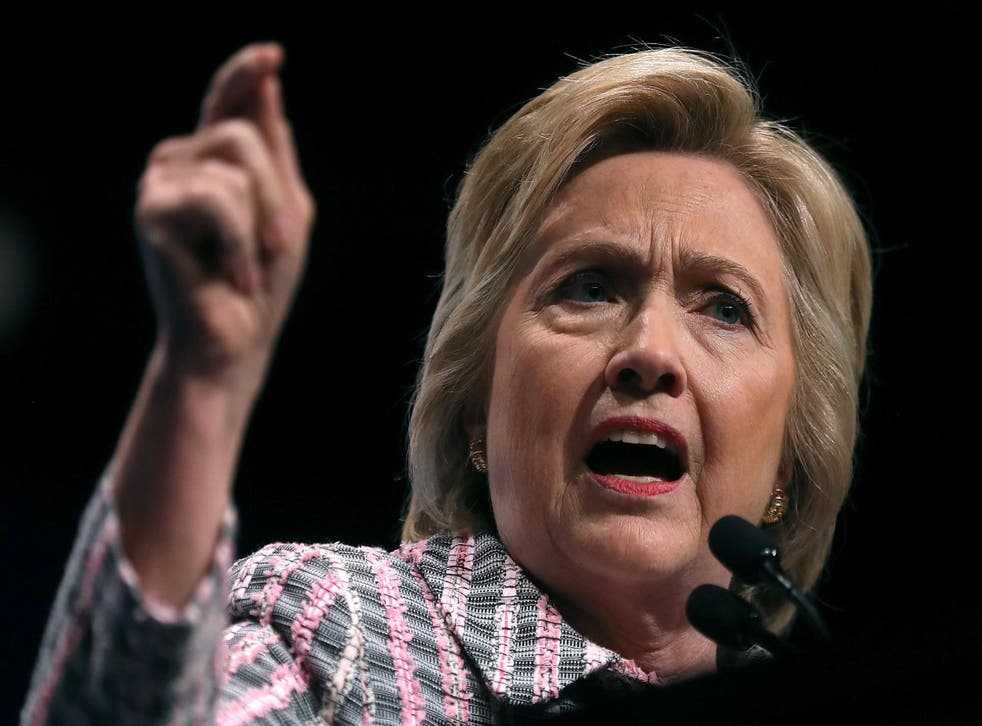 Hillary Clinton plans to order a full review of the United States' strategy in Syria as one of her first priorities if elected President.
One of her foreign policy advisers, Jeremy Bash, said she would seek to end Bashar al-Assad's "murderous" regime despite waning political will to oust the autocratic Syrian President.
He said dealing with Syria would be Ms Clinton's "first key task" if elected and she would work to get President Assad "out of there".
"A Clinton administration will not shrink from making clear to the world exactly what the Assad regime is," he told The Telegraph.
US diplomats criticise Obama's Syria policy in memo
"It is a murderous regime that violates human rights; that has violated international law; used chemical weapons against his own people; has killed hundreds of thousands of people, including tens of thousands of children."
Barack Obama, David Cameron and international allies were vocal with their criticism of the Syrian government's human rights abuses and war crimes at the start of the conflict in 2011 and the UK almost launched an intervention against Assad two years later.
But following the rise of the so-called Islamic State and links between its Syrian bases and attacks in France and Belgium, calls for the President's removal have been drowned out by a move towards co-operation in the fight against global terrorism.
In a mark of decreasing hostility, the US and Russia – Assad's staunch ally – were drawing up an agreement on bombing Jabhat al-Nusra, which has since attempted a re-brand disassociating itself from al-Qaeda.
Statements from the British government have continued to call for all perpetrators of war crimes to be held to account and for a "political settlement" in the form of a new, inclusive, government to secure long-term peace.
Echoing Angela Merkel and other European leaders, Ms Clinton has previously called for "safe zones" where displaced Syrian civilians can live without fear of attack, but methods of implementing them remain unclear.
Her campaign website also outlines policy on defeating Isis' strongholds in Syria and Iraq by intensifying the coalition air campaign, and support for Arab and Kurdish allies on the ground.
Donald Trump, her Republican adversary, has made national security and immigration a key part of his campaign to reach the White House.
He calls his approach "America first" meaning alliances and coalitions would not pass muster unless they produced a net benefit to the US, drawing rebuke from security officials after suggesting he may not defend some Nato members.
While Mr Trump has accused Ms Clinton of presiding over "death, destruction, terrorism and weakness" at the State Department, she has hit back by accusing him of "losing his cool at the slightest provocation", adding: "Imagine him in the Oval Office facing a real crisis. A man you can bait with a tweet is not a man we can trust with nuclear weapons."
American voters will go to the polls on 8 November to elect the next President.
Join our new commenting forum
Join thought-provoking conversations, follow other Independent readers and see their replies