Former CIA chief: Nuclear war with Russia, biological weapons and climate change 'only' existential threats to US
'We tend to focus on the immediate, not the longer term,' says Michael Morell 
Tom Embury-Dennis
Friday 27 October 2017 12:33 Comments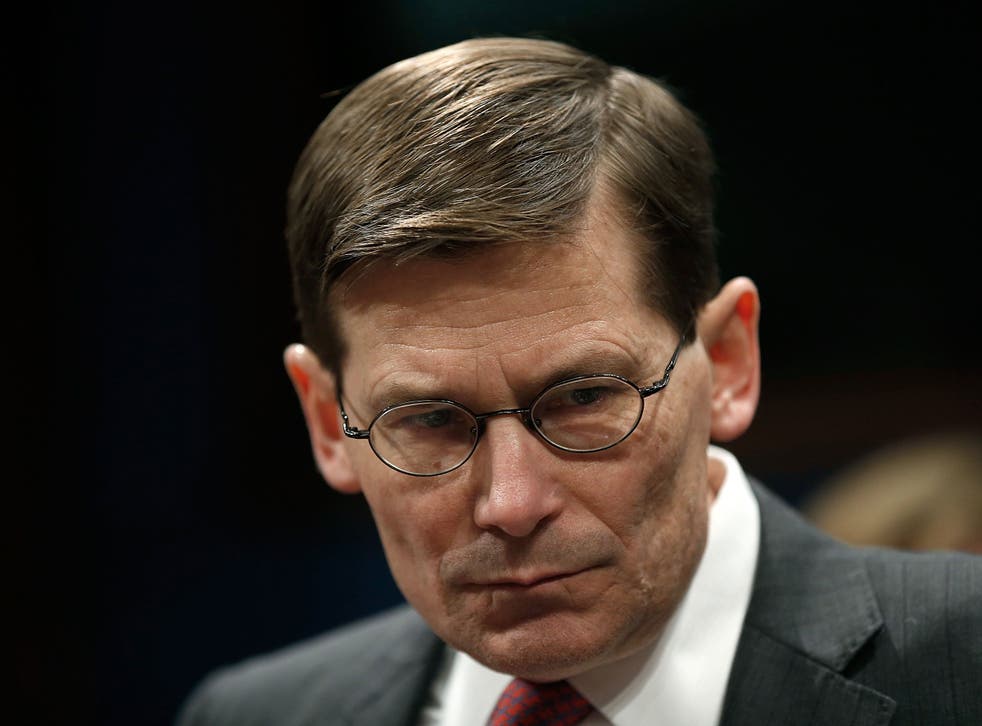 Nuclear war with Russia, a biological weapons attack and climate change are the "only three" existential threats to America, a former CIA director has claimed.
Michael Morell, who served as acting chief of the foreign intelligence service between November 2012 to March 2013, warned the US was failing to pay attention to longer term issues.
Nuclear exchange with Russia was still a threat that had the capacity to "destroy" the country, the 59-year-old told the politics podcast Pod Save the World.
"The second is a naturally occurring or manmade biological agent that kills 60 to 70 per cent of the population," he said. "We don't spend enough time on that."
"And then the third, and some people may laugh at this but it's absolutely true, is climate change. It's an existential threat to the United States of America and if you don't believe me look at Puerto Rico. This is an existential threat to us and obviously we're not paying enough attention."
He added: "We tend to focus on the immediate, not the longer term."
Climate change might be worse than thought after scientists find major mistake in water temperature readings
The warning comes as Donald Trump and his administration have expressed widespread scepticism over climate change and attempted to rescind regulations that limit US emissions.
The US leader has also threatened to pull the US out of the Paris climate agreement.
Despite these existential threats, Mr Morell said the thing that actually worried him the most was the "politics is my own country" and the failure of its leadership to "make compromises that advance our economy and our society".
10 photographs to show to anyone who doesn't believe in climate change

Show all 10
In what could be seen as a veiled attack on Mr Trump's presidency, the intelligence analyst said it had recently "gotten worse" without any end in sight.
"That scares the hell out of me," he added.
Mr Morell, who served under Barack Obama said "terrorist with nuclear weapons" were also something that should concern Americans.
"We know that al-Qaeda tried to get its hand on nuclear weapons and we know that Isis talked about getting their hands on nuclear weapons and there is absolutely no doubt that if a terrorist group did there would be nothing to deter them," he said.
Register for free to continue reading
Registration is a free and easy way to support our truly independent journalism
By registering, you will also enjoy limited access to Premium articles, exclusive newsletters, commenting, and virtual events with our leading journalists
Already have an account? sign in
Join our new commenting forum
Join thought-provoking conversations, follow other Independent readers and see their replies