US scientists fear America under Donald Trump will become like a totalitarian regime
'When officials use the phrase 'alternative facts' without embarrassment, we know there's a problem,' says top scientist
Ian Johnston
Boston
Thursday 16 February 2017 16:25 Comments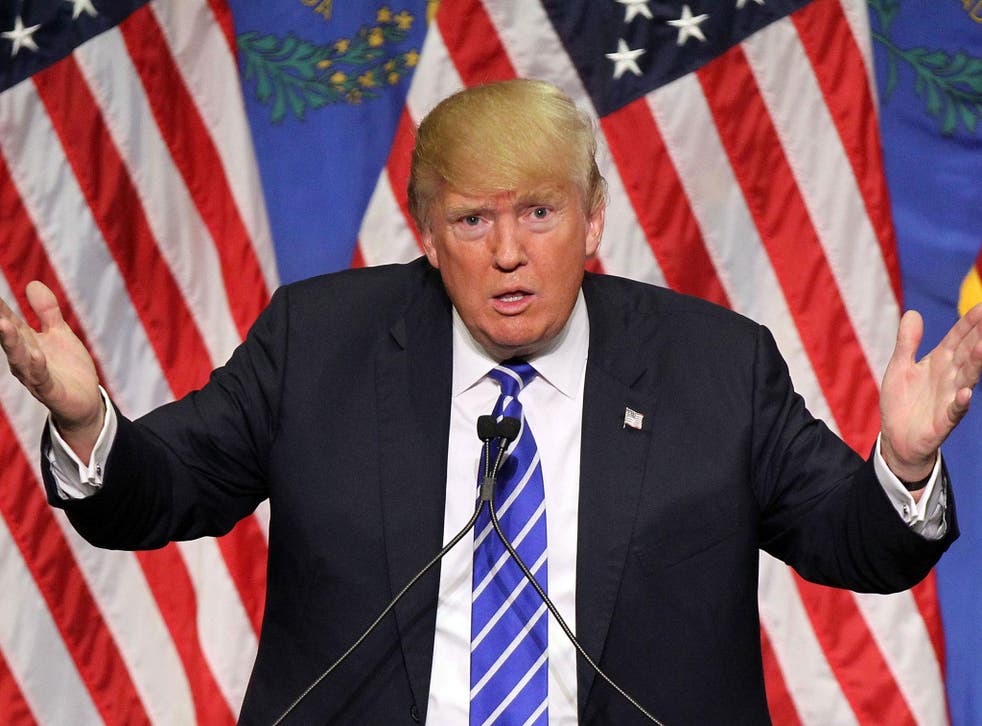 Scientists fear the United States under Donald Trump could become like the Soviet Union, in which the prevailing political ideology was so powerful that scientists were unable to contradict it with hard evidence.
Speaking at the beginning of the American Association for the Advancement of Science's annual meeting in Boston, its president, Professor Barbara Schaal, and chief executive, Dr Rush Holt, both expressed concern about the use of the phrase "alternative facts" by Trump administration officials.
Professor Schaal also criticised the proposed hardline immigration ban on seven Muslim-majority countries, saying it would damage vital collaboration between scientists.
She said people should protest if the President, who has described global warming as a hoax and appointed a string of sceptics to key positions in his cabinet, cut government climate science projects.
But becoming overly political would be a mistake, she added, as it would allow science to be discounted.
In totalitarian regimes like the former Soviet Union and North Korea, academics have been unable to go against the prevailing political orthodoxy.
And Dr Holt said the situation in the US was leading some scientists to fear the same could happen there.
"When officials use the phrase 'alternative facts' without embarrassment, we know there's a problem," he said.
"I've actually heard scientists recently, talking about the need to defend the conditions in which science will thrive … they brought up the subject of Soviet agriculture, where scientists were led to believe things that just weren't so for political reasons.
The controversial orders Donald Trump has already issued

Show all 9
"I've seen it in Burma as well, where wishful thinking about how plants should grow or or how fertilisers should work has contaminated the study of how plants actually grow and fertiliser actually works.
"Looking at the philosophy of science is not idle ivory tower thinking, it's very important."
He said the usual complaints from scientists were about a lack of funding, but this had recently changed.
"What I hear now are concerns that are an extension of what I would call an ongoing trend that goes back many years or decades, where ideology and ideological assertions have been crowding out evidence in public and private debates and in policymaking," Dr Holt said.
"It's reached a point where people are truly troubled by what this means for the practice of science and the ability of science to bring its benefits to the population at large."
He said the March for Science – a series of protests planned to take place in April across the US and the world – in response to Mr Trump's election, was a sign of the concern about "defending the process of science".
The event appeared to be gathering considerable support, Dr Holt said. "The T-shirts are selling fast, I'm told."
Hitting out at Trump's ban on immigration into the US from countries like Iran, Libya, Syria and Sudan, Professor Schaal said: "In order for science to flourish we need to have a great deal of communication between governments and scientists and across borders.
"The US has been extraordinarily privileged to have many, many international scientists.
"Anything that restricts that flow of individuals is of great concern."
She added that the Trump administration's moves to prevent some US government scientists – including those working at the Environmental Protection Agency – from speaking out publicly about their work had been "very chilling".
"We're also worried about the use of evidence in making policy. The fact there could be a conversation about alternative facts is deeply concerning. We need to base policy on facts," she said.
"This kind of conversation where evidence is discarded, where it is modified, where it's discounted, is very, very concerning."
Asked what scientists should do if the Trump administration cut government programmes about climate change, Professor Schaal said: "I think protest."
But she added: "This is a very difficult situation … we are butting right up against a political concern.
"It is critical that we be very firm about the state of science and the importance of climate science, but not get to the point where we are overly political."
Register for free to continue reading
Registration is a free and easy way to support our truly independent journalism
By registering, you will also enjoy limited access to Premium articles, exclusive newsletters, commenting, and virtual events with our leading journalists
Already have an account? sign in
Join our new commenting forum
Join thought-provoking conversations, follow other Independent readers and see their replies