US soldiers say they're ordered to ignore Afghan soldiers who sexually abuse young boys
'At night we can hear them screaming, but we're not allowed to do anything about it'
Justin Carissimo
Monday 21 September 2015 21:57 Comments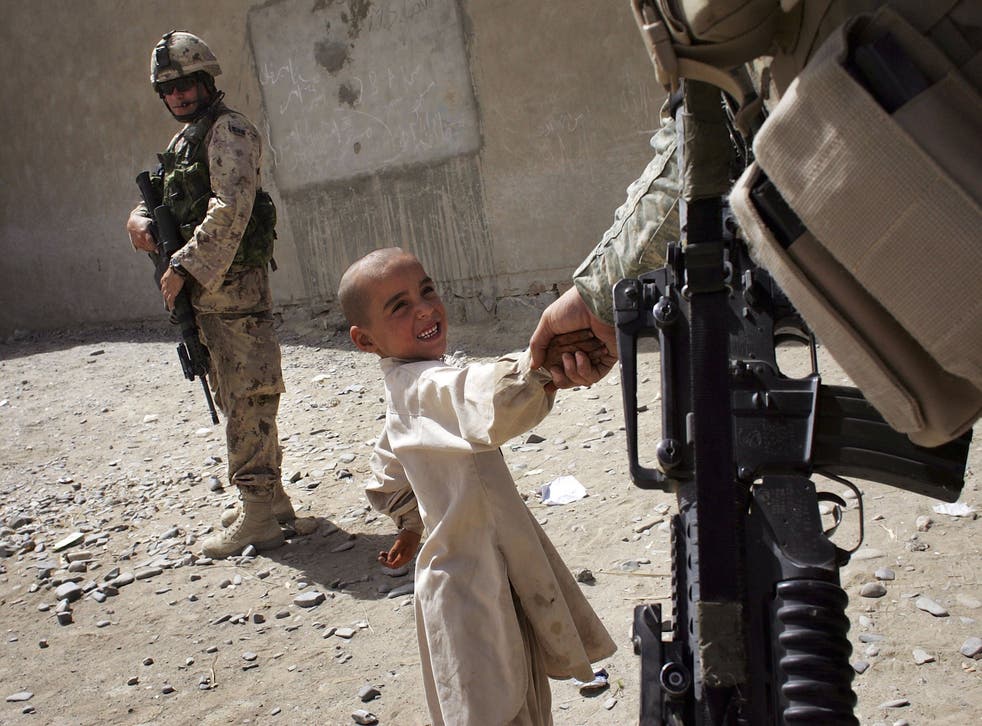 The last time Lance Corporal Gregory Buckley Jr spoke to his father, the Marine told him in 2012 that he could hear Afghan police sexually abusing children.
"At night we can hear them screaming, but we're not allowed to do anything about it," George Buckley Sr told the New York Times. "My son said that his officers told him to look the other way because it's their culture."
George urged his son to tell his commanders but the young corporal would be murdered in his bunk later that night in southern Afghanistan.
American soldiers have been instructed not to interfere with what is known as bacha bazi — the literal translation of "boy play."
Radhika Coomaraswamy, the former United Nations Special Representative for Children and Armed Conflict, was the first international figures to speak out against the practice of Afghan soldiers molesting young boys.
"As I said, because it's taboo, no one will talk to me about it directly, so what we need is the evidence… And the only way to stop bacha bazi is if you prosecute the people who commit the crime, and that's what we need, because the laws are there in the books against this practice," she told PBS Frontline in 2006.
Dan Quinn, a former Special Forces captain, told the Times that he beat a militia commander for chaining a young boy to his bed, whom he used as a sex slave.
"The reason we were here is because we heard the terrible things the Taliban were doing to people, how they were taking away human rights. But we were putting people into power who would do things that were worse than the Taliban did — that was something village elders voiced to me," he said.
The non-interventionist policy of US forces seeks to maintain respect between the US and local Afghan police. Acting out against theses policy may even get you discharged, as Charles Martland knows all too well.
In August, the decorated Green Beret was kicked out of the US Special Forces for slamming and roughing up Adbul Rahman, an Afghan commander who allegedly admit and laughed about raping a 12-year-old boy, Fox News reported.
Mr Buckley's father is reportedly still haunted by the idea that the killing occurred because of the sexual abuse by an American ally.
"As far as the young boys are concerned, the Marines are allowing it to happen and so they're guilty by association. They don't know our Marines are sick to their stomachs."
Register for free to continue reading
Registration is a free and easy way to support our truly independent journalism
By registering, you will also enjoy limited access to Premium articles, exclusive newsletters, commenting, and virtual events with our leading journalists
Already have an account? sign in
Join our new commenting forum
Join thought-provoking conversations, follow other Independent readers and see their replies