Valerie Jarrett: Barack Obama's senior advisor leaked details of Hillary Clinton email controversy to press, claims media report
Andrew Buncombe
Sunday 15 March 2015 15:59 Comments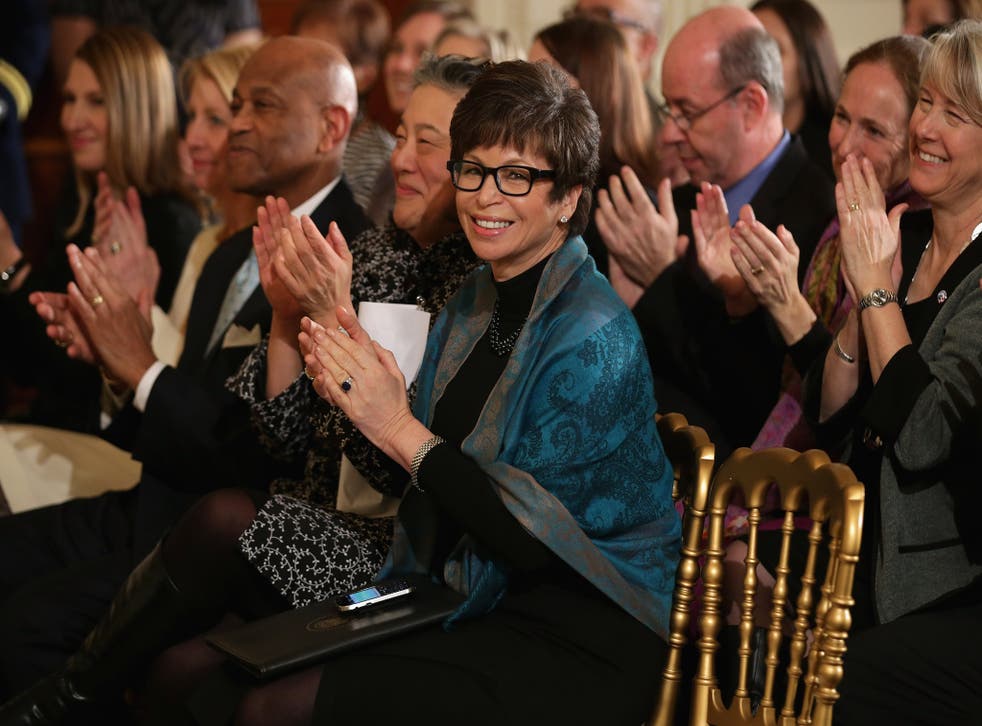 A senior adviser to President Barack Obama is at the centre of intrigue and controversy after it was reported that she had revealed to the media details of Hillary Clinton's use of a private email address for official business.
The New York Post claimed that Valerie Jarrett, senior adviser to Mr Obama, had leaked the details of Mrs Clinton's controversial use of the private email address for State Department business as part of a broader effort to undermine her chances of becoming president.
"The Obamas are out to get us any way they can," former president Bill Clinton reportedly told a friend quoted by the paper.
There has been no comment from Ms Jarrett, 58, about the claims. The White House did not respond to inquiries about the issue on Sunday.
Mrs Clinton has been at the centre of a no small political drama since it was revealed she had exclusively used a private email address while she was US Secretary of State. Some have claimed her actions may have broken guidelines and carried security risks.
Last week, as the media storm about the emails failed to abate, she held a press conference at which she insisted she had broken no rules but that, with hindsight, it would have been better for her to have used two separate email accounts - one for private matters and the other for work.
The paper claimed that Mr Obama and his inner circle are opposed to Mrs Clinton's candidacy.
"With Obama's approval, Valerie has been holding secret meetings with Martin O'Malley [the former Democratic governor of Maryland] and [Massachusetts Sen.] Elizabeth Warren," a source told the newspaper. "She's promised O'Malley and Warren the full support of the White House if they will challenge Hillary for the presidential nomination."
Register for free to continue reading
Registration is a free and easy way to support our truly independent journalism
By registering, you will also enjoy limited access to Premium articles, exclusive newsletters, commenting, and virtual events with our leading journalists
Already have an account? sign in
Join our new commenting forum
Join thought-provoking conversations, follow other Independent readers and see their replies