Foreign buyers to pay extra 15% property tax in Vancouver to stop soaring house prices
Vancouver premier says she wants to make the housing market fairer for Canadians, while British economist says a similar move would not work for London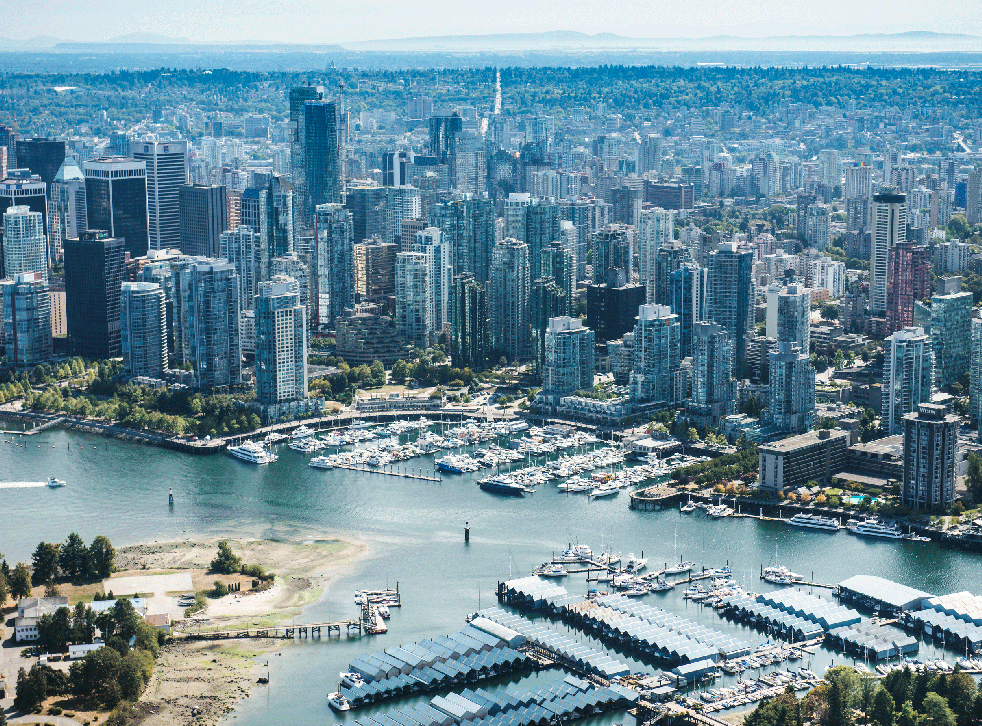 Foreigners wishing to buy a property in Vancouver will pay an extra 15 per cent tax as Canadian authorities seek to control soaring house prices in the area.
A significant extra tax will be placed on house buyers who are not Canadian citizens or permanent residents in a bid to "cool" a market which has become one of the most unaffordable in the country.
Christy Clark, the premier of British Columbia, said limiting demand – rather than simply increasing supply – was an important way of making the housing market fairer.
"I want to keep home ownership within the grasp of the middle class in British Columbia," she said according to the Globe and Mail.
The extra charge means that a $2m (£1.1m) property in the region, which is the average price for a detached house, would net an additional $300,000 in taxes. It is hoped the measure will deter casual non-Canadian buyers.
The move came after the government tracked the residential real estate transactions over four weeks in June and July in the region. It found foreign citizens who were not permanent residents had bought more than a billion dollars' worth of property.
The Bank of Canada's governor, Stephen Poloz, had also recently warned that foreign ownership of properties was contributing to an indefensible rise in house prices.
The world's least affordable cities for housing

Show all 10
Meanwhile Douglas Porter, the chief economist at the Bank of Montreal, said Vancouver's measures were "a very reasonable step" that ought to be brought to Ontario.
"I do believe it's an issue in Toronto. I think it's more of an issue than many analysts realise and fully comprehend," he said.
And if other Canadian cities did not take similar action, they could expect wealthy foreign buyers to move their attention away from Vancouver and to them instead, thereby transferring the problem, added analysts.
But Christine Whitehead, professor emeritus in Housing Economics at the London School of Economics, said she sympathised with Vancouver's new measures but a similar move would not be beneficial – or even possible – in London's infamously overpriced property market.
"This has been a problem in Vancouver for 30 years, because it is basically a Chinese city. It is a political thing because Vancouvians quite reasonably feel that 'we can't go on like this'," she told The Independent.
"But the interesting thing about Vancouver is they're not doing it as a state policy but as a city policy. London doesn't have that sort of power.
"And there are enormous questions on how you would define it. During the election campaign for the mayor, it was London for Londoners – that raises questions of discrimination of where that ends."
Professor Whitehead added that house-building after the financial crisis had largely been driven by demand from foreign buyers, and discouraging such buyers in the future would simply see fewer newbuilds go up.
"What I would argue is that we ought to see how well we can understand the response to the changes in stamp duty and capital gains tax which have been put in place this year," she said.
"What we need is a lot more houses, especially in the private rented sector. A lot more flats, a lot more ideas about ways of doing things."
London remains the second most expensive city in the world to live and rent in after Monaco, according to the Global Property Guide. For comparison, Toronto is listed in 24th position as the first Canadian city, with house prices in the country's 11 major cities having risen by 5.64 per cent during 2015.
Meanwhile, house prices in the Outer Metropolitan Area around London have risen by 11.9 per cent in 2016 so far, followed by inner London (11.2 per cent), the south east (eight per cent), south west (5.5 per cent) and East Anglia (5.4 per cent).
The north west of England barely increased (0.2 per cent), while northern England and Scotland actually saw a slight decline in the first quarter of 2016.
Join our new commenting forum
Join thought-provoking conversations, follow other Independent readers and see their replies