Vaping-related illness kills man in seventh death linked to e-cigarettes
'Any use poses a possible risk to the health of the lungs,' users warned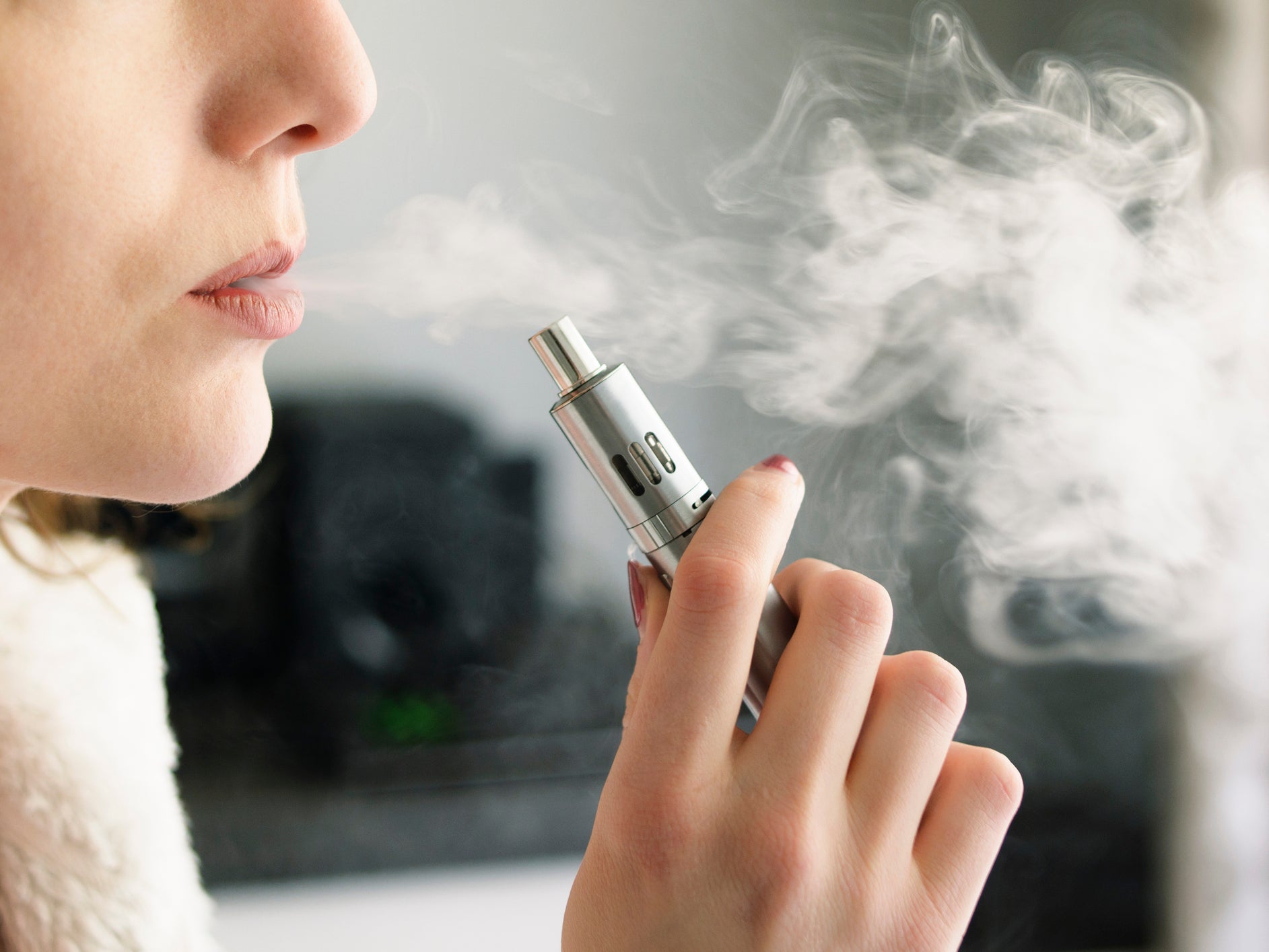 A man from California is the seventh person to die from a suspected vaping-related illness in the US, reports say.
The man, in his 40s, had been ill for a number of weeks before he succumbed to a "severe pulmonary injury associated with vaping", according to Tulare Country public health officer Dr Karen Haught.
US media cited Dr Haught as saying: "Any use of e-cigarettes poses a possible risk to the health of the lungs and can potentially cause severe lung injury that may even lead to death. Long-term effects of vaping on health are unknown."
The victim was also reported to have had other health problems.
California's public health department has identified 70 possible cases of acute lung disease in people who use vapes, the Los Angeles Times reported.
World news in pictures
Show all 50
Last week, health officials in Kansas pleaded with residents there to stop vaping and to dissuade their loved ones from using vapes, after the death of a sixth US victim.
Kansas' health department said at the time: "The national investigation has not identified any specific vaping or e-cigarette products linked to all cases. Many patients report using products with liquids that contain cannabinoid products, such as tetrahydrocannabinol [THC, the intoxicating active ingredient in cannabis]."
Nationwide, hundreds of potential cases in 33 states have been identified.
No single ingredient, device or additive has been identified as the killer. Most patients have said they vaped products containing THC, while others said they vaped only nicotine and more still consumed both THC and nicotine.
E-cigarette vapour contains small flavour-carrying particles. Some early-stage laboratory and animal studies suggest they can damage blood vessels, the lungs and airway, but further research is needed.
Even less is known about the contents of THC oils and how those substances behave when heated.
Join our commenting forum
Join thought-provoking conversations, follow other Independent readers and see their replies