Mystery vaping illness linked to sixth death
'If you or a loved one vapes, please stop,' says top Kansas health official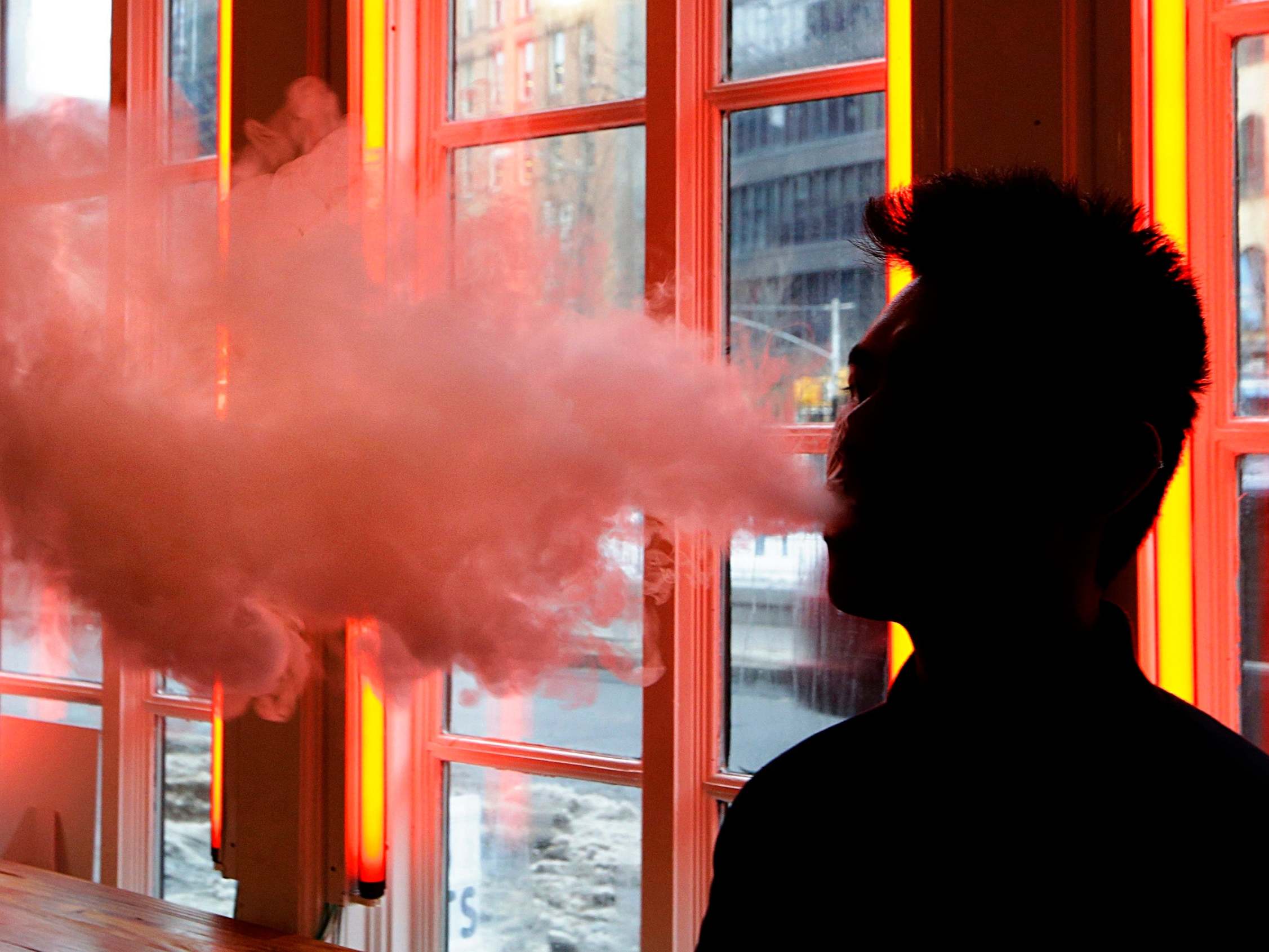 A sixth person has died to an unknown illness apparently linked to vaping, according to health officials.
Authorities in Kansas said they were the first person to die in the state and had a history of underlying health problems.
The victim, aged in their 50s, had symptoms that "progressed rapidly" after they were admitted to hospital, the Kansas health and environment department said.
In a statement, the department added: "The national investigation has not identified any specific vaping or e-cigarette products linked to all cases. Many patients report using products with liquids that contain cannabinoid products, such as tetrahydrocannabinol [THC, cannabis' intoxicating active ingredient].
"Kansas does not have detailed information on what types of products were used by the deceased."
There have been six reports of illnesses linked to vaping in Kansas so far, with three confirmed or probable.
World news in pictures
Show all 50
The state's health chief, Dr Lee Norman, said in the statement that it was "time to stop vaping".
He added: "If you or a loved one is vaping, please stop. The recent deaths across our country, combined with hundreds of reported lung injury cases continue to intensify.
"I'm extremely alarmed for the health and safety of Kansans who are using vaping products and urge them to stop until we can determine the cause of vaping related lung injuries and death."
US health officials investigating the possible causes of the outbreak have identified some 450 possible cases in 33 states.
Patients are coming into hospitals with cough, chest pain, shortness of breath, fatigue and vomiting.
Many of the reports involve life-threatening illnesses in previously healthy people. Many patients received oxygen and some needed to be put on breathing machines before they recovered. Antibiotics did not help, and it is not yet clear whether steroid drugs boosted recovery.
No single device, ingredient or additive has been identified as the culprit. Most of the patients said they vaped products containing THC, the high-producing ingredient in marijuana. Others said they vaped only nicotine and more still consumed both THC and nicotine.
E-cigarette vapour contains tiny particles that carry flavour. Some early-stage laboratory and animal studies suggest these can damage the lungs, airways and blood vessels, but more research is needed to better understand how human bodies react to them.
Much less is known about the contents of THC oils and how those chemicals behave when heated.
"I wouldn't rule anything out at this point because we know so little," said Dr David Christiani, of Harvard TH Chan School of Public Health.
Additional reporting by AP
Join our commenting forum
Join thought-provoking conversations, follow other Independent readers and see their replies