Venezuela's water system is collapsing as a million people exposed to contaminated supply
Basic state infrastructure crumbling in beleaguered South American country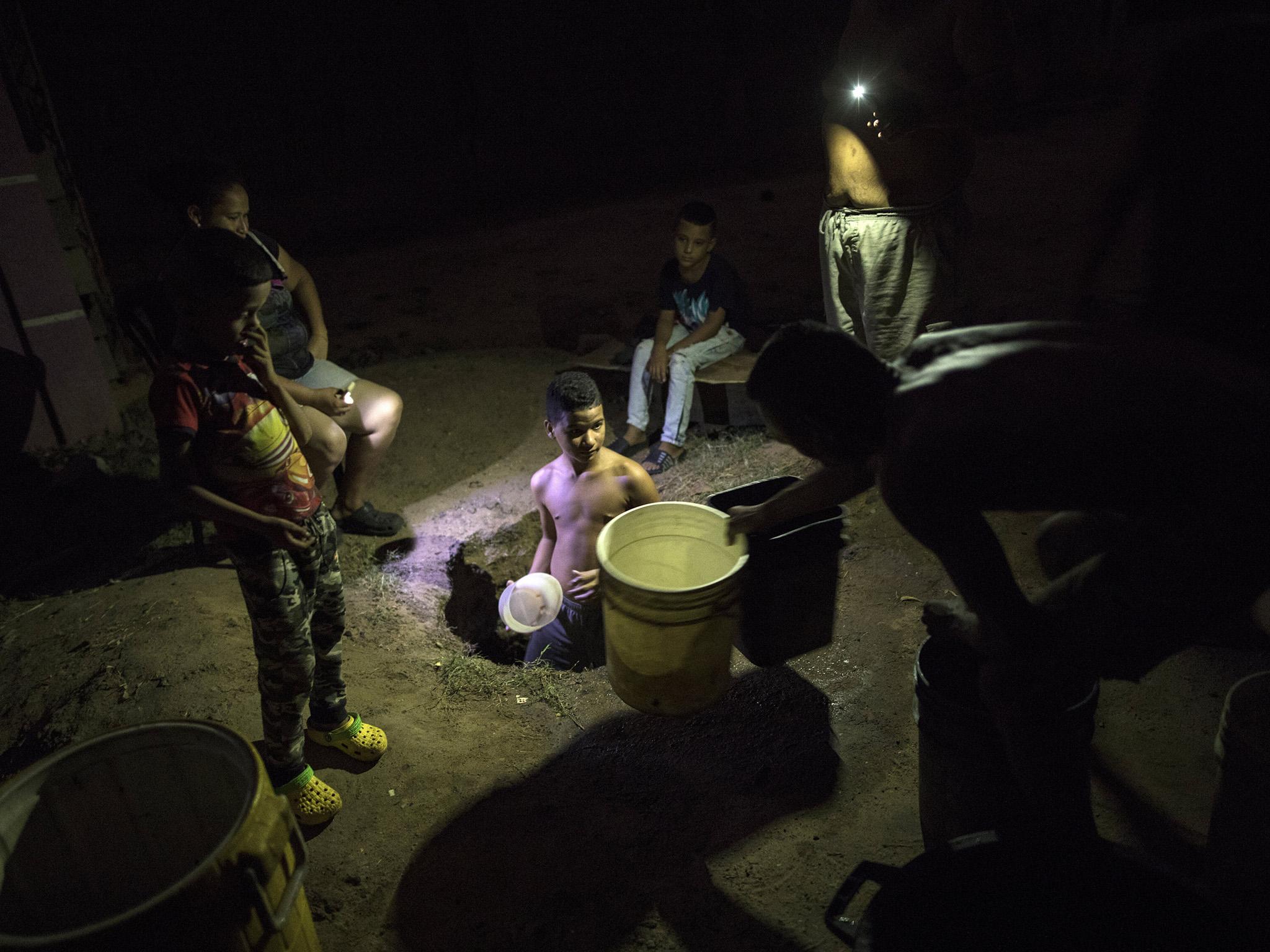 The brick shack on the outskirts of Venezuela's capital is crowded with tubs, jugs and buckets. The water they hold must last the family of eight for a week — but it's not enough for frequent washing or flushing, so the kitchen is filled with greasy pots and the house smells of stale urine.
And none of the water is treated, making diarrhoea and vomit a regular occurrence.
"We practically live in the bathroom," said the mother of the family, Yarelis Pinto. Her pregnant daughter, Yarielys, sat nearby, pale and listless, recovering from her latest bout of diarrhoea just one month away from childbirth.
In Venezuela, a crumbling economy and the collapse of even basic state infrastructure means water comes irregularly — and drinking it is an increasingly risky gamble. Venezuela's current rate of infant mortality from diarrhoea, which is closely related to water quality, is six times higher than 15 years ago, according to the World Health Organisation.
But the government stopped releasing official public health data years ago.
Venezuelans make art from banknotes in bid to give them value
Show all 13
So The New York Times commissioned researchers from the Universidad Central de Venezuela to re-create the water quality study they had conducted regularly for the water utility in Caracas from 1992 until 1999.
The scientists found that about 1 million residents were exposed to contaminated supplies. This puts them at risk of contracting waterborne viruses that could sicken them and threatens the lives of children and the most vulnerable.
"This is a potential epidemic," said Jose Maria De Viana, who headed Caracas' water utility, Hidrocapital, until 1999. "It's very serious. It's unacceptable."
This should have required Hidrocapital to issue a sanitation alert, according to the utility's own internal regulations. But Venezuela's government has not issued any alerts at least since President Nicolas Maduro's Socialist Party took power 20 years ago.
"The biggest health risk that we see there right now is water — water and sanitation," the head of the International Federation of the Red Cross, Francesco Rocca, said this past week, referring to Venezuela.
Spokesmen for Hidrocapital, Venezuela's water ministry and the ministry of information did not respond to questions about drinking water quality in the capital.
The New York Times
Join our commenting forum
Join thought-provoking conversations, follow other Independent readers and see their replies