Venezuela energy crisis: Country travels forward in time by 30 minutes to save electricity
President Nicola Maduro said the change will mean more daylight in the evenings when energy use is usually at its peak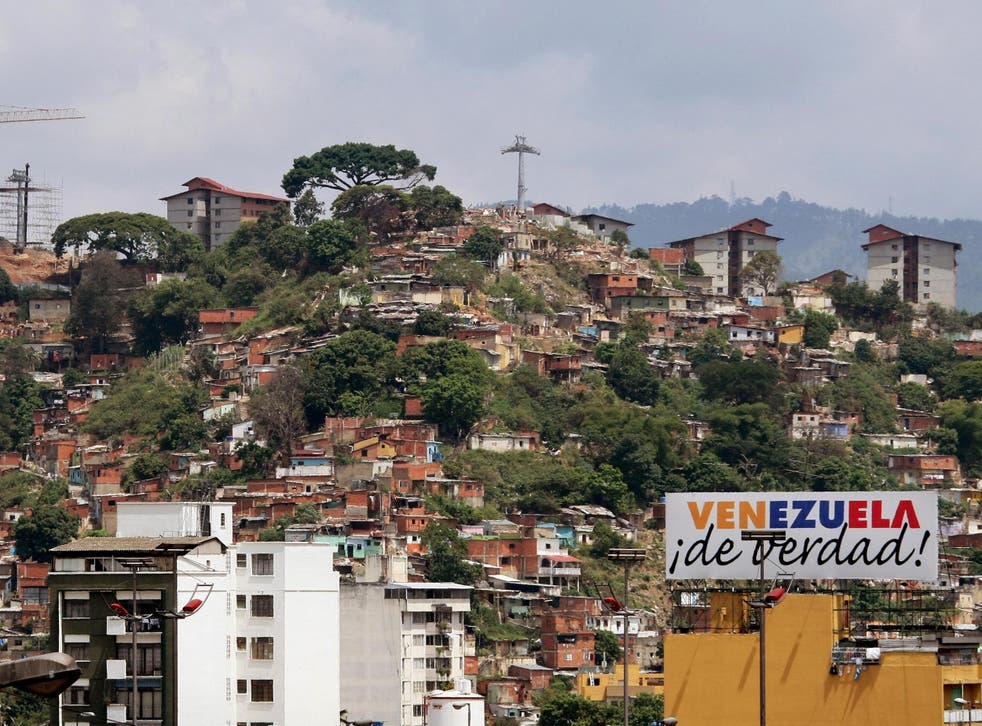 Venezuela will turn its clocks forward by 30 minutes to help ease the country's mounting energy crisis.
President Nicolas Maduro said the change will mean more daylight in the evenings when energy use is usually at its peak.
The time change, which will come into effect on 1 May, will "allow a better electricity saving," according to Science Minister Jorge Arreaza, "because it is at night when people return to work and schools that they turn on lights and air-conditioning."
A hydroelectric plant at Venezuela's Guri Dam, which produces two-thirds of the country's power, is being affected by a severe drought.
Officials have warned for weeks the water level has fallen to near its minimum operating level and could soon be shut down completely.
Unlike other countries that use hydropower as a significant energy source, such as the US, Venezuela has no sufficient reserve energy system.
The South American nation has grappled with blackouts for years. Caracas occasionally shuts down because of citywide losses of power and some rural areas are living mostly in the dark.
The time change accompanies a spell of other measures announced to offset a crippling energy shortage and help reach the president's target of reducing energy consumption by at least 20 per cent.
Earlier this month, Mr Maduro urged women to reduce hairdryer use to "special occasions" and called on Venezuelans to make small changes to their routines, including embracing the tropical heat and hanging clothes out to dry instead of using tumble dryers.
The president also declared Fridays a non-working day for the public sector for the next 60 days as the energy crisis combines with an economic crisis in the country, causing food shortages and long supermarket queues.
The time change will reverse measures put in place by the country's former president, Hugo Chavez, who turned clocks back by half an hour in 2007 so children could wake up for school in the daylight.
"It's as simple as waking up and putting your watch forward half an hour," said Mr Maduro, however many are not so complacent about the change.
While the government blames the drought on the El Nino weather phenomenon, critics claim the state is guilty of inadequate investment, preparation and diversification of power sources to avoid over-dependence on the Guri Dam.
Daily water and electricity cuts have added to hardship from a deep recession, the world's highest inflation, long lines at shops and shortages of basics from milk to medicines.
Additional reporting by Reuters
Join our new commenting forum
Join thought-provoking conversations, follow other Independent readers and see their replies