Venezuela is going to shut down for a whole week because of an energy crisis
A drought has caused serious problems to Venezuela's supply of hydroelectric power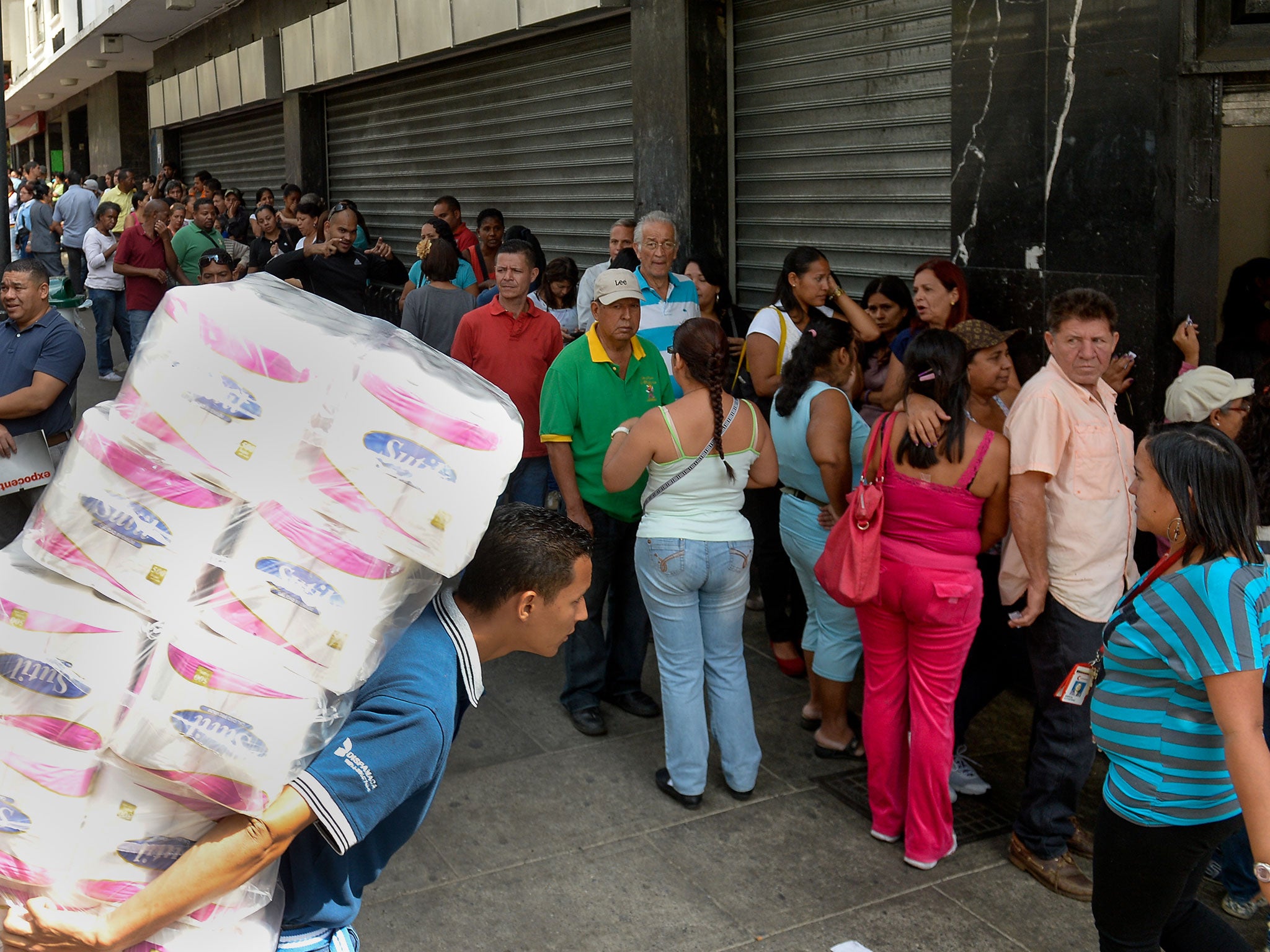 Venezuela is to be shut down for a week over the Easter period as an energy crisis grips the country.
The traditional two-day Easter holiday will be extended by three days, effectively closing the country,which is also in the throes of an economic crisis, for a full working week.
The move is intended to reduce pressure on the country's limited electricity supply, despite Venezuela owning the world's largest oil reserves.
The majority of electricity in the country is supplied by hydropower, from infrastructure such as the 10.2-gigawatt Guri Dam in the eastern Bolivar state.
However, due to a drought, the water reserves which are needed to power hydroelectricity are extremely low.
In pictures: Venezuela elections
Show all 10
Unlike other countries which use hydropower as a significant source of energy, such as the United States, Venezuela has no sufficient reserve energy system to use if there is a problem with hydropower.
In addition to water rationing, this has caused the worsened recent power shortages. However, there have been rolling blackouts since 2009.
Critics have said this is due to a rapid increase in electricity demand but insufficient government efforts to expand and update infrastructure.
The government has blamed the El Niño weather system – which has caused dry weather - and unidentified 'saboteurs' for the energy crisis.
"We're hoping, God willing, rains will come," President Nicolás Maduro said of the emergency measures in a national address, Bloomberg reported.
"Look, the saving is more than 40 per cent when these measures are taken. We're reaching a difficult place that we're trying to manage."
However, critics have blamed economic mismanagement, poor planning and political favouritism for the energy crisis.
The news comes as Venezuela's Supreme Court approved President Nicolas Maduro's request for a 60-day extension of an economic emergency decree.
Venezuela's Maduro bids to be new 'Christ of the poor' with help from 'Hand of God'
Show all 19
The proposal, granting wider economic powers to President Maduro, had initially been rejected by congress, which is controlled by the opposition.
Opposition politicians have accused President Maduro of being the cause of the country's economic despair, and said he did not need further powers.
Venezuela has been hit hard by the fall in global oil prices, exacerbating the crisis.
Since first being granted the special powers in February, President Maduro has devalued the currency and raised petrol prices, previously the world's cheapest, by 6000 per cent in a bid to make up for a steep decline in government revenues.
Small but widespread protests around Venezuela have been on-going since the start of the year.
More than 1000 demonstrations – nearly 17 per day – were recorded by the Venezuelan Observatory of Social Conflict in January and February, according to Reuters.
Protesters have been expressing their anger not only at the water and electricity crises, but also labour disputes and rising food costs and scarcity.
Join our commenting forum
Join thought-provoking conversations, follow other Independent readers and see their replies