Victor Jara: Former Pinochet general found liable for torture and murder of celebrated folk singer
Joan Jara had testified in the case agaisnt the former military officer
Andrew Buncombe
New York
Tuesday 28 June 2016 00:52 Comments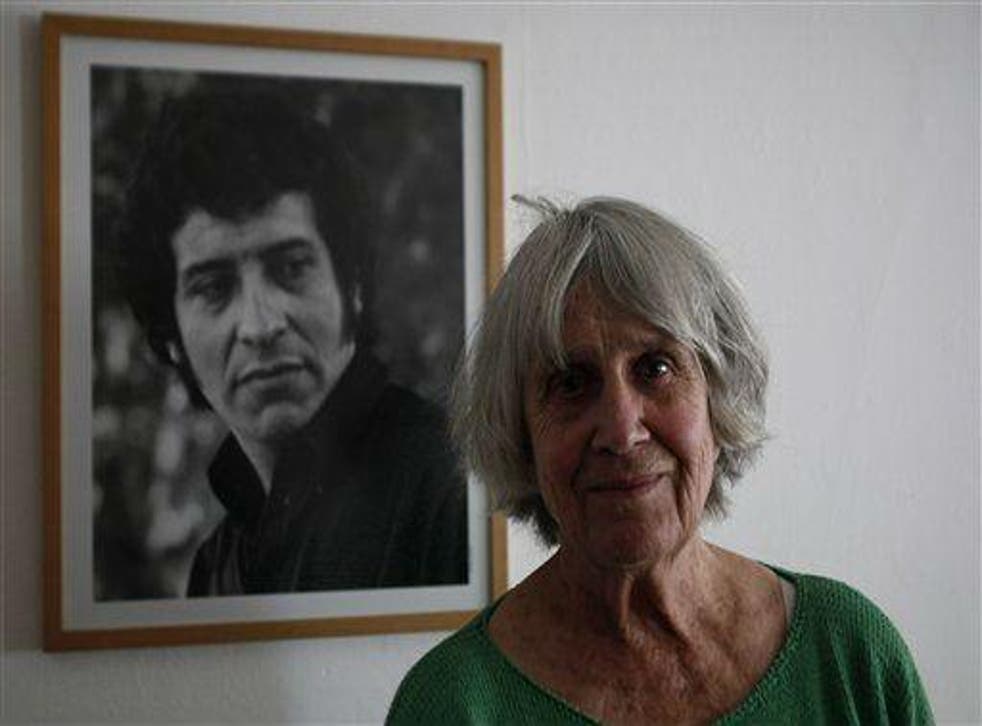 The last day Joan Jara saw her husband alive was in the chaotic aftermath of the coup launched by General Augusto Pinochet and his military colleagues when he left their home in Santiago. A week later, she went to the mortuary to identify his corpse, among the "hundreds of bodies that were piled up".
The British woman's husband was Victor Jara, a folk singer and activist who was among thousands killed in the brutal US-backed coup in September 1973.
Yet on Monday, 43 years later, the 88-year-old Ms Jara was handed some degree of justice when a civil court in Florida found a former Chilean army officer liable for the torture and death of her husband and ordered him to pay a total of $28m in damages.
"It has been a long journey seeking justice for Victor's death. His songs continue to be sung today, and inspire both artists and those who seek social justice," Ms Jara said in a statement.
"For Victor, art and social justice were one and the same. Today, there is some justice for Victor's death, and for the thousands of families in Chile who have sought truth. I hope that the verdict today continues the healing."
The jury found Pedro Pablo Barrientos Nunez of Deltona, Florida, liable for Mr Jara's death and ordered him pay $8m in compensatory damages and $20m in punitive damages. Mr Barrientos' lawyer said he had no money.
The case against Mr Barrientos, 67, a former senior miltitary officer who moved to the US, was brought by the San Francisco-based Centre for Justice and Accountability (CJA). He had denied the allegations and said he had never heard of Mr Jara
A professor of theatre in Santiago in 1973, Mr Jara - who has inspired everyone from Bruce Springsteen to Joan Baez and The Clash - was one of thousands of intellectuals, political leaders and perceived political supporters of the Salvador Allende government detained en masse at Chile Stadium immediately after the coup in September 1973. The Pinochet regime was supported by both the US and UK.
Dixon Osburn, executive director of the CJA, said: "We believe that perpetrators of the worst human rights crimes should be held to account, no matter how long it takes or where they try to hide.
"We must strive for a world where all can live freely, unafraid to speak up or sing out for equality, opportunity and responsibility. We hope that the verdict today provides some measure of justice and accountability for those who have fought so hard to see this day."
Durign the trial, the plaintiffs called many eyewitnesses to the stand, including ex-military conscripts assigned to the Chile Stadium detention center who placed Mr Barrientos at the scene of Mr Jara 's death. One conscript testified that Mr Barrientos repeatedly boasted that he killed Jara. Other testimony came from former students who were incarcerated in Chile Stadium with Mr Jara, who witnessed the brutality levied against him by the Pinochet regime.
CJA Legal Director Kathy Roberts, who questioned Joan Jara during the trial, said: "This is the first trial seeking accountability for the death of Víctor Jara. The verdict in this case represents another significant step to understanding what happened at Chile Stadium in the first days after the 1973 coup. I could not be more proud of the Jara family in this moment, and I thank them for their unwavering strength and perseverance."
It is estimated that anywhere between 3,000 and 10,000 victims were tortured, killed, or forcibly disappeared under Pinochet's campaign against opponents as part of the regional US-backed Operation Condor aimed at wiping out so-called "insurgents" and stabilising dictatorships in South America.
A further 11 former military men have been prosecuted in connection with mr Jara's murder in Chile, Mr Barrientos's trial is considered very omprotantece given his central role in the musician's murder
Lawyer Luis Calderon, who represented Mr Barrientos at the trial, declined to comment on the verdict through a spokeswoman at his Orlando office, Reuters said
Register for free to continue reading
Registration is a free and easy way to support our truly independent journalism
By registering, you will also enjoy limited access to Premium articles, exclusive newsletters, commenting, and virtual events with our leading journalists
Already have an account? sign in
Join our new commenting forum
Join thought-provoking conversations, follow other Independent readers and see their replies