Video: Man receives 'deliverance from the spirit of homosexuality' in Missouri
The man claimed he received he "was not gay no more. I am delivered!'
Kiran Moodley
Wednesday 12 November 2014 17:49 Comments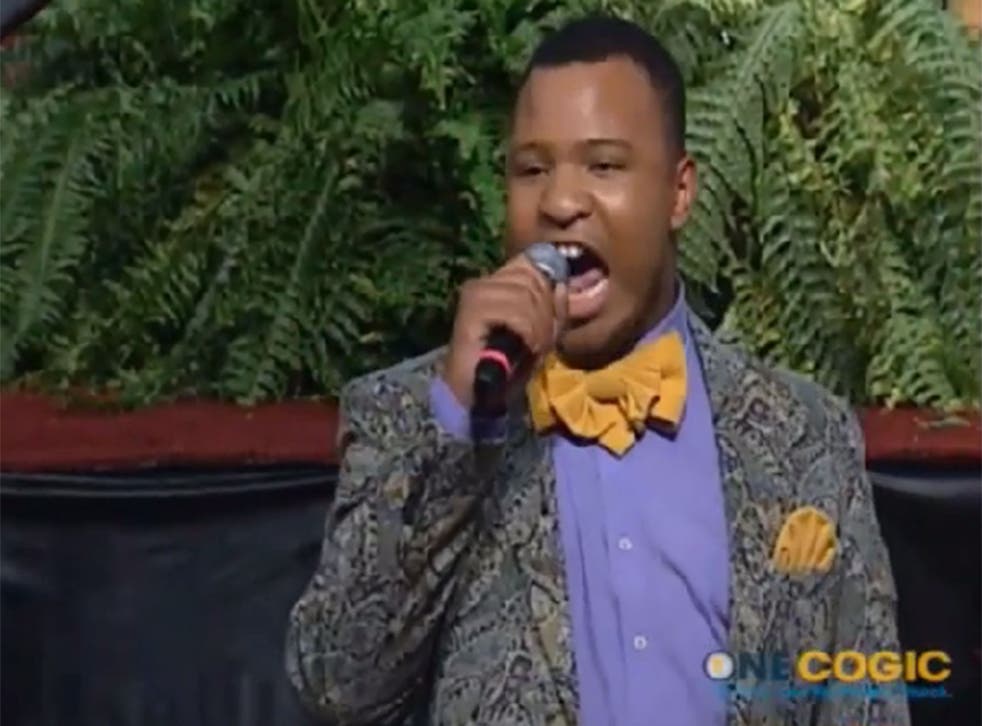 A man in St. Louis, Missouri has claimed he was "delivered" from homosexuality after attending a church convocation.
In a video from the event, the man - who WMC Action News 5 reported to be 21 years old - can be seen going up to the stage at a convention to talk with Bishop Brandon Porter.
Biahop Porter asks the man why he has come up to him and the man says "To get deliverance, Lord".
Bishop Porter says, "Do you believe that the Lord tonight has set you free?"
"Yes, sir," he replies, and then he launches into an explanation of how he received deliverance.
"I'm not gay no more. I am delivered! I don't like mens no more. I said I like women. Women, women, women, women!
"I'm not gay. I will date a man. I will carry a purse. I will not put on make up. I will, I will, love all women."
The video was filmed at the Church of God in Christ's (COGIC) 107th Convocation convention in St. Louis, Missouri.
Bishop Porter responds to the young man's words by declaring, "You all praise God with him. Now either you're going to believe this stuff or you're going to stop preaching it! If you can't praise God with him, you're an unbeliever."
WMC Action News 5 reported that Bishop Porter gave the young man $100 after his speech.
The St Louis Business Journal wrote this week that the COGIC Convocation convention had brought around 28,000 people to the city. The church is the USA's largest African-American Pentecostal denomination.
Register for free to continue reading
Registration is a free and easy way to support our truly independent journalism
By registering, you will also enjoy limited access to Premium articles, exclusive newsletters, commenting, and virtual events with our leading journalists
Already have an account? sign in
Join our new commenting forum
Join thought-provoking conversations, follow other Independent readers and see their replies