Video: Man smashes record for world's fastest drummer with 1208 beats in one minute
Tom Grosset beat the previous record of 1,203 bpm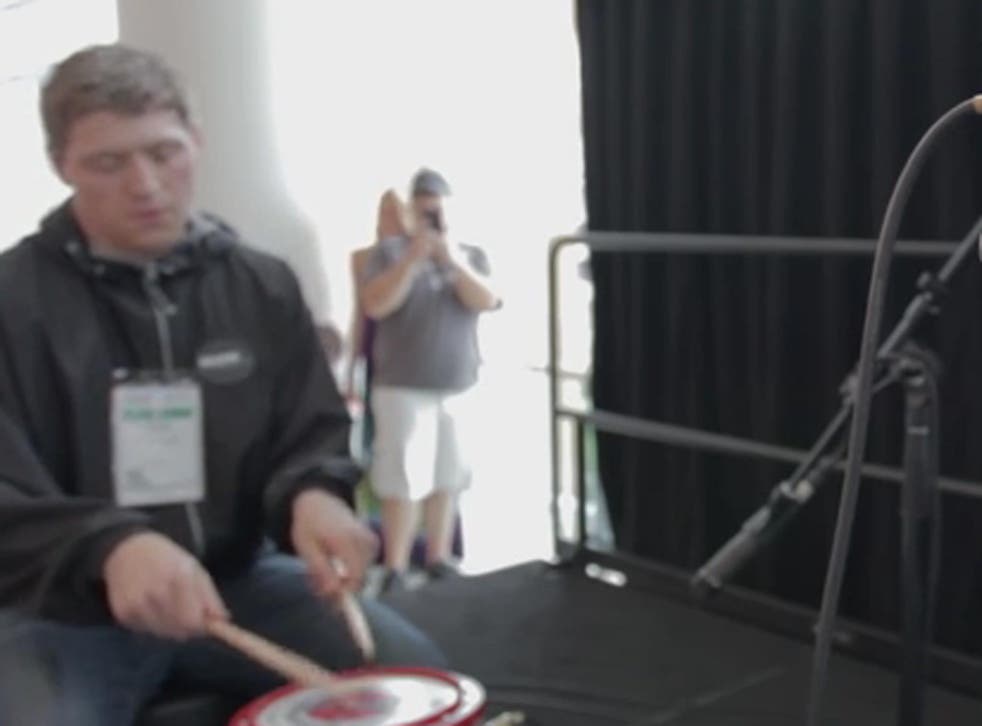 It's impressive, but I doubt you could dance to it.
Extreme sport drummer Tom Grosset has smashed the record for world's fastest drummer with a remarkable performance in which he he produces 20 beats per second to rack up a total of 1,208 in just 60 seconds.
Mr Grosset beat the previous record of 1,203, which was held by Dream Theatre drummer Mike Mangini, during a competition in Nashville, Tennessee on Saturday.
He became only the second person in history to to break 1,200 single strokes in 60 seconds.
The score was recorded on a Drumometer which is used to detect the speed of a drummer's hands and feet.
Register for free to continue reading
Registration is a free and easy way to support our truly independent journalism
By registering, you will also enjoy limited access to Premium articles, exclusive newsletters, commenting, and virtual events with our leading journalists
Already have an account? sign in
Register for free to continue reading
Registration is a free and easy way to support our truly independent journalism
By registering, you will also enjoy limited access to Premium articles, exclusive newsletters, commenting, and virtual events with our leading journalists
Already have an account? sign in
Join our new commenting forum
Join thought-provoking conversations, follow other Independent readers and see their replies