Vigil for black man killed by white officer in Texas thrown into chaos as white gunman arrives 'to protect my city'
A vigil for a black Texas man shot and killed by a white police officer turned tense when a white gunman arrived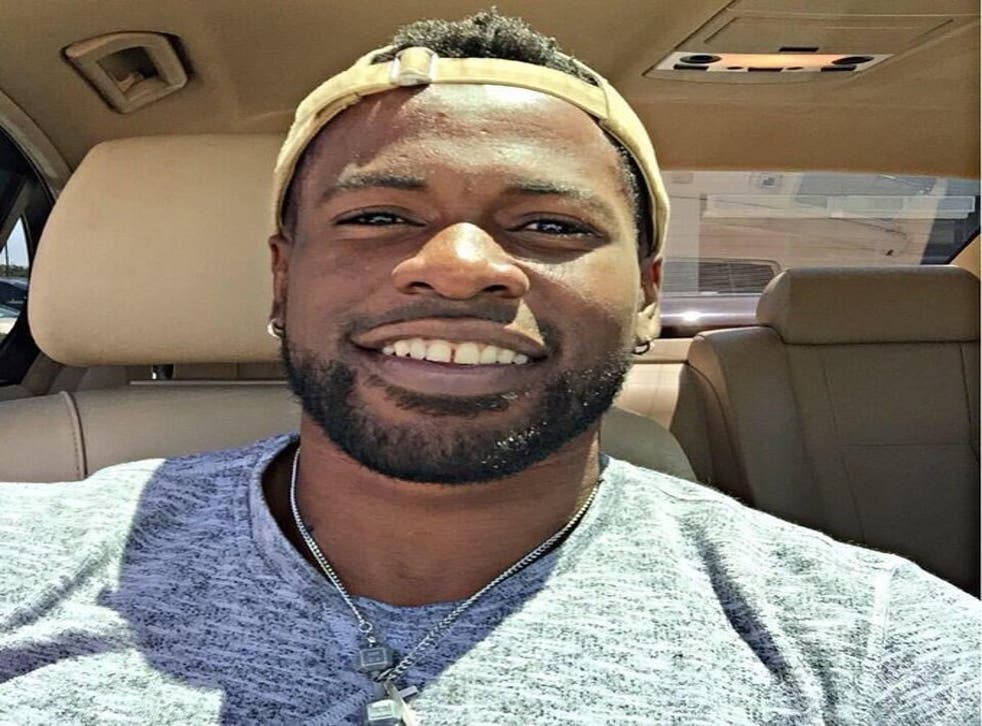 A vigil on Sunday night for a black man shot and killed by a white police officer in Texas descended into chaos when an armed white gunman arrived "to protect my city".
Jonathan Price, a 31-year-old motivational speaker, who worked for his hometown of Wolfe City, died on Saturday evening after a confrontation with Officer Shaun Lucas.
Friends of Price say he was intervening in a domestic disturbance at a convenience store when the officer shot him. Lucas on Monday was charged with murder.
Hundreds of people on Sunday night gathered in Wolfe City, a city of about 1,400 roughly 70 miles northeast of Dallas, for a candlelit vigil in memory of Price.
But as the evening wore on, a white man armed with an AR-15 type assault rifle arrived on the scene.
Mourners angrily confronted the gunman, yelling at him to leave.
Videos posted on social media appeared to show coordinators of the vigil, in Black Lives Matter t-shirts, attempting to persuade the gunman to leave the scene.
Hot-headed younger people attempted to confront the gunman, but were restrained by their friends and blocked by the other mourners.
Police arrived, and the gunman spoke to sheriffs away from a crowd, who were yelling: "Arrest him!"
The gunman could be heard saying: "I never pointed my gun at anyone. I'm just here to protect my city."
No arrests were made, and the vigil ended peacefully.
WARNING: VIDEO CONTAINS STRONG LANGUAGE
Lucas is currently being held on a $1 million bond.
Texas Rangers said in a statement detailing Saturday night's shooting that Price "resisted in a nonthreatening posture and began walking away".
Lucas fired a Taser before "discharging his service weapon striking" Price.
Price was taken to Hunt Regional Hospital, where he died.
"The preliminary investigation indicates that the actions of Officer Lucas were not objectionably reasonable," the Texas Rangers said.
"The Texas Rangers have charged Officer Lucas with the offense of murder and booked him into the Hunt County Jail."
Register for free to continue reading
Registration is a free and easy way to support our truly independent journalism
By registering, you will also enjoy limited access to Premium articles, exclusive newsletters, commenting, and virtual events with our leading journalists
Already have an account? sign in
Register for free to continue reading
Registration is a free and easy way to support our truly independent journalism
By registering, you will also enjoy limited access to Premium articles, exclusive newsletters, commenting, and virtual events with our leading journalists
Already have an account? sign in
Join our new commenting forum
Join thought-provoking conversations, follow other Independent readers and see their replies